What describes the beauty of a city? It depends on many factors like landscape, architectural style, hygiene, serenity, people…etc. Colors also play a significant role in imparting an extraordinary beauty to a city. Here are the 7 world's most colorful cities.
1. Burano, Venice, Italy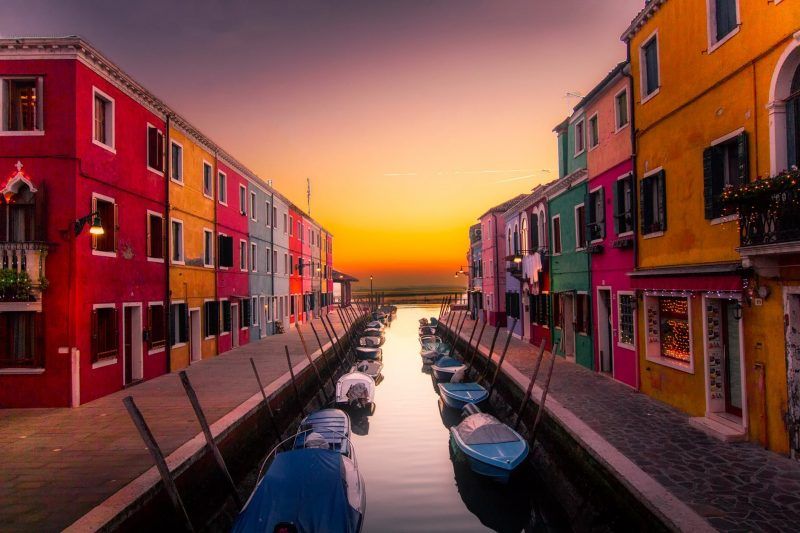 Burano is a lovely island in the Northern Venetian lagoon and the most beautiful thing about this island are the multicolored houses on each side of the canals. All the houses in Burano follow a specific color scheme. There is a well-defined system for painting the houses in Burano. The green mineral water of canals that separate the islands reflect these scenic houses and it really looks like a heaven.
2. Nyhavn, Copenhagen, Denmark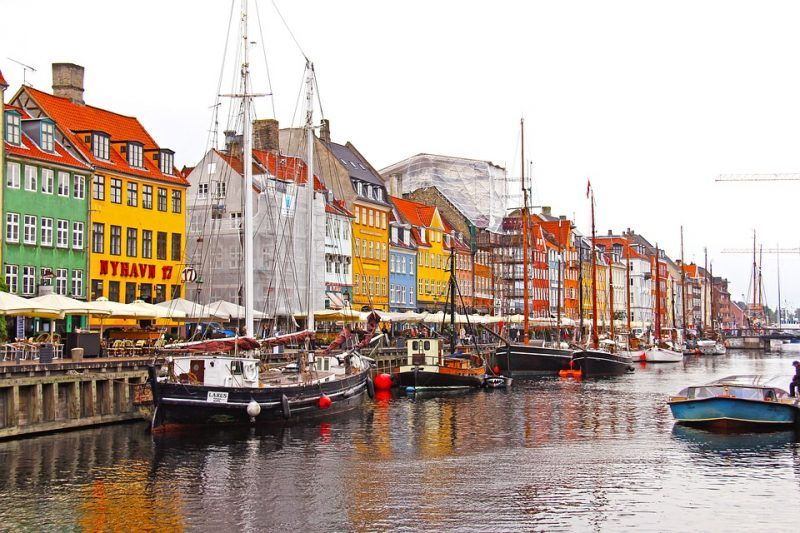 Nyhavn is a lovely port district in the Danish capital of Copenhagen. The main beauty of Nyhavn is the colorful houses on each side of the canal and wooden ships. The attractive old houses in Nyhavn were built back in the 17th century. Today many of old houses have turned into restaurants and cafes.
3. Santorini, Greece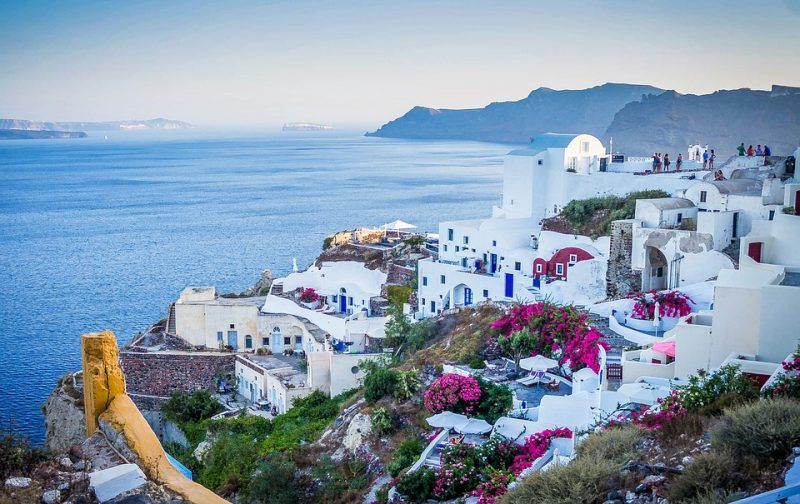 Santorini is a beautiful island situated in Southeast of Greece. There are 15 old-style and attractive villages in Santorini. The bright whitewashed houses and cobbled fine streets are the main attraction of these villages. The balconies of these exclusive houses also open views to magnificent Sunset and volcano in the island.
4. Willemstad, Curacao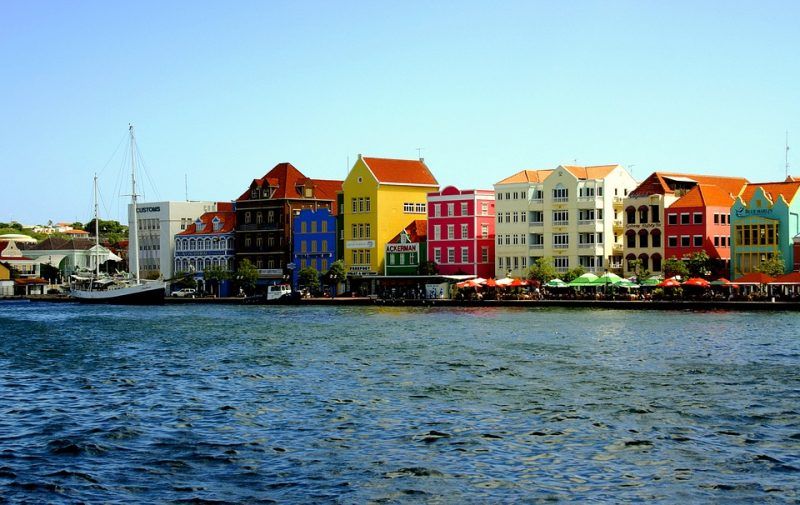 Willemstad is the world heritage city and the capital city of Curacao. The midpoint of Willemstad is all surrounded by colorful government buildings, shopping centers, private homes, restaurants and business buildings. There are 750 vibrant structures in total in this city. With these colorful buildings, the waterside of Willemstad city looks absolutely imaginary.
5. Jodhpur, Rajasthan, India
Jodhpur is the second largest city in Rajasthan and is also known as 'The Blue City'. This city is named after the blue city because of the bright blue-washed houses in the old town. This vibrant city encloses the popular Mehrangarh fort in Jodhpur. There are more than 100 colorful such houses surrounded by a wall in the city.
6. Bo-Kaap, Cape Town, South Africa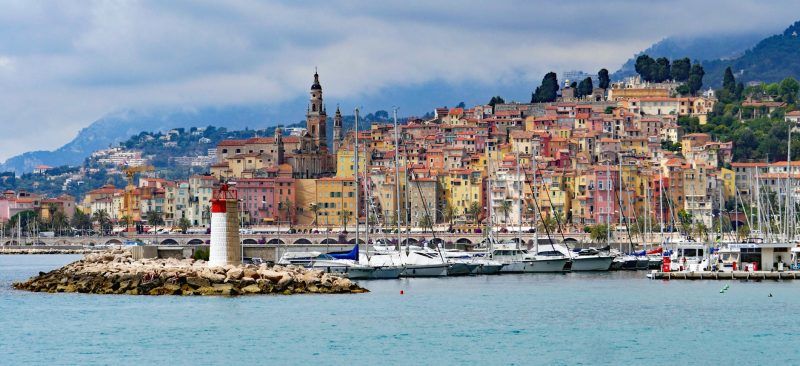 The famous and colorful Bo-Kaap suburb is situated at the end of the signal hill in Cape Town. This residential area is famous for its radiantly colored houses and thin cobblestoned streets. These houses display a combination of Georgian and Dutch architectural styles.
7. Chefchaouen, Morocco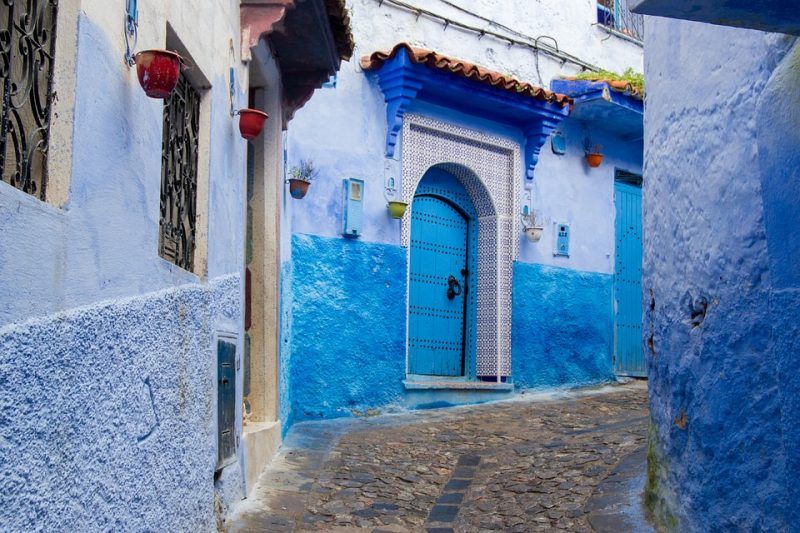 This tourist town is well-known for its incredible bright blue-washed buildings. This bluish design in this city was presented by Jewish refugees in 1930. The blue color imitates as a symbol of sky and heaven in Judaism. It also signifies people must live their lives with spiritual awareness