Do you love swimming? Well here are the best places to go for a long lazy swim! If you are a waterbaby and your idea of swimming is dipping into a beautiful lake, a fast river, a secret waterlogged cave, or a pristine hidden bay. The world has many such beautiful natural marvels for you! Here are the 10 best places for swimming in the world.
1. Hamilton Pool, Texas, USA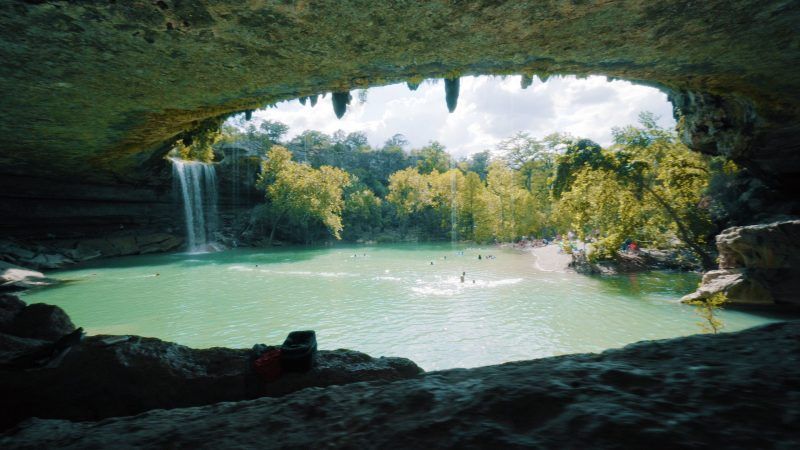 This pool is situated in Texas and was formed after a ceiling of an underground river was distorted on itself thousands of years ago. This pool is nurtured by a 15-m (50-ft) waterfall, the pool is constantly voted as one of the USA's best wild swimming spots.
2. Pools of Oheo, Hawaii, USA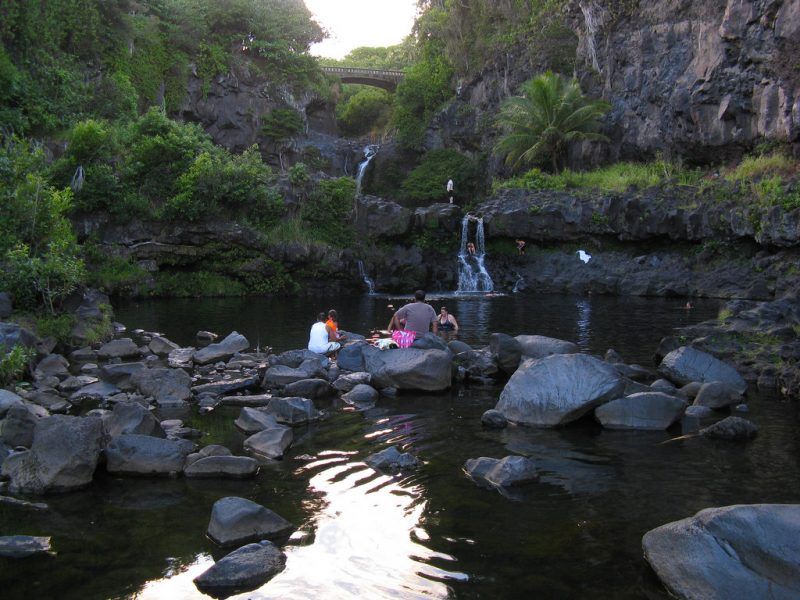 The Pools of Oheo are the most common attraction in East Maui Hidden in the magnificent Oheo Gulch Valley. The stream is scattered frequently along its passage by striking falling waterfalls and plunge pools that offer outstanding conditions for wild swimming.
3. Salto de Laja, Chile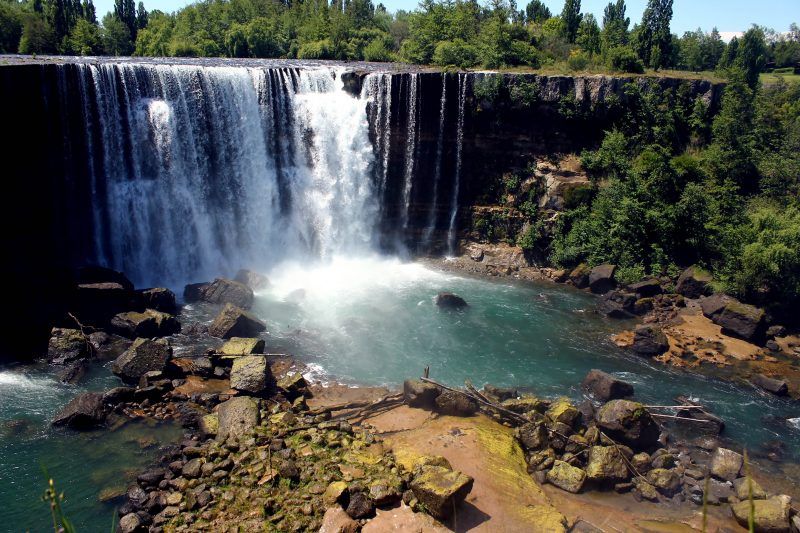 This pool is located in Central Chile, it is a horseshoe-shaped falls that drop 17 m (55 ft). Their shower frequently creates huge rainbows best enjoyed from the natural pools near the stones.
4. Kouang Si Falls, Laos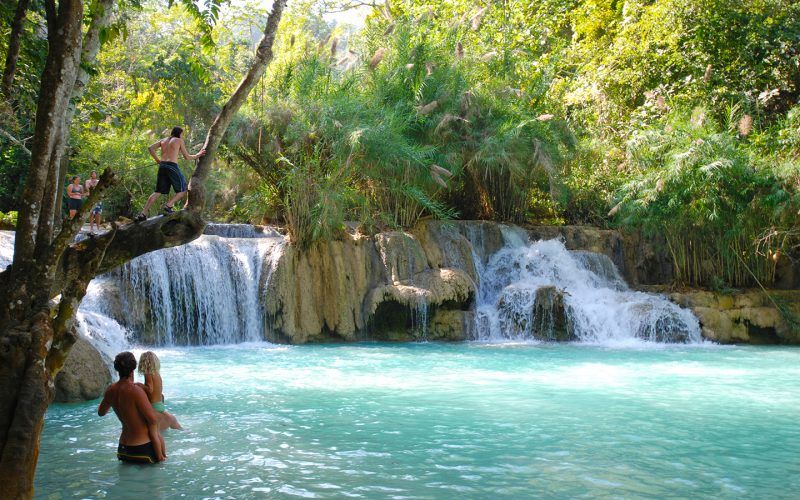 The Kouang Si Falls is one of the most amazing places in the country. Situated just outside Luang Prabang in North-central Laos. At the bottom of the falls, there are numerous blue pools of water and awesome cascades. Most of the pools are open for swimming but the water is a bit cold because the area is covered by big trees.
5. Grotta della Poesia, Italy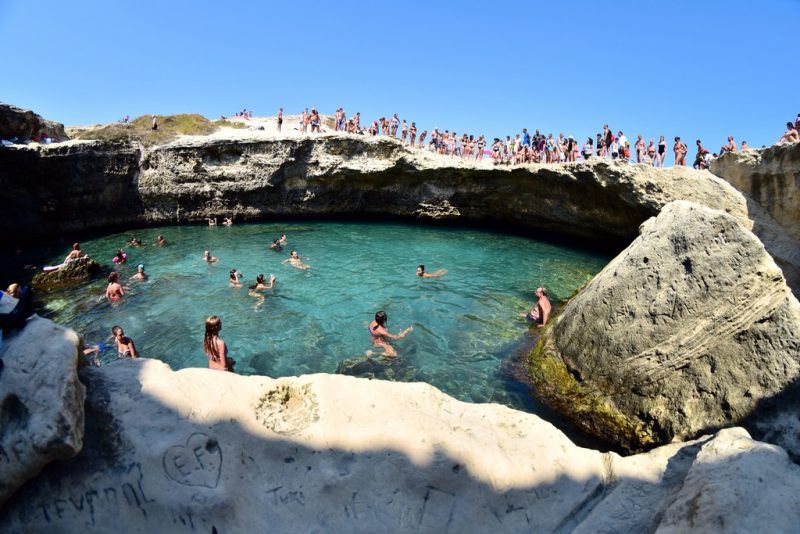 Italy's exclusive limestone pool, Grotta della Poesia in Roca Vecchia is set on the beautiful Adriatic Sea. The natural swimming hole, categorized by pure turquoise waters, is a cenote that was formed from the roof fall of an underground cave.
6. Crystal River, Florida, USA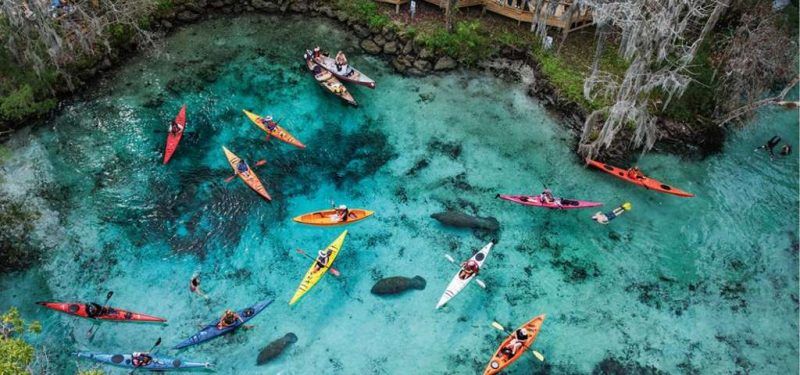 This pool is Set in Florida's Nature Coast and offers numerous opportunities for swimming, boating, diving and fishing. The river is home to huge residents of manatees and it is the only place in the US where people can officially interact with them in their natural situations.
7. Crater Lake, Oregon, USA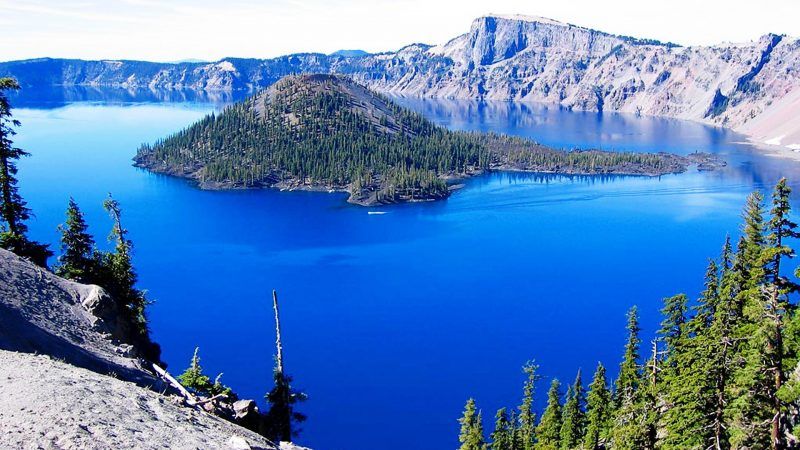 The main feature of the Crater Lake National Park in South-central Oregon is an underwater caldera well-known for its deep blue color and water transparency. With a depth of 1,949 ft, it is the deepest lake in the US.
8. Bimmah Sinkhole, Oman
The Bimmah Sinkhole is a water-filled pool of turquoise waters; it is 164 ft by 230 ft widespread and around 65 ft deep.
9. Semuc Champey, Guatemala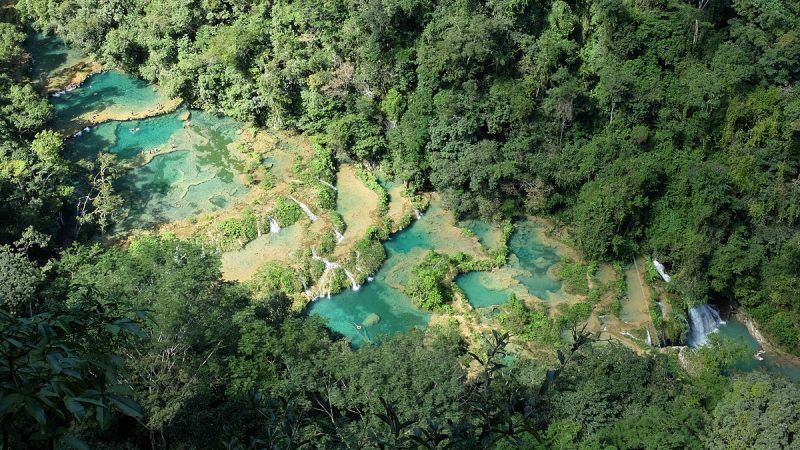 Set in the department of Alta Verapaz, Guatemala, Semuc Champey is a natural memorial which contains a natural 300-m (984 ft) limestone bridge. Semuc Champey also features a chain of stepped, turquoise pools that are popular swimming attractions.
10. Blue Cave, Croatia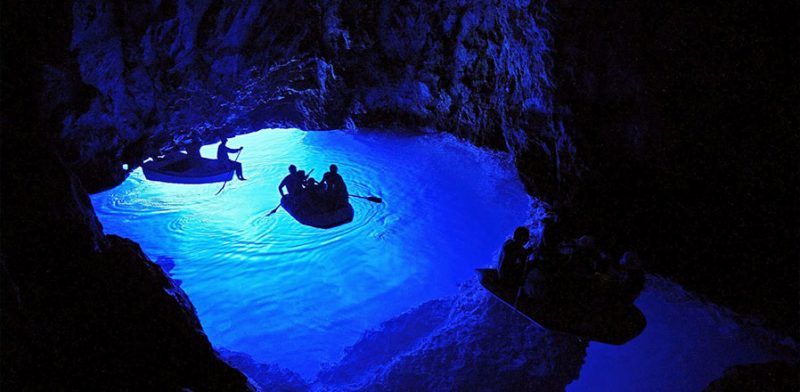 This pool is only available when the sea is flat. It is a great spot for a plunge. When the sun is at its full altitude, penetrating rays of light from an underwater side-entrance turn the water in the cave an appealing, glowing blue.