India's Atal-Rohtang Tunnel, world longest high-altitude tunnel in the world is now open
There is great news on the way from Himachal Pradesh. India now holds the World's longest high-altitude road tunnel, the Atal-Rohtang Tunnel. The 8.8 km long tunnel, on the Manali-Leh highway in Himachal Pradesh, is built at an altitude of 3000 m above sea level. It is named after the former Prime Minister Atal Bihari Vajpayee and is now ready for vehicular movements.
As per reports, the tunnel is now complete after going through various struggles. It nearly took around 10 years to finish the construction work of this tunnel and it will be inaugurated soon by the President of India Narendra Modi by the end of September 2020.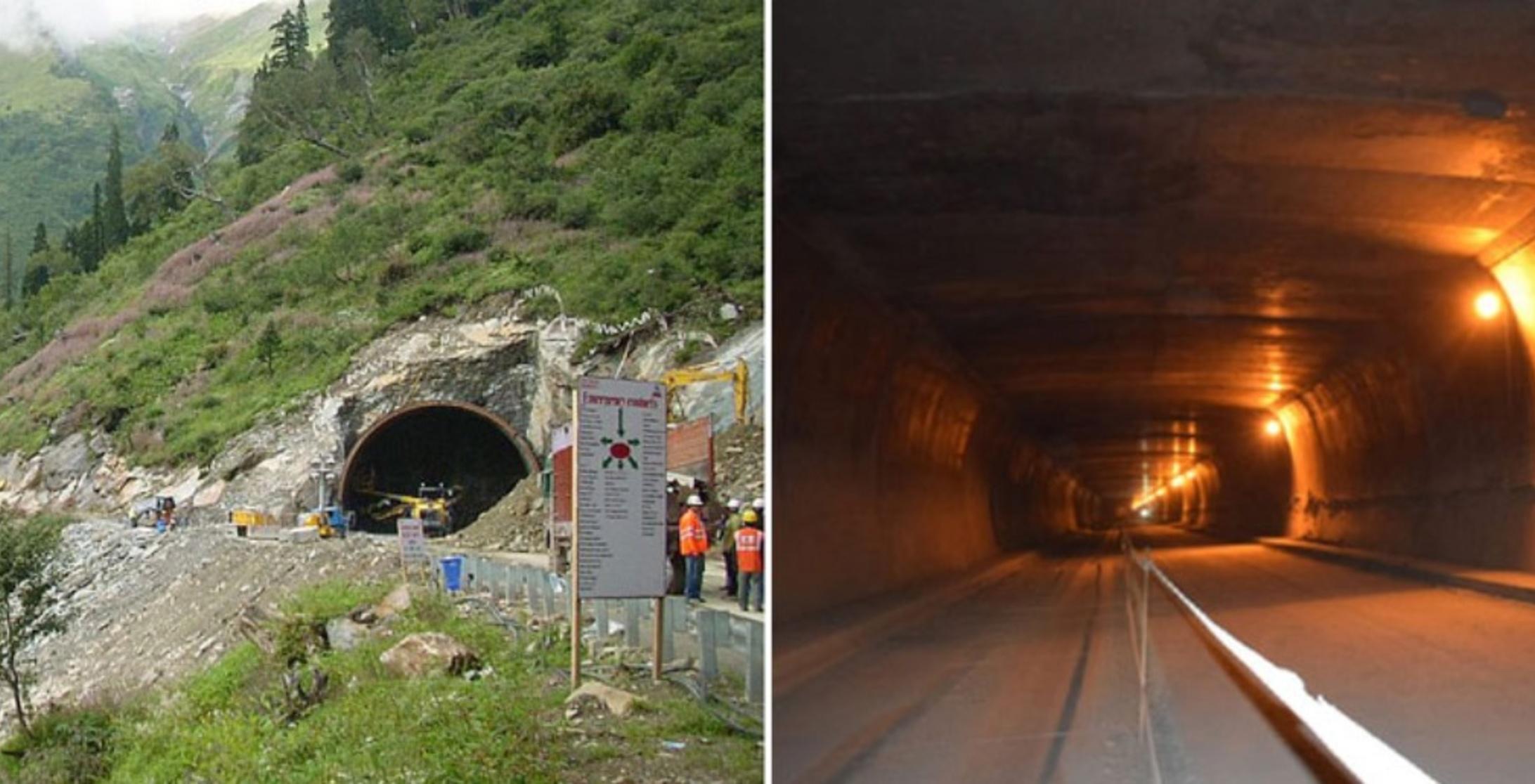 It's a ₹4,000-crore project undertaken by the Border Roads Organisation. Atal Tunnel is a 10.5 m-wide single tube including a 1-meter footpath on both sides. There's also a fireproof emergency tunnel built into the main bi-lane tunnel. Up to 3,000 cars and 1,500 trucks are expected to use the tunnel every day. The speed limit inside the tunnel is capped at 80 mph.
The tunnel is important to the country in many ways. The primary purpose to build this tunnel was to provide all-weather access for India's forces to Lahaul, which is a primary military post. The tunnel after its opening will become an important road to resupplying the military garrison there.
Secondly, it will be very easy for tourists to explore the unexplored winter destinations. Lastly, the tunnel will cut the supply route by over 40 km. This tunnel will also ease the traffic between Manali and Leh, and cut the road distance between the two destinations by 46 Km along with reducing the travel time by five hours.
Himachal's famous tribal district Lahaul-Spiti remains secluded during peak winters, given heavy snowfall in the region. But with this tunnel, the districts will be connected with other parts of Himachal during heavy winters. The construction of the tunnel was a difficult task.