Finally, Vietnam is starting to open up after three months of Coronavirus lockdown, and the country has also opened the world's first gold plated hotel to welcome guests. The Dolce Hanoi Golden Lake Hotel in Vietnam's capital Hanoi was opened this week. The hotel is grabbing eyeballs because it is gold plated.
From Coffee cups, bathtubs, toilets, to even basins everything is gold-plated! The hotel, located on the bank of the Giang Vo Lake in downtown Hanoi, also has a gold-plated infinity pool overlooking the city. Even the exterior of the building has been covered in around a ton of gold.
Check out their premiere gold-fitted rooms.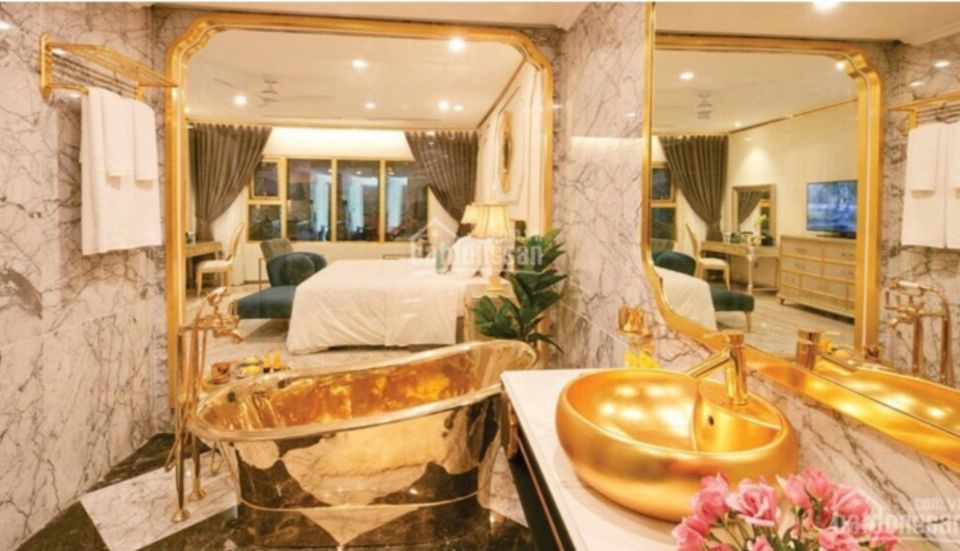 Check out the pictures: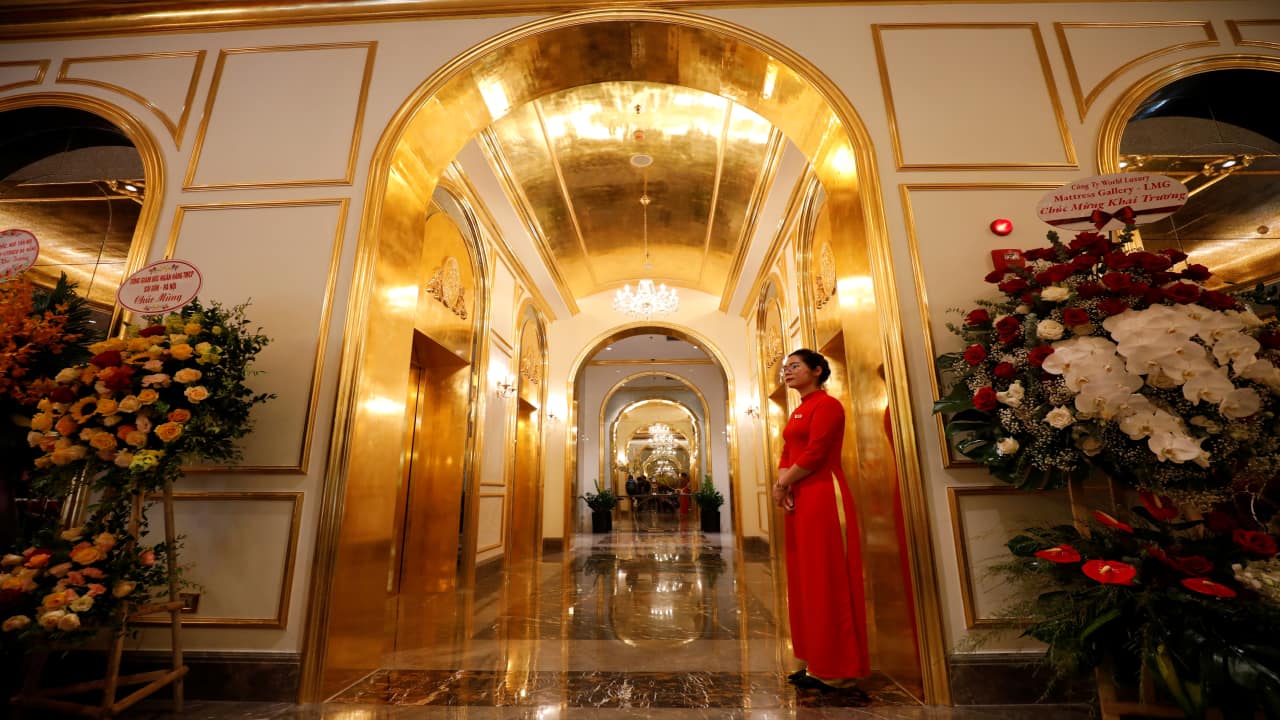 "At the moment, there is no other hotel like this in the world," said Nguyen Huu Duong, majority owner and chairman of Hoa Binh Group.
They also have a 24K gold infinity swimming pool with a view of the Giang Vo Lake.
The hotel wants "ordinary people to the super-rich to check-in" both physically and on social media, says Nguyen Huu Duong, chairman of Hoa Binh group that owns the hotel.
A one night stay at the hotel will cost you around $250 (Approximately Rs 18,716). Will you like to experience this?