Although Sri Lankan food has similarities to South Indian food, yet most people still ask the same question "Is it like Indian food"? Over the years of modernization and impact of native countries, the beauty of an island has managed to adapt different cultural foods with tasty and curry concoctions. The USP of Sri Lankan food is they are fond of flavors, deep fried food, snacks and spices. However, at the end your mouth is going to rejoice with happiness and deep satisfaction of taste and quality.
Being tropical atmosphere, Fish and coconut are major components of almost every Sri Lankan Cuisine. There are lots of signature dishes for each state of the country but we present to you some famous delicious foods you can't miss when you're in Sri Lanka!
Kottu/kottu roti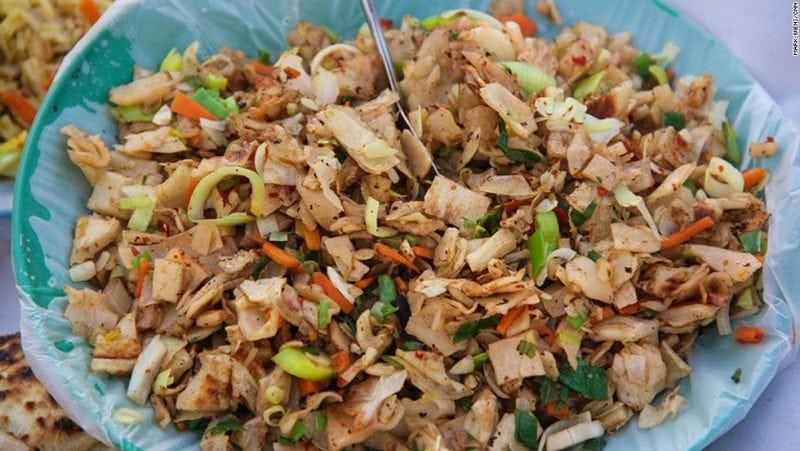 One of the most popular Sri Lankan food dishes is kottu or kottu roti blend of flaky bread and available in vegetables/meat/eggs which cooked with soya sauce, spices ginger etc. Kottu is hamburger of Sri Lanka as it not only tasty but also available as quick snack and easily available on the many street stalls at very affordable price.
Lamprais: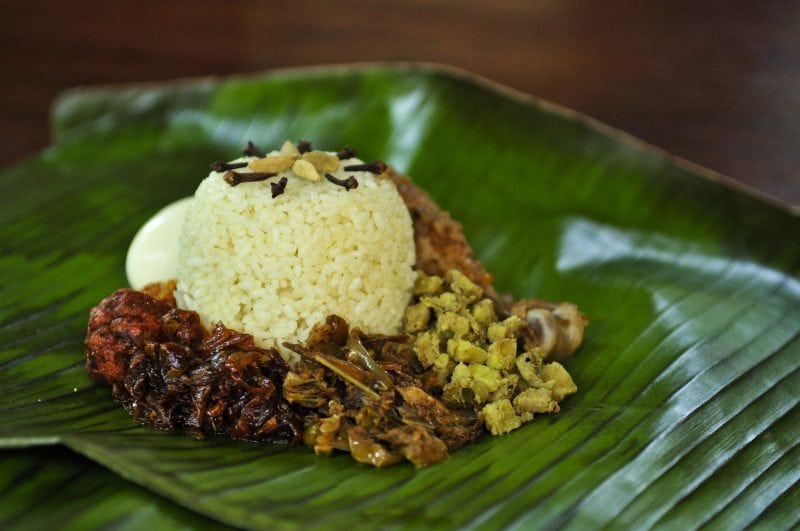 With a meaning of 'Packet of food, Lamprais is usually associated with Burgher community. It's ingredients includes beef balls, egg plant, eggs, meat (soya for veggies) and sambol which is mixed with cloves, cinnamon, cardamom, rice and then wrapped in a banana leaf and baked on low heat for several hours.
Appam (Hoppers):
Apart from rice baked dishes, Sri Lankans love to dip their breads in different kind of sauces satisfy their taste buds. Usually it is a typical breakfast but you can try it as dinner or evening snack. Appam is a kind of fermented rice flour with coconut batter which is cooked in round pan. It is served with spicy chilli paste, coconut chutney or sambar. You can also go for egg/ Cracked egg on the top.
Milk Rice (kiribath)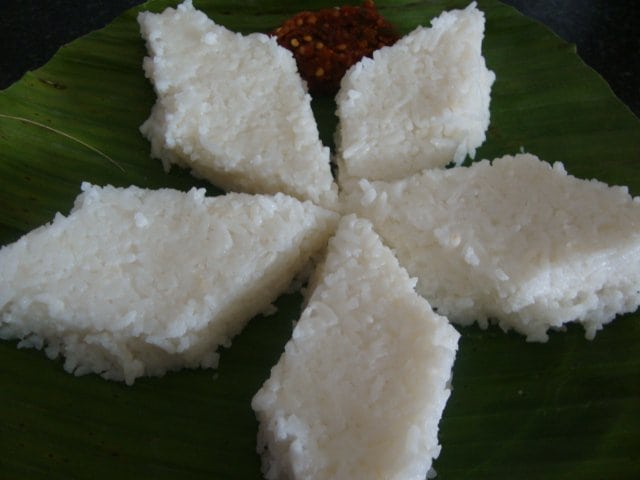 If you don't like rice and fed up of eating fish then you must try Sri Lanka's signature dish Kiribath (Milk rice) which is a common sight at all ceremonial occasions. The rice is cooked with creamy coconut milk and will remind you of milk fish. It is served with chili paste but it also go well with sweet or banana. Try this dish with Sri Lankan family and see how they cook it in a traditional manner.
Besides, you can also go for some other popular dishes like Curd & Treacle, Short Eats, Fish Curry and Mixed Rice, Chili Fish Curry, Sri Lankan Dhal Curry (Parippu), Gotukola Sambol (Pennywort Salad).