Are you an adventure junkie and love the adrenaline rush? Well we get you the best adventure spots in India and where you can get your endorphins high!
Snow Leopard Trek – Hemis National Park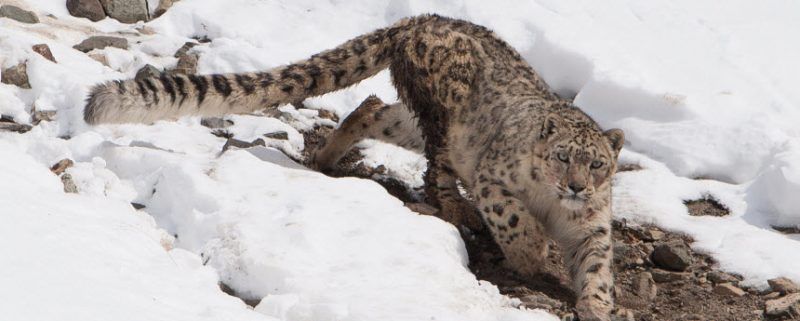 Home of some of the endangered species of the Himalayan region, this trek is meant for those who have keen interest in having a thrilling contact with the snow leopard. This trek can be carried throughout the year, but the best time is between December to March when there is heavy snowfall in the unreachable heights where this cat resides. Eventually it comes down to the valley. The snow leopard cannot roar as it has no larynx. In addition to this, in this trek you can also witness rich and exceptional fauna of the mountains like Bharal (Blue sheep), Tibetan wolf, wild ass, large horned sheep etc. It will definitely be a once in a lifetime experience for all the animal and adventure lovers.
Bamboo Rafting – Periyar National Park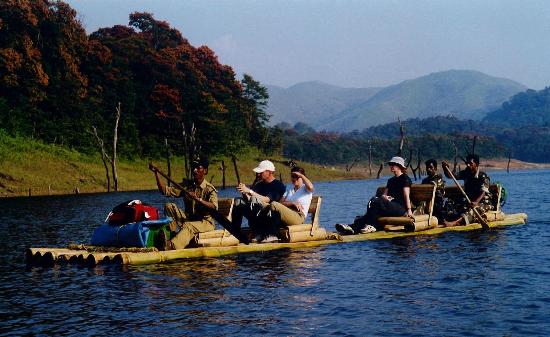 Bamboo rafting is one of the most exciting adventure activities. Once experienced, memories stay throughout the life. Periyar National Park offers this eco-friendly activity for nature lovers from 8 am to 5 pm. There is a team of 10 tourists in a batch accompanied with one armed guard and four guides who are tribal themselves and have knowledge of every nook and corner of park. During summer season you can see group of elephants and other animals who keep their stay near water body owing to extreme weather condition.
Roopkund Trek – Roopkund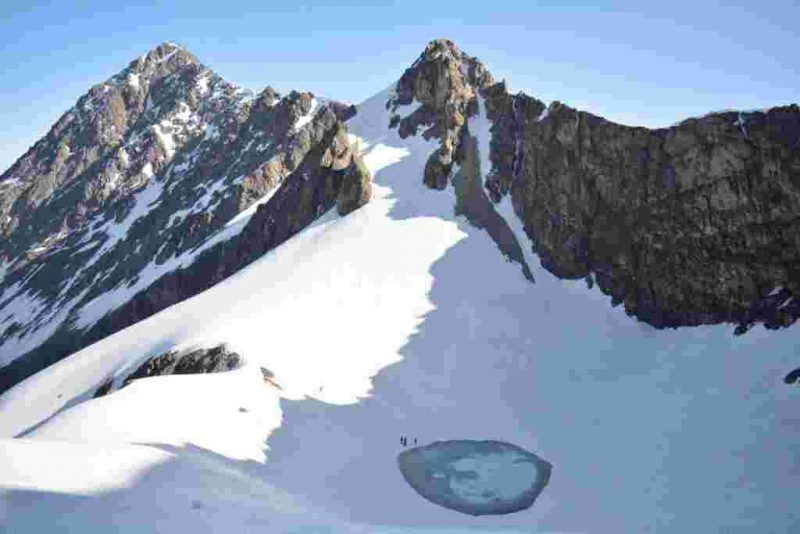 If you are a mystery seeker and thrill lover, this is trek is what you are looking for. This is an offbeat trek and thus, is heaven for trekkers. Passing through the deep virgin forest with enchanting music of nature, one can feel the nature at fullest. But, this lake is known as the 'Lake of Mystery' because there are hundreds of human skeleton scattered near the lake and especially at its edges. There are many myths and stories about this in the internet. This is the main reason why this location attracts trekkers the most. Aside from this fact, Roopkund trek depicts real beauty of Himalayas.
Flyboarding – Goa
Flyboarding is a new addition to adventure sports in India. Heading to Goa and don't go for some water sport . . . not done! Goa is a superb location for water adventure sports in India. This is the newest invention in the field of water sport, which you can catch at Baina beach, Goa. Flyboard is mixture of jet ski and jetpack. It is attached to a jet ski by a hosepipe that force water to send it at height of 15 meters in the air allowing riders to go underwater from a great height. This cutting-edge adventure sport will unquestionably buzz you out.
Skydiving – Mysore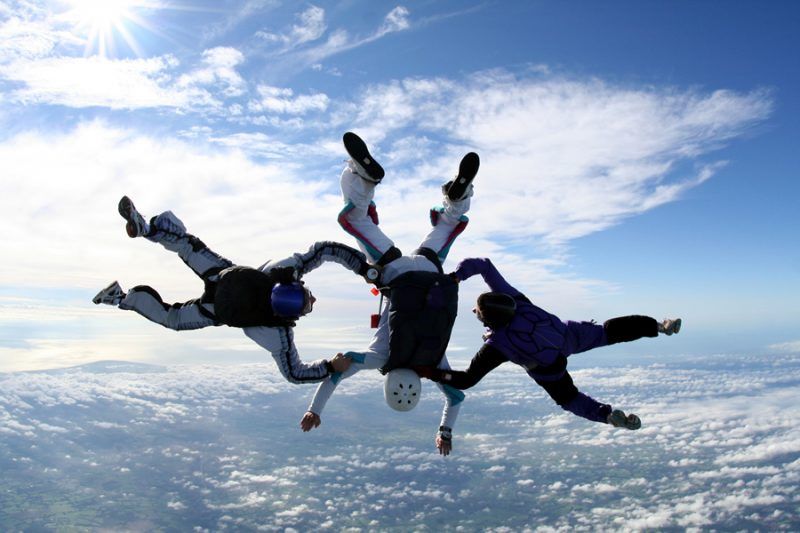 Once in your lifetime, you must have dreamt yourself as a free bird. Skydiving is meant to real your drams. Yes, this is the chance to lose yourself, risk the life and get out alive after that. Dive in the air from 10,000 ft with just one parachute strapped on. Feel the unmatched fun and excitement. The skydiving camps present the choice of tandem jumps, static jumps and accelerated freefalls after a professional training session of 2 – 3 days. Take to the air like a bird in the middle of the airstream and enjoy breathtaking view of the scenery underneath and you would agree that Mysore is actually one of the preeminent places for skydiving in India.
Rock climbing – Satpura Mountains, Madhya Pradesh
Satpura mountain range covers a distance of 900 kilometers. It proffers incredible rock climbing experience. These mountains have typical forestry, which constitutes the tropical dry deciduous, tropical moist deciduous and sub-tropical forests- teak, Sal and mixed forests. It attracts numerous rock climbers every year. If you have a sense adventure with raw nature in your blood, go central India.
Scuba Diving Near An Active Volcano – Barren Island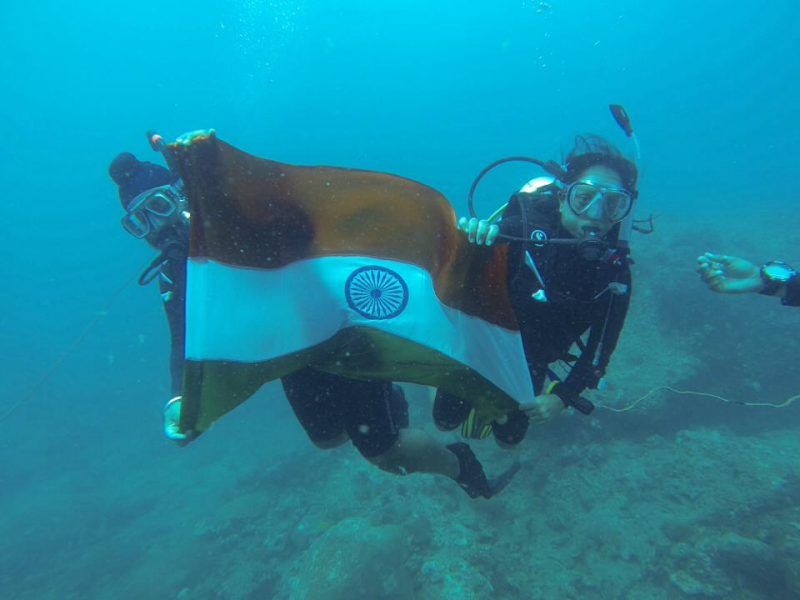 Barren Island in Andaman and Nicobar Islands offers an adventurous scuba diving experience to all the adventure seekers. It is a serene island where only a live boat can reach. A past explosion here has covered more or less everything underwater with a thick layer of black sand. One can explore a splendid underwater landscape with lava flow making fabulous underwater cliffs. Tunas and sharks can be found swimming along black walls. The hammerhead sharks have also been seen here. The contrasting stunning colors of bright fish next to the dark black walls are amazingly dazzling.