There is nothing more inspirational than a well compiled travel book. Just sitting anywhere you get into the wonderland full of surprises, which in fact, sparkles the wanderlust within you. The traveler's tool kit always consists of a book, a book which is a best friend of a solo traveler in long flights, train journeys etc. In short, books put life on such 'dead' moments. It's wonderful to see life, places and pattern of living through the eyes of a person who shares the same passion as yours.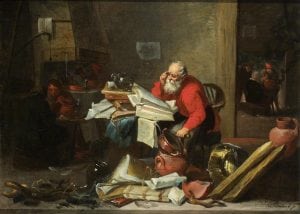 Here is the list of few books that never let the dreamer within you go dead.
The Art of Travel – Alain de Botton
The Art of Travel examines that why one should travel. What induces us to see the world? From the eagerness of a voyage to the act of going there, being there, and finally, the return, Alain de Botton discussed it all in a very simple and understandable way. It is the most thought provoking travel book you've got to read all year. It shall definitely make you giving a second thought about why to travel and what you want to get out of it. The author's amazingly refined and vibrant use of language sucks you in the world of author. His thoughts on travel, beauty, and the dull routine are all uniformly appealing and thought provoking.
Turn Right at Machu Picchu – Mark Adams
This book narrates the story of Mark Adams who is an unadventurous adventure writer who attempts an expedition to Peru in search of little visited Inca ruins and prehistoric cities following archaeologist Hiram Bingham's original path. In a country crammed with Inca ruins, many are still unearthed and spot hardly any tourists. The book taught many travelers a lot about Peru, and suggests visiting a lot of the places discovered by Adams.
The Lost City of Z – David Grann
A non-fiction and one more book about one more South American voyager, in this book, Grann heads to Amazon to find out what happened to explorer Percy Fawcett and his son when he trekked through the Amazon forest in search of the lost city of Z. Amalgamating history, travelogue and biography, author David Grann blend together the information about life of Percy and expeditions with the science in the wake of the myth of Z and the chance that there could have been immense advanced civilizations in the jungles of Amazon. By giving a read to this book, you'll learn a lot about the area and the history of the civilizations and cultures that populated the land long before Westerners came.
Marching Powder – Rusty Young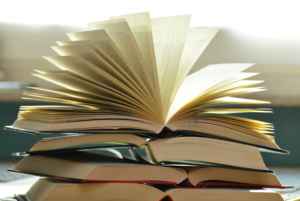 The Marching Powder tells the real story of Thomas McFadden, an English drug smuggler who ended up in San Pedro prison of Bolivia after an officer double crossed him. It is not the well written book; sometimes the story sucks you in and is a page turner. But, it gives you learning about life in a jail, where prisoners have to pay for their own cells (of their choice), make their own drugs and sell them on the streets, bribe loving cops etc. This is not a story of salvation. It's about life in one of the most crooked prisons in the world and the weird tourist attraction.
Cockpit Confidential – Patrick Smith
A New York Times bestseller, Cockpit confidential is a great book for all the travelers who every now and then, have to undergo fearful, costly and uncomfortable flights. Flying gives a lot of fretfulness to people. Cockpit Confidential is an exciting book by a pilot that clarifies how airplanes function and what all those sounds you hear are? It's an easy read which drives you to the answers of your all those silliest of silly questions like Ohh!! So that is what that movement, sound, smell, turn means. It shall provide ease to many of your flying fears and provide a better understanding of how airplanes work.
Amsterdam: A History of the World's Most Liberal City – Russell Shorto
This book, written by Russell Shorto, is a journey of world's most admired city, from the phenomenal tales of history to today while Shorto was in trip with his wife and children to this city. There are a lot of books about Amsterdam, but this book is one of the best so far, displaying a magnificent impression of the city and its traditions in the words of its famed and not-so-famed populace.
The Alchemist – Paulo Coelho
Originally written in Portuguese in the year 1988 and published in more than 67 languages till today, The Alchemist is written by Brazilian writer Paulo Coelho has always been a bestseller. This is the story of a young shepherd boy decided to travel from Spain to Egypt after listening to a dream which tells him that he needs to go to Egypt. Down the way, he meets out of the ordinary people, learns to go after his heart, slide with the flow, and realized love and the gist of life. This book is beyond doubt stimulating, filled with breathtaking quotes like 'If you can concentrate always on the present, you'll be a happy man…Life will be a party for you, a grand festival, because life is the moment we're living right now.'
Walking the Amazon: 860 Days. One Step at a Time – Ed Stafford
To be honest, this is NOT a well-written book, Adventurer of the Year 2010 Ed Stafford is not an innate write. However, the thing which compels people to have a read the story is THE STORY. Ed literally WALKED from Peru to Brazil and from the Pacific to the Atlantic all the way to the Amazon jungle! Without any distrust, he is the first person to do this, making his way from end to end in dense forest, sleeping in the lap of trees and nearly starved a few times. It is the persistence that impresses readers. He displayed a terrific sense of liveliness and courage during the trip and plows up in the presence of constant barrage of stresses and troubles. This true story is of course not well written but this is something a must have for every traveler. This is a wonderful impression which provokes the soul to fly out of the cage. Read this for the story, not the writing style.
A Good Girls' Guide to Getting Lost – Rachel Friedman
This book is super enthralling, exciting, and less self pleasure-seeking. Rachel set in motion the book describing her protected childhood and her decision to spend just a few months in Ireland, the place she has never been in. In Ireland, she meets a wild child Australian who is also a hardcore traveler who gradually becomes her best friend and inspires her to continue her voyage to Australia and South America. All along the way, Rachel matured and developed as a person she was unaware of. Most of us will surely relate ourselves with this book; the keen aspiration to break out the shell, fear of the anonymous and rising up as travel makes us more sovereign. Well-written, witty, and a bit self belittling, this book will made you smile throughout.
Wild – Cheryl Strayed
Forgetting the propaganda of the book and the consequent movie, you'll really like this book. This book is about Cheryl's voyage along the Pacific Crest Trail when she was. She moved in hopes of discovering herself and coming to clenches with the death of her mother, her unsuccessful marriage and drug usage. After getting through all such negativity, she's finding a way for a spanking new start. In the expedition, she came across kindness, fellow hikers who are happiest people and a deep sense of desire to be in the right place. Filled with wonderful writing style, this book is deeply moving. It's not hard to see why the book became such a hit.