For uncountable years roads are means for safer and efficient passage of goods and people, but this is not always the case. Here we present a list of 10 most unsafe roads in the world. These roads are known to have high death rates and are tremendously dangerous.
Sichuan-Tibet Highway – China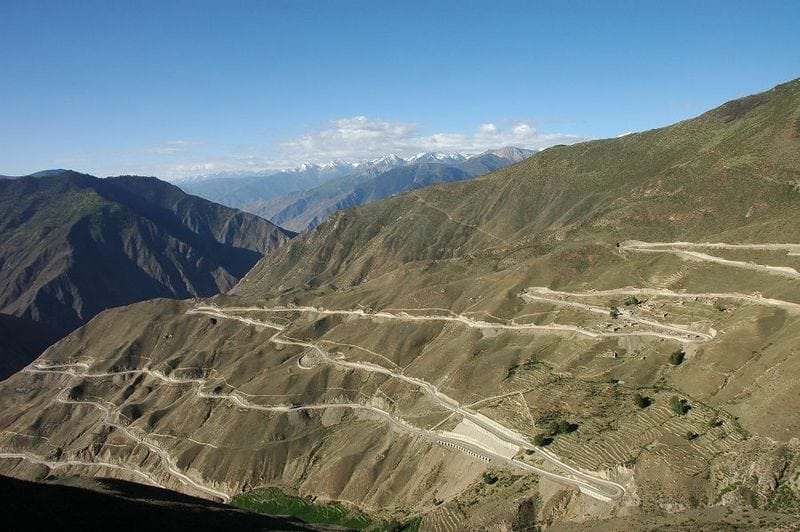 The Sichuan-Tibet Highway is a 2,142 km long highway between Chengdu and Tibet. Landslides and rock avalanches are common in this highway. This road has a record of over 7,500 deaths for every 100,000 drivers. Due to rock slides, avalanches, and poor weather drivers should certainly drive with utmost caution. Sichuan-Tibet highway pass through 14 high mountains, crosses dozens of famous rivers Jinsha River, Dadu River, Lantsang River, Nujiang etc.
The Stelvio Pass – Italy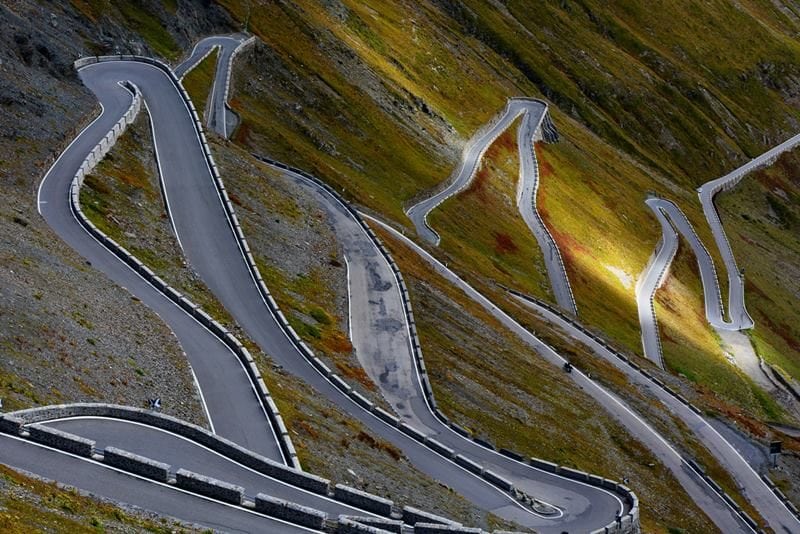 The Stelvio Pass situated in Italy is the highest lined mountain pass in the Eastern Alps at 9045 feet. Some roads look a lot more dangerous than they really are. The Stelvio Pass looks like a zigzag sketch on the canvas of nature. It is highly recommended to not to look down while driving. A little extra speed on one of the roads 60 180-degree corners may lead to any unknown tragedy.
Los Caracoles Pass – Chile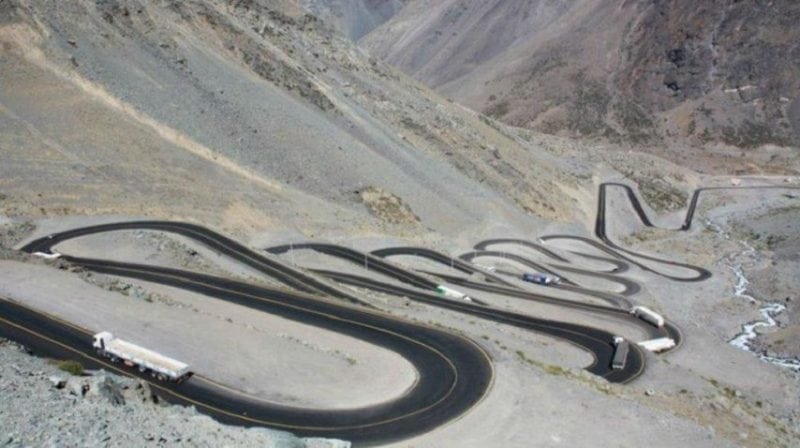 Known as the longest snake of the world, Los Caracoles passes all the way through mountain Andreas linking Chile and Argentina. The road has many sharp slopes and turns without barrier security. This road is covered with snow almost all the year round. With a blend of snow and complex natural landscape, it requires excessive endurance and driving ability to get rid of this road in extreme weather situation. Though, this road is maintained properly, which drastically reduced the number of accidents on it.
Skippers Canyon Road – New Zealand
Situated in New Zealand, The Skippers Canyon Road is extremely terrifying. This twisting road, in fact, necessitates a special permit to drive upon it. You can imagine the danger level of this road by knowing the fact that your rental car insurance won't be considered if you drive here. This irritating road, with a length of 16.5 miles is hand carved by miners near about 140 years ago.
The Zoji Pass – India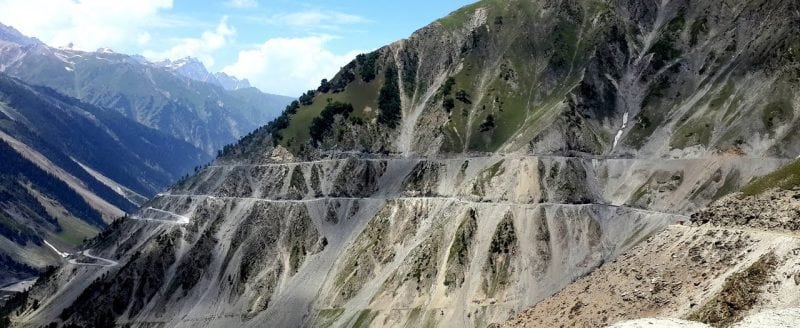 Zoji La or Zozila is a 9 Km long mountain pass in India, situated on the Indian National Highway 1D sandwiched between Srinagar and Leh. The pass creates a vital bond between Ladakh and Kashmir. It runs at an altitude of approximately 3,528 meters and is the second highest pass after Fotu La. It is considered as a lifeline that keeps the people of Ladakh in touch with rest of the world.
Guoliang Tunnel Road – China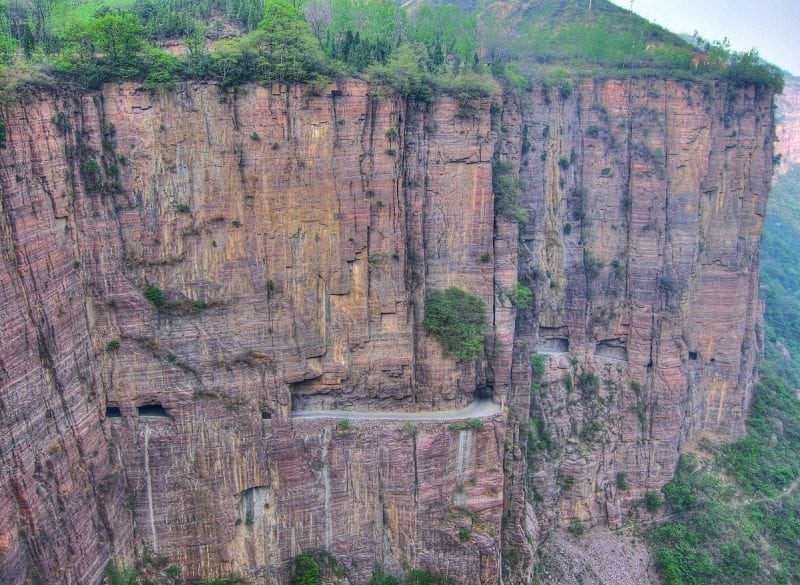 The Guoliang Tunnel is constructed along the side of and through a mountain in China during the year 1972-77. Shen Mingxin was the man behind commencement of this project, but some died during the construction, but rather than stopping it, others continued the task. This tunnel was finished after 5 years. At the present time, the passageway is an enormously picturesque way and is a key destination on the Chinese tourism map. The tunnel is quite creepy with 30 windows of different shapes and sizes and it has been known as the road that does not permit even a little fault. The majority of accidents in the tunnel are mostly caused by the ignorance of the driver.
Karakoram Highway – Pakistan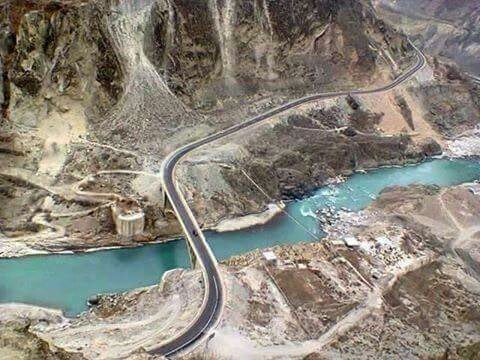 Informally known as KKH, The Karakoram Highway is named as the Friendship Highway by the governments who built it. It is the highest constructed international road in the world. It links China and Pakistan through the Khunjerab Pass, at an elevation of 4,693 meters. It's habitual to landslides and floods and to make things worse, the road is unconstructed in Pakistan. But it is still a tourist attraction, passing through some spectacular chasms along with the old Silk Road.
James Dalton Highway – Alaska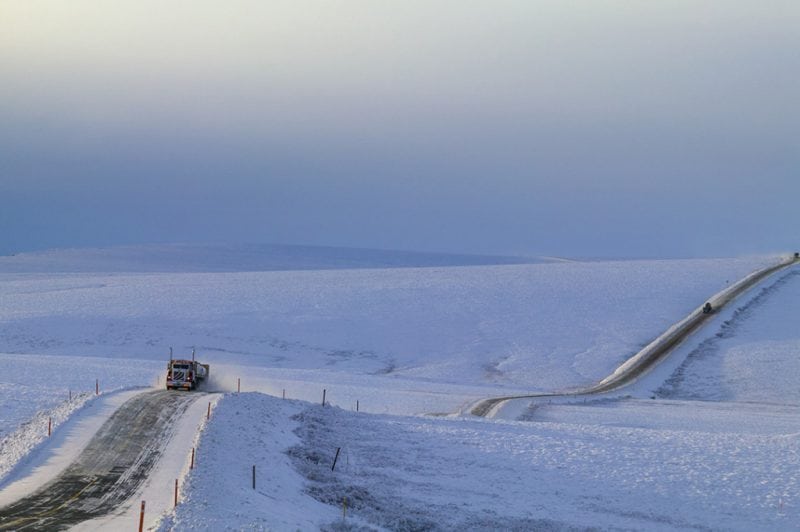 The road is generally known as the Dalton Highway. It was built in 1974 as a supply path for the Trans-Alaska Pipeline System and is named after James Dalton, the Alaska based engineer who supervised its construction. Regardless of its desolate, remote and distant location, it often faces around 150 trucks during the summer and 250 trucks during winters. It is a 667 km road in Alaska. Although, it looks serene at first glimpse, but once you enter there you may come across small flying rocks carried by fast winds, roads filled with potholes etc.
Jalalabad–Kabul Road – Afghanistan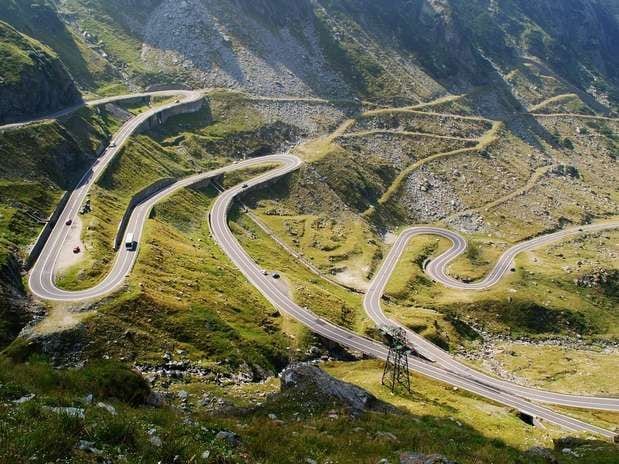 Many roads have been hailed as most unsafe, but the 65-kilometer long highway from Jalalabad to Kabul has more claim than the majority, zigzag through Taliban territory. But it's not the danger of uprising that makes Highway so dangerous. It really is a quite tough highway and a true check of your vehicle and your determination as the road is full of bends and twirls with wheels sometimes hanging above the rock face. The difference in altitude between Kabul and Jalalabad is almost 1200 m, and the road passes through some extremely mountainous terrain.
North Yungas Road – Bolivia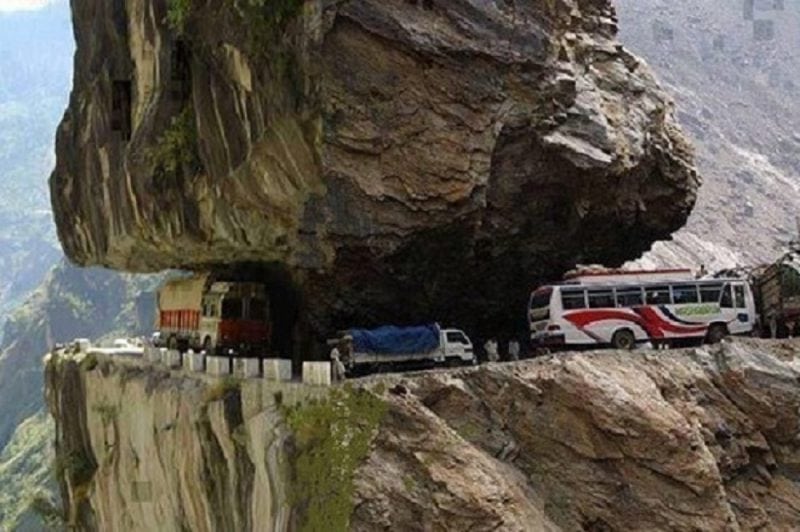 Also known as the "Road of Death" in the Yungas region of Bolivia, this is considered as a most dangerous road in the world. It is famous for its tremendous danger. One approximation is that 200 to 300 travelers are killed every year while driving in the road. The road has cross marking boards on various spots where vehicles have fallen frequently. It is a regular occurrence for buses and trucks to go falling to the valley beneath, especially when they try surpassing each other.