UAE has many lakes, be it the gram-worthy Pink lake or the moon-shaped lake, it has lakes that break the internet every other day. And the latest addition to the list is Plant Lake. yes, Abu Dhabi has a plant lake and we are going crazy about it.
It is located on the eastern edge of Al Jubail Island, close to Zeera Island and across the water from Khor Laffan. The lake isn't officially named 'Plant Lake', but it was attached to it by Abu Dhabi photographer Amar Habeeb.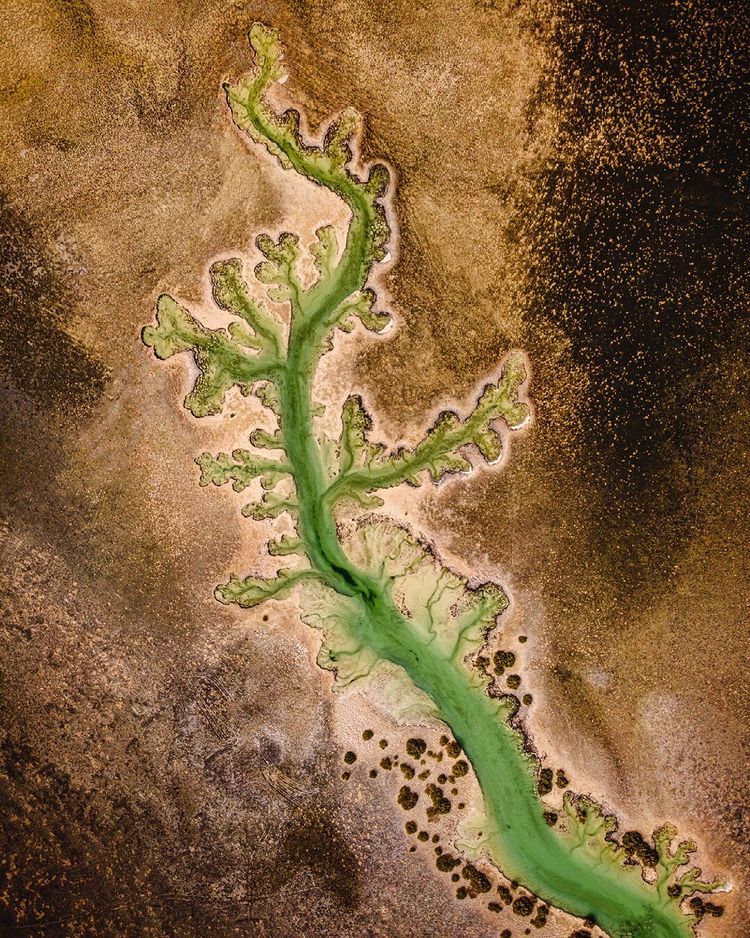 This picture shows a plant shaped lake. He shot a drone video, which shows us how green this Plant Lake is. The lake is surrounded all over by a canopy of Al Jubail and Zeera mangroves and looks nothing but beautiful.
There are a number of reasons why areas of water might appear green to the eye, most of them biological rather than geological.
https://www.instagram.com/reel/CPS7q6DpAUg/?utm_source=ig_embed&ig_rid=78aed5e3-bdb5-4814-9dfd-23c7301e76bb
Abu Dhabi never fails to surprise us with its beauty and we can't wait to see this lake. Don't forget to check Salt Lake as well.