This hunting lodge was built by Lakshman Singh Ji, in the 19th century to host British people and other rich families. Lakshman Sagar has been re-conceptualized through beautiful designs, cuisines, and activities.  It has two-quarters The Zanana (Women) quarters and Mardana (Men) quarters, the designs of both the quarters show the rich culture of Rajasthan.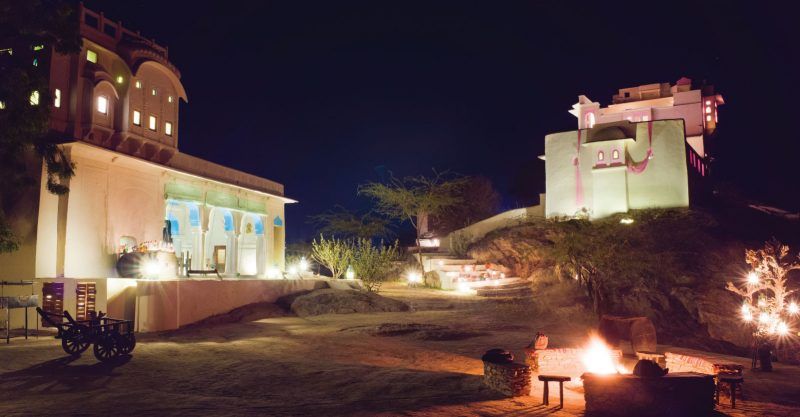 The resort is spread over 32 acres of the land, along with the lake, it has 12 cottages each with a private pool.  With Rajasthani architecture, the cottages are beautifully designed using woods, stone, and mud. The bedroom and living areas has matching designs. They let you experience nature's beauty. The local village elements are found in each room including lotas, belans, and jalebi patals, the pool in the lake offers a panoramic view of the landscape, and the rooms have bright interiors.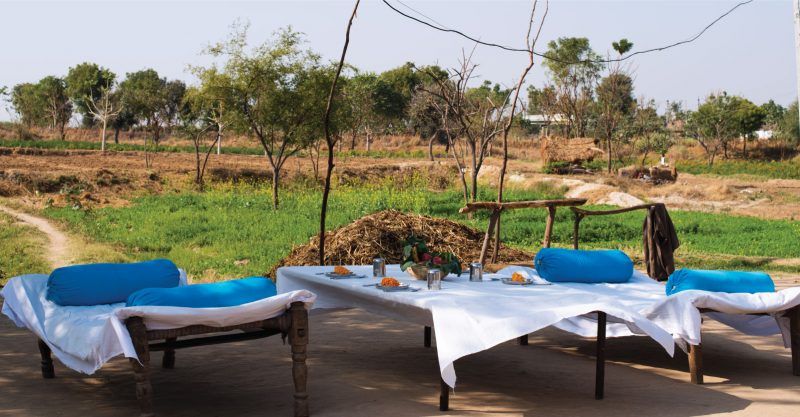 It follows the concept of "Slow Food" the food served at Lakshman Sagar is cooked using traditional recipes of Raipur Family, they use locally grown ingredients and they also curate food according to the taste of the guests. From freshly made breakfast to a romantic dinner, you will love every meal.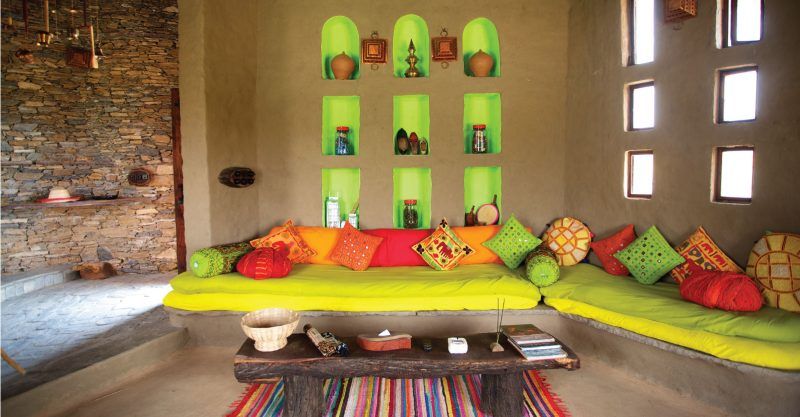 There are some more features; it offers a glimpse of royal heritage, local village and wild India to its guests. It has single rock cut swimming pool, a unique menu, the sun deck for the sun bath, private dining and live cooking also it has a manmade private lake with decks. You can also experience Nature walks, yoga, village tours and Raipur fort visit, a trek to fatehgarh Fort, live barbecues & cocktails by the lake with music performances.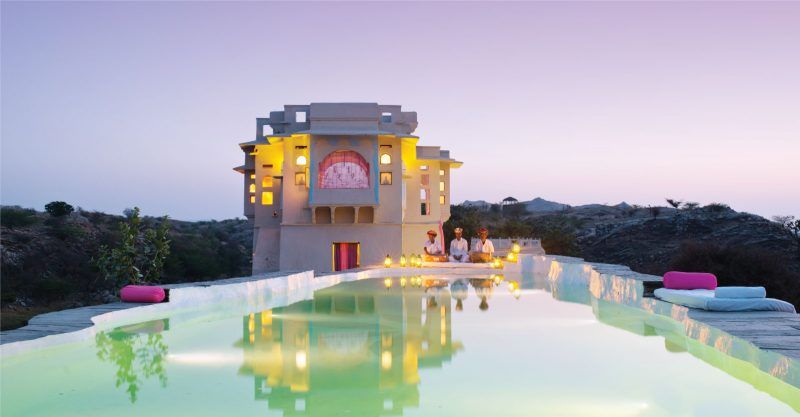 It also provides you with authentic local experiences like local liquor tasting and star gazing. Some of the activities offered by the resort are sunset watching and relaxing in the pool. In total it will give you a relaxing experience and a holiday that you will cherish.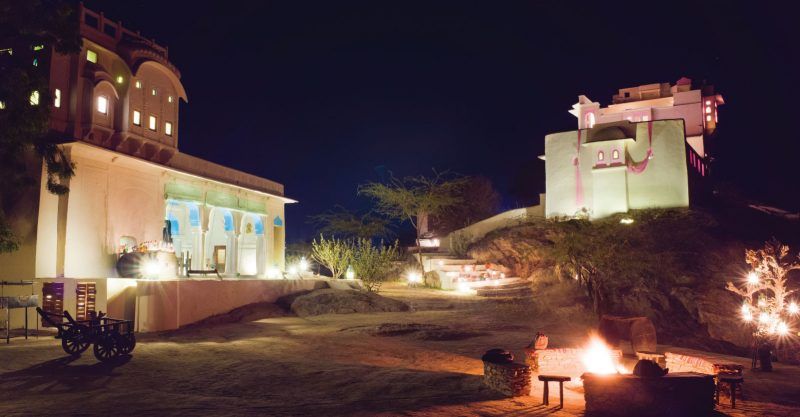 This hidden gem is a picture perfect place, and a romantic destination we will recommend this to the newly wed couples, it is all about romance and privacy, after knowing its features I am sure you want to visit the resort soon. You can visit the resort from November to February. It is located in the center of Marwar and lies 10 Kilometers off NH-14 en-route to Jodhpur via Pali.