Other than delicious food items that are served in the city of Kolkata, it is also famous for its Durga puja celebrations. The Bengalis love their Durga puja very fiercely. It is one week of pure festivities and lots of food and fun. But if you thought Durga puja was only restricted to the state of West Bengal, then you are wrong. It is something that takes over the entire world.
There is a huge event that happens in the Netherlands. Yes, you read it right. From the last two decades, the Indian Bengali community in the Netherlands have been celebrating the arrival of the Goddess with a lot of enthusiasm and fervor. The community is named "HoiChoi", it is based in Amstelveen, they are all set to celebrate their third edition of Durga Puja. Nuh, uh, HoiChoi's Durga Puja is the biggest one in all of Europe!
We appreciate their initiative to bring a sense of Bengali festivities among the people who reside in the motherland of Dutchies.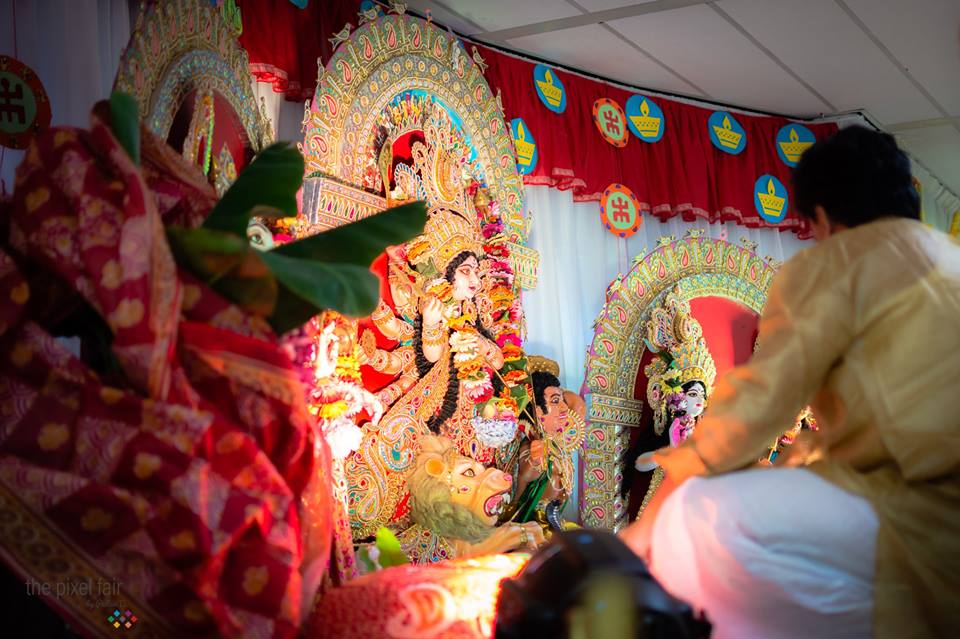 For the people who crave to indulge in the festive atmosphere of Puja, this is the best option there. Their community name is also very appropriate as it "HoiChoi" translates to chaos" in Bengali. People who are not Bengali can also join and get a taste of the festival. The community encourages people of all backgrounds to get involved in the joy of having Maa for five days on earth.
So if you live in the Netherlands or near that, you can get a dose of Indian festival here. You can feast on some delicious Bengali delights as well.