While planning a trip to Jim Corbett we all think that there is only a jungle safari to do, but this is not the case. It is a popular national park and an integral part of Uttarakhand tourism, is full of activities that tourists of any age would love. From birdwatching to river rafting, this place has a lot of activities to offer more than safaris. Check out the list of things to do in Jim Corbett other than Jungle Safari: 
River rafting is one of the most popular activities to do here and it attracts tourists.Kosi River is flowing alongside the Corbett National Park, where you can go for rafting. You will be mesmerized by the beauty of hillside, forest,and green vegetation.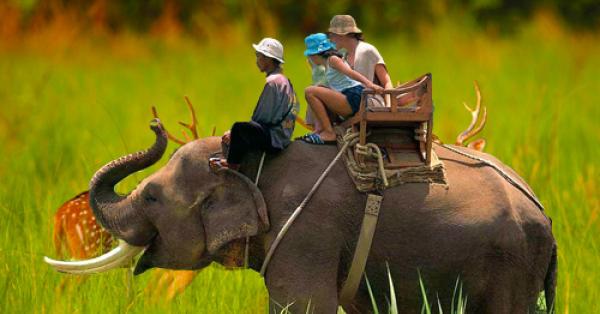 People who like riding an elephant can go for it. In elephant safari you can explore the beauty of the place in a natural way and at the safest height of 9 to 10 ft. You will definitely enjoy the journey under the guidance of expert mahouts. It will let you enjoy the scenic beauty of Jim Corbett, including the valleys, lush green forest and lots more.
Fishing camps are popular in Jim Corbett and are more renowned for Mahseer fishing. There are two spots on Upper Ramganga River, namely Bhikiasen and Pancheshwar. It will add to your incredible experience in the national park. Fishing remains one of the best things to do in Jim Corbett for fish lovers and foodies.
Sitting by the waterfalls is very pleasing and fun, Jim Corbett is a top destination for that. Jim Corbett Waterfalls is a must-visit place for each and every visitor. You will surely enjoy the melody of natural sound, including birds' chirping, falling water and more
If you are done with other activities and are wanting to just relax watching the birds, you can visit Pangot. It is a birder's paradise situated quite close to Uttarakhand popular tourism place, Nainital.
Visit Garija Temple, it is a temple devoted to Lord Vishnu (Lakshmi Narayan) which dates back to the 9th Century. The statue is made of Black Granite and looks gorgeous. Visiting the temple on Kartik Poornima is considered to be auspicious.visit it with your family and seek blessings.