Himachal Pradesh is full of many tourist destinations and Kinnaur is one of the 12 districts of the state. Stretching to Tibetan border, Kinnaur is situated in midst of the Himalayas and Dhauladhar mountain range. Snow-capped mountains, lush green valleys, beautiful meadows, apple orchids make Kinnaur the most beautiful places in the Himalayan region. Kinnaur has many different species of flora and fauna.
Check out more information about the place below:
Location:
Kinnaur Valley is located in the Northeast corner of Himachal Pradesh about 235 KMs from the state capital, Shimla.
The season for visiting Kinnaur:
This valley can be visited throughout the year but it is advised to visit this place before heavy winters. In winter's snowfall make things very tough and inaccessible also. So the best time to visit Kinnaur is from April to October. In these months you can enjoy the pleasant weather. Note that monsoon is not a season to visit the place, avoid traveling there in July and August as rains make the roads risky.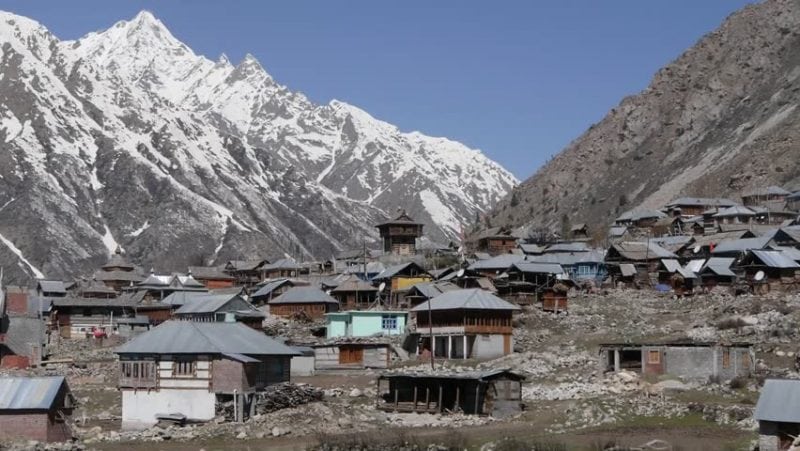 How to reach:
By Air: The nearest airport is Jubbar Hatti. The international airport is in Delhi. You can take bus, private vehicles and cabs from there.
By Rail: The nearest railway station from Kinnaur is Shimla. From the railway station, you can travel by buses, cabs or other vehicles.
By Road: Almost every Indian state is linked to Kinnaur. You can travel through your personal cars or cabs or you can also go by HRTC bus services.
Tourist attractions near Kinnaur:
There are two main valleys near Kinnaur namely Sangla Valley and the Hangrang Valley. Sangla Valley has various orchards and plantations whereas Hangrang Valley has a natural lush green surrounding. Kinner Kailash is a huge peak that dominates all aspects of Kinnauri life. Check out some of the must-visit places of Kinnaur:
•    Chhitkul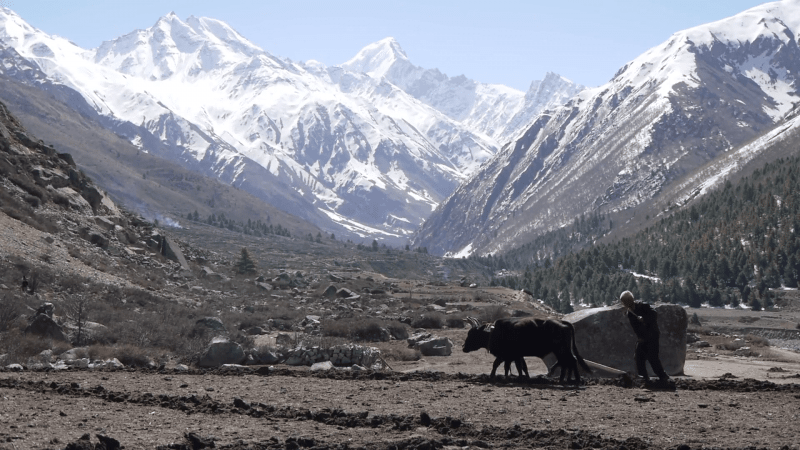 It is the last and highest village in the Kinnaur district. Located at an altitude of 3450 Mtrs and on the banks of Baspa River, the village is an amazing place to explore. One must visit the temple of goddess Mathi, the temple was constructed 500 years ago and is made of walnut wood. The village is also famous for its potatoes.
•   Baspa river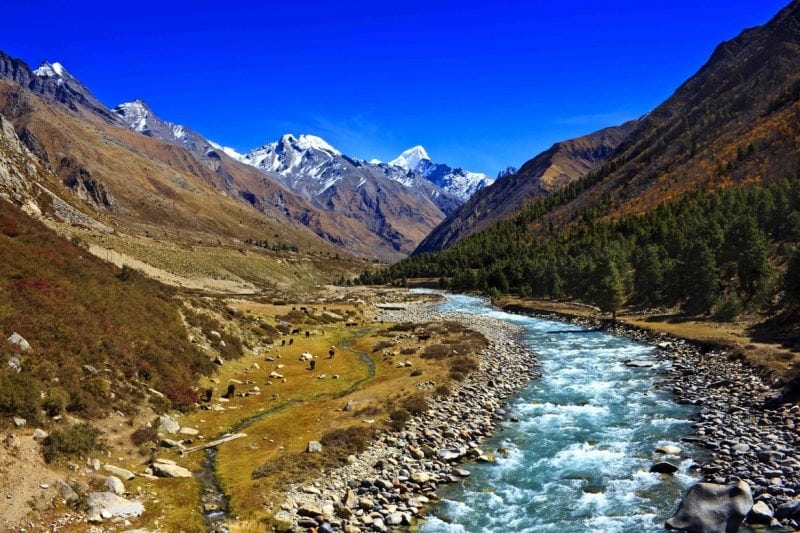 Baspa is the most picturesque rivers of Himalayas and offers outstanding views of Sangla valley, apple orchards, snow-clad mountains and crystal clear water.  The valley is situated contiguous to the river and is delightfully covered with huge oak and pine forests, making it a picture-perfect landscape. The river is home to a vast variety of fishes including Brown and Rainbow Trouts.
•    Nako Lake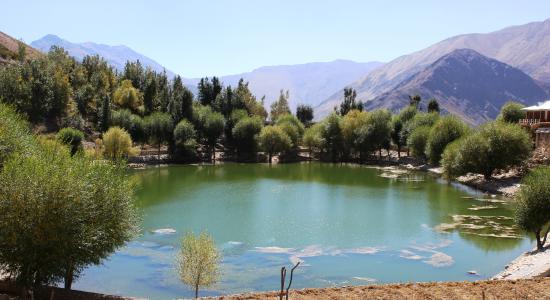 The Nako Lake is one of the most popular and highly rated tourist attractions in Kinnaur valley. It is known for its scenic beauty and amazing views of mountains, attracting many people especially nature lovers and photographers. Situated 12,000ft above sea level, the lake has four small and significant Buddhist temples nearby along with a monastery and a helipad. The lake has many accommodation options and humble locals which add to the charm of the lake and the village.
•    Kamru Fort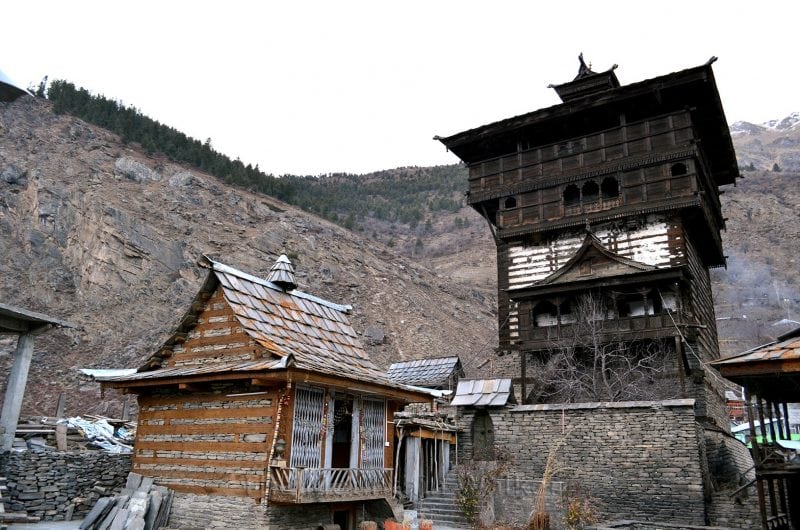 Situated 2-3 Kms away from Sangla Valley it is considered one of the oldest forts in Himachal. The fort is one grand sight amidst snow-laden mountains, thick deodar forests, and lush-green, fruited orchards. Having interesting myths and history this 1000 year old Kamru Fort is one of the top-notch tourist destinations in the state.
•    Kalpa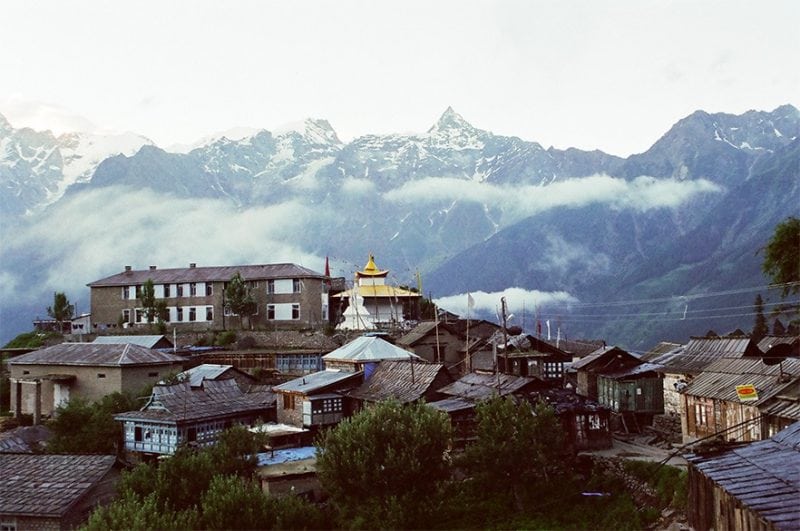 Settled at an altitude of 2759 m from the sea level, on the old Hindustan Tibet Road Kalpa is a heritage site. There are many places to check out here including the Narayan-Nagani temple, an example of local craftsmanship and couple of Buddhist monasteries including the Hu-Bu-Ian-Car Gompa, said to be found it by Rinchensang-Po.
Kinnaur valley is an isolated and untouched place of Himachal Pradesh where people must go and enjoy the nature. It is a perfect place for family vacation.