With white sandy beaches, lush greenery, crystal clear water Seychelles is the perfect romantic place to go. It comprises of many different beautiful islands located on the East coast of Africa with perfect environment and nature. Seychelles is a place with unusual wildlife, wonderful nature, friendly people, delicious food and lovely culture. Everything there is magical and people call it "Paradise on earth".
Do you need more reason to visit this place? Check out the complete tour you must take when in Seychelles:
Location: It is an island located in Indian Ocean Northeast of Madagascar. Seychelles consists of 115 islands, of which 42 are granite or granitic islands, and 73 as coral islands.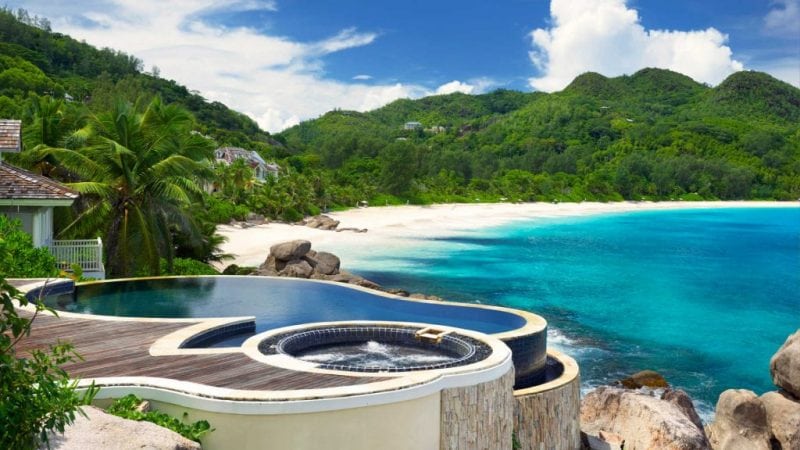 How to reach:  You can reach Seychelles by taking a flight to Seychelles International Airport in Mahé. It is the main airport.
Climate: Seychelles has a perfect climate. The temperature rarely goes below 24 degree Celsius or above 32 degree Celsius. Throughout Seychelles, you can travel via cab, bike, and buses.
Best time to visit: The weather in Seychelles is equally suitable for all year visit.
Food: All over Seychelles, You will get Creole food made from Asian staples with European taste, such as rice, veggies, and tons of fresh fish.
Islands to visit: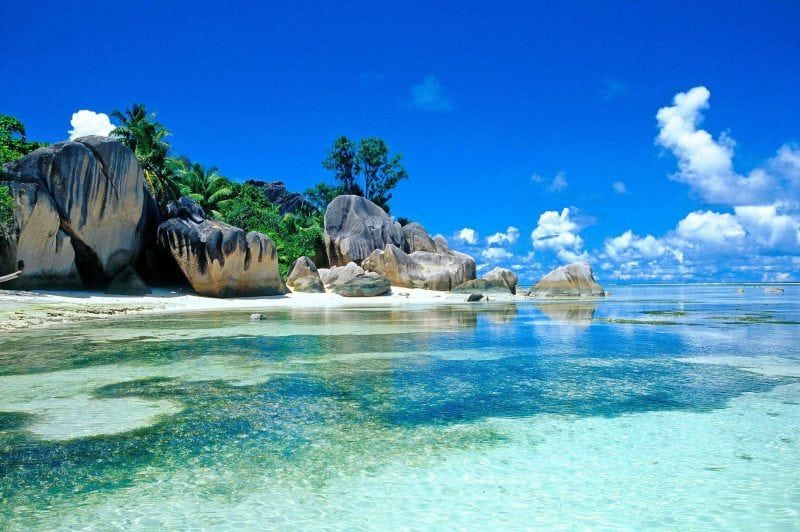 Mahe Island is the home to the capital city Victoria. The island is an idyllic beauty with stunning beaches, 3000-foot mountains, and lush rainforests. Many plants, including the so-called Jellyfish Tree and several rare orchids, are unique to see at Mahe's shores. Also, you cannot miss the Seychelles Natural History Museum, the Botanical Gardens and the Codevar Craft Centre.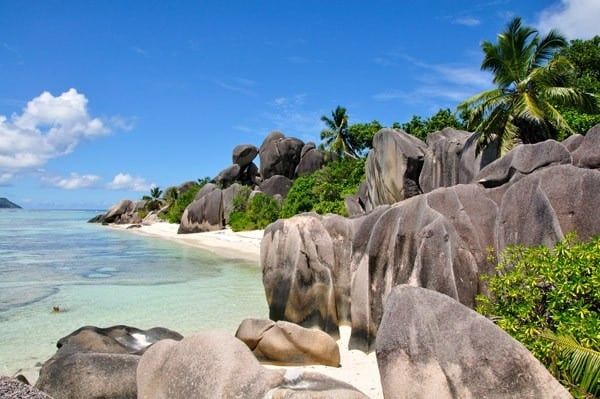 It is one of the most relaxing and off the grid beaches in the world. This island is perfect for you if you wish to dive, snorkel, swim, or just soak in the sun, this is the place to be. The beaches here are fabulous especially particularly Grand Anse and Anse Source d'Argent, which is sprinkled with pink granite rocks.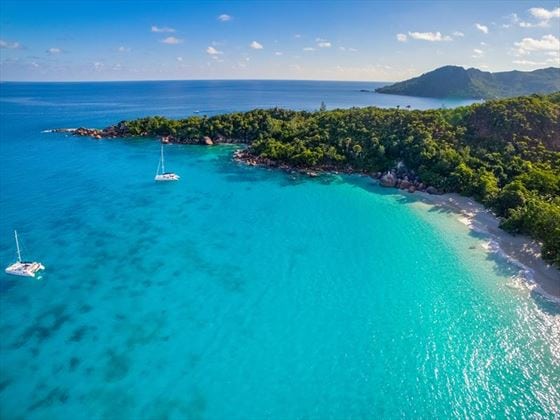 This island is home to coco de mer palms- the amazing palm forest and the famous UNESCO World Heritage Site, Vallee de Mai. Also, you will find fantastic beaches and intimate resorts and hotels.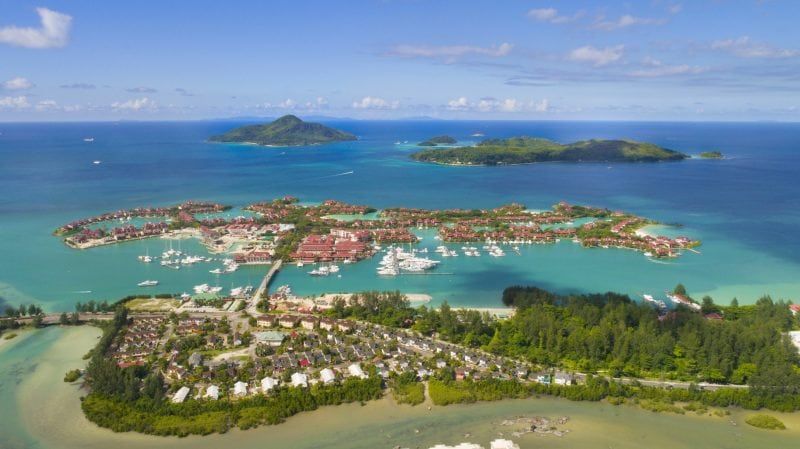 Half day is enough to see Victoria, as it is the smallest capitals in the world. Victoria is the republic's business and cultural hub. At its center, you can visit Victoria Clocktower, a national monument similar to London's "Big Ben". You can also go to the local art galleries and craft markets to experience the city's friendly charm.
Things to do:
Snorkel
Shop
Hiking
Coco Island
Helicopter rides
Top suggested restaurants: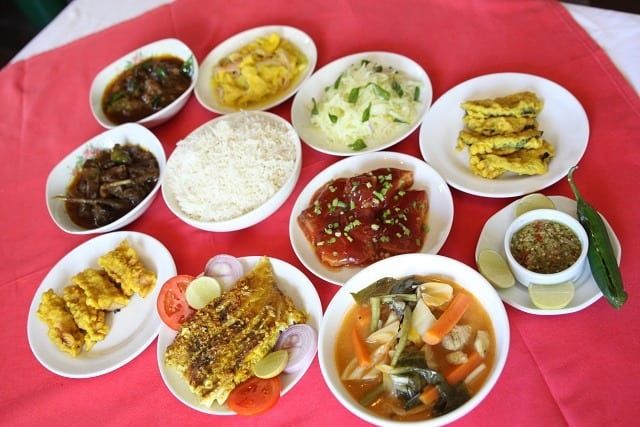 Les Rochers
La Grande Maison
Chez Jules
La Perle Noire
Windsong Beach Restaurant
La Scala Restaurant
Are you ready to discover it yourself?