Lord Hanuman is the most beloved god in Hinduism. Being one of the immortal gods, he is also known as Bajrangbali because of the powers he possesses. He was a devotee of Lord Ram and we all have heard the stories of his might in Ramayana. To honour and worship him, there are many statues that have been built in India and some of them are quite tall. Here are some of the notable statues that you must see once in your life.
Jakhoo Temple, Himachal Pradesh
Situated on Shimla's highest point, the Jakhoo temple has a huge 108 feet tall statue of Lord Hanuman. This was made here as it was believed to be a spot where he stopped on his quest to retrieve Sanjeevani Booti.
Paritala Anjaneya Temple, Andhra Pradesh
Situated near Paritala, this temple has 135 feet high statue of Lord Hanuman, also known as Veera Abhaya Anjaneya Hanuman Swami statue.
Nandura Murti, Maharashtra
This statue in Nandura is magnificent and stands 105 feet tall. It is located near national highway 6 and is a sight to behold.
Nalco Temple, Odisha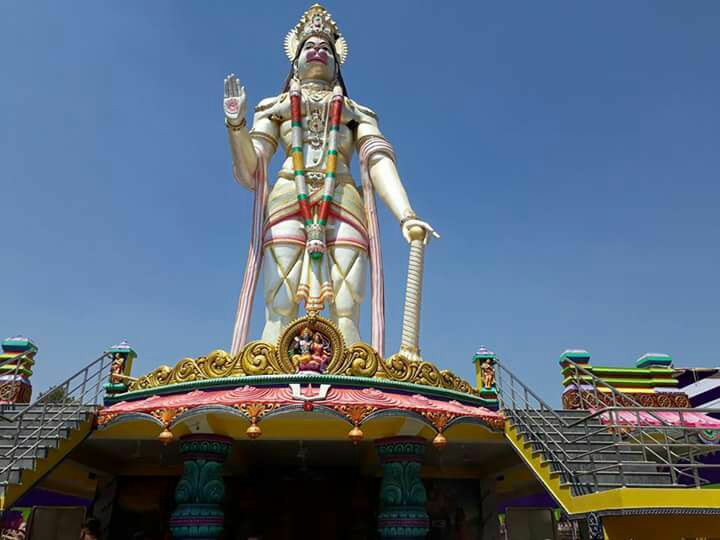 This temple is located in Damanjodi and it is so huge that it can be seen from any part of the town.
Sankat Mochan Statue, Delhi
This is one of the most famous hanuman statues in Delhi and was built by Maharaja Jai Singh in 1724. This statue has an image of Lord Ram and Sita emerging from the chest of Hanuman.
Which one of these temples have you visited?