As domestic airports are now open in a few places, things are getting back to normal. In the post-COVID-19 world, it is important to stay informed and take all the measures to avoid getting the virus. Since flights are now open, the people stranded in other cities are moving back to their house and some are even out for work. Catching an infection of the plane is very low. But you have to be cautious. So, here is the list of things that are happening at the airport and flights, which is the new normal now.
Wear a PPE kit to be safe
Print your tag, boarding pass.
Carry a book with yourself to pass time
Wearing a mandatory face shield is important
Temperature and pulse rate checkpoints are also installed at the airport.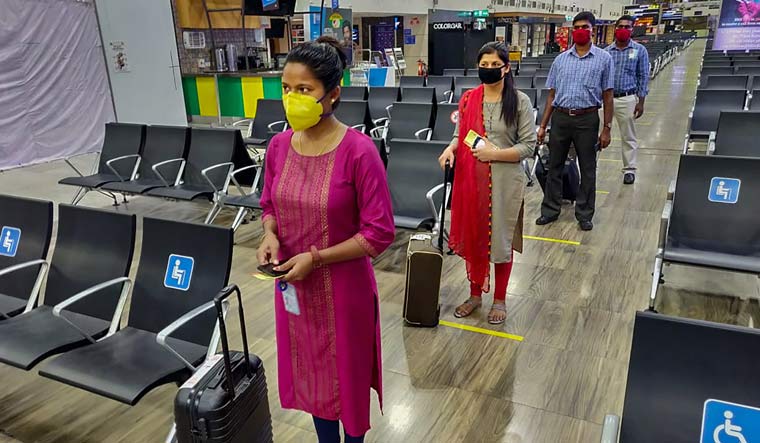 Air – hostess is seen in PPE kits now
Social distancing is maintained while waiting for the bus. And only 15 passengers are taken at one time.
A 14 days quarantine stamp is placed on the hands of the passengers. With the date of release as well. You can take a picture of yourself :p
There are social distancing marks at the airport
There are institutional quarantine desk points as well
Exit safely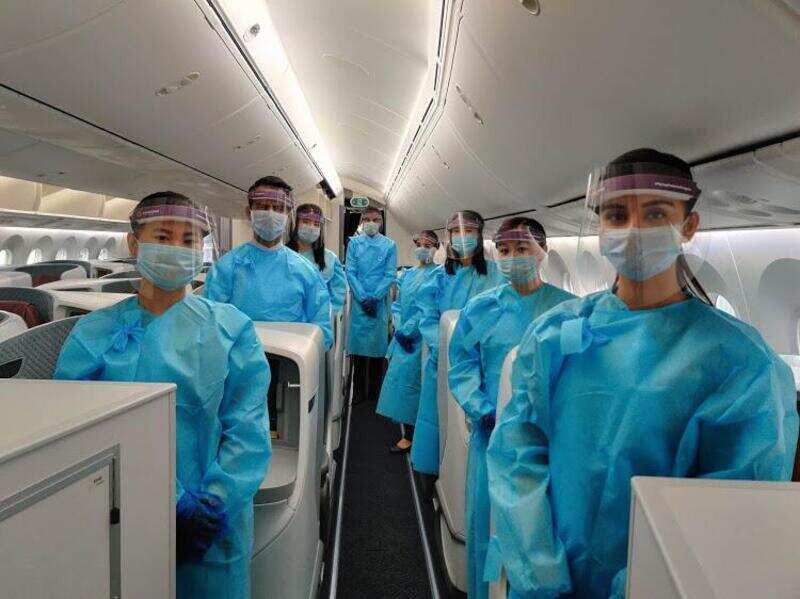 Carry necessary medications with you
Carry a sanitizer with you
Most importantly, stay home if you are sick
These are some measures that the airport staff is taking, stay safe, and take all the necessary precautions.