Skydiving is not everybody's cup of tea but the thrill of jumping out of the plane freely before gliding down looking at the vast sky and beautiful earth is beautiful. It is an amazing experience but not everyone has the guts to do it. Here we have the best places you can go for skydiving if you too are an adventure freak. Here we go:
Fox Glacier, New Zealand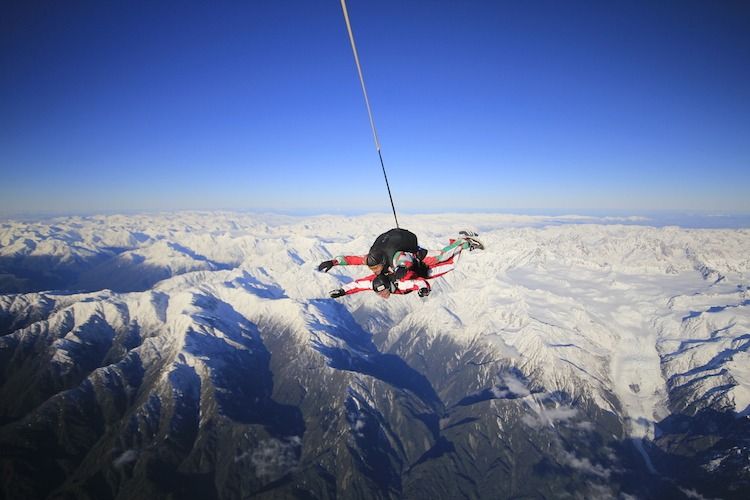 Want to do skydiving in an alluring scenery? Well, the fox glacier in New Zealand is the best one to go for. It is a beautiful place and is sure to give you a lifetime experience and also comes under one of the best places to do skydiving in the world.
Interlaken, Switzerland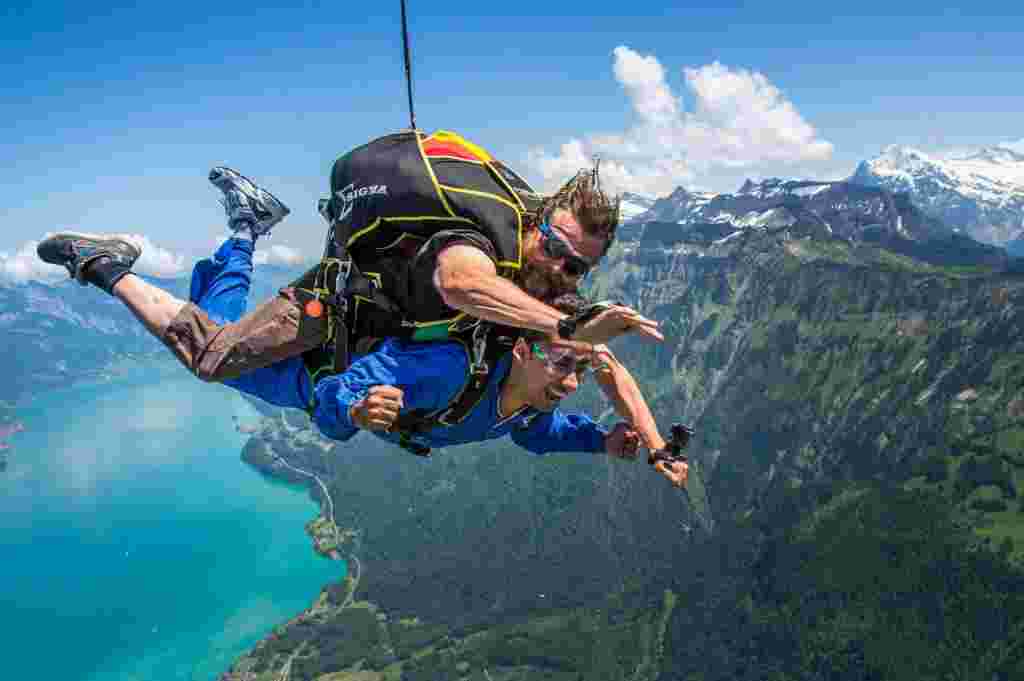 Interlaken skydiving in Switzerland offers snowy mountain peak views with icy blue lakes to leave you spellbound. Plan your honeymoon or next vacation to this splendid place and go over an exciting adventurous trip.
Palm Jurmeirah, Dubai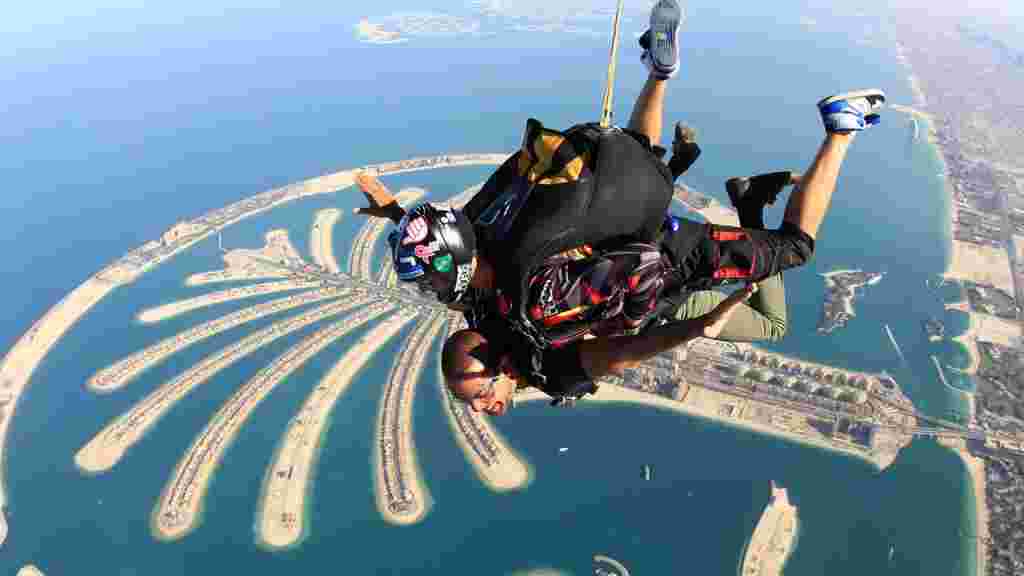 This is one of the most beautiful places in Dubai to be looked from the sky. You must have seen a lot of aerial pictures of the place, but experiencing it in real is totally a different feel. When in Dubai, do not miss a skydiving experience here.
The Grand Canyon, USA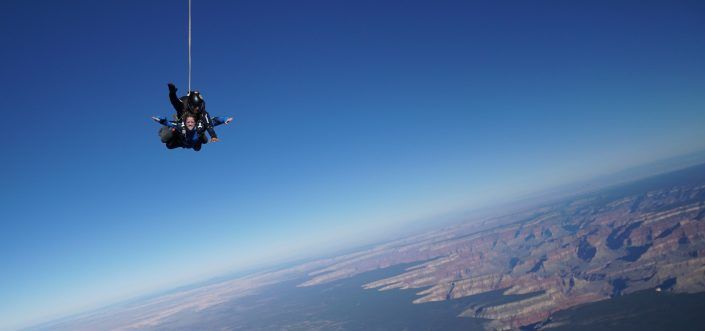 It is an awe-inspiring experience here is Grand Canyon. The Paragon Skydive here takes you up to a height of over 130 mph with the vast Grand Canyon as your backdrop.
Livingstone, Zambia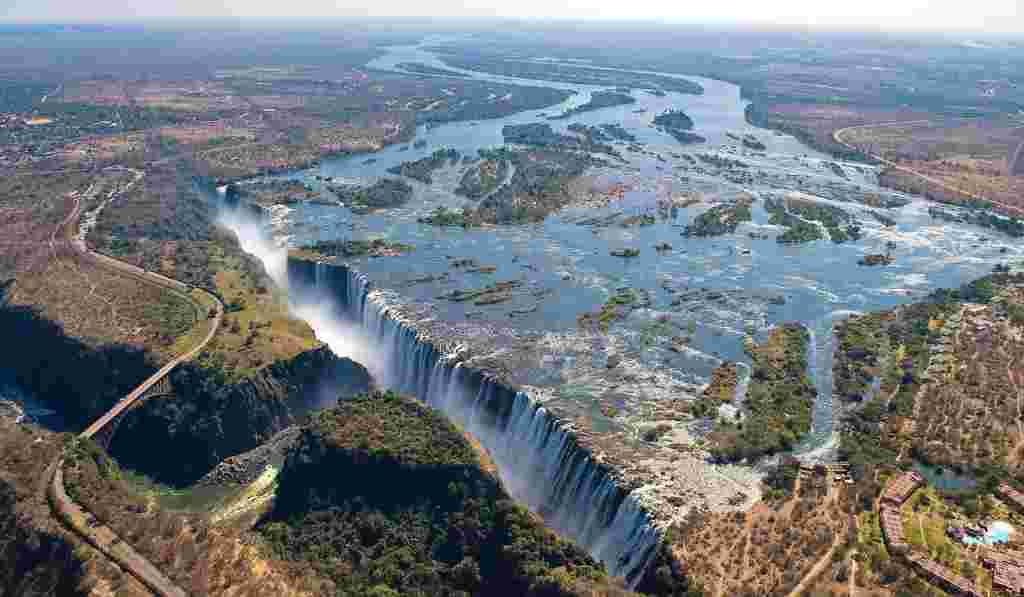 It has the largest waterfall in the world that is the Victoria Falls and to skydive here, you get incredible views of nature.  At this place you can choose to jump from a height of either 6,000 feet, 8,000 feet or 10,000 feet. What is yours?
Blue Hole, Belize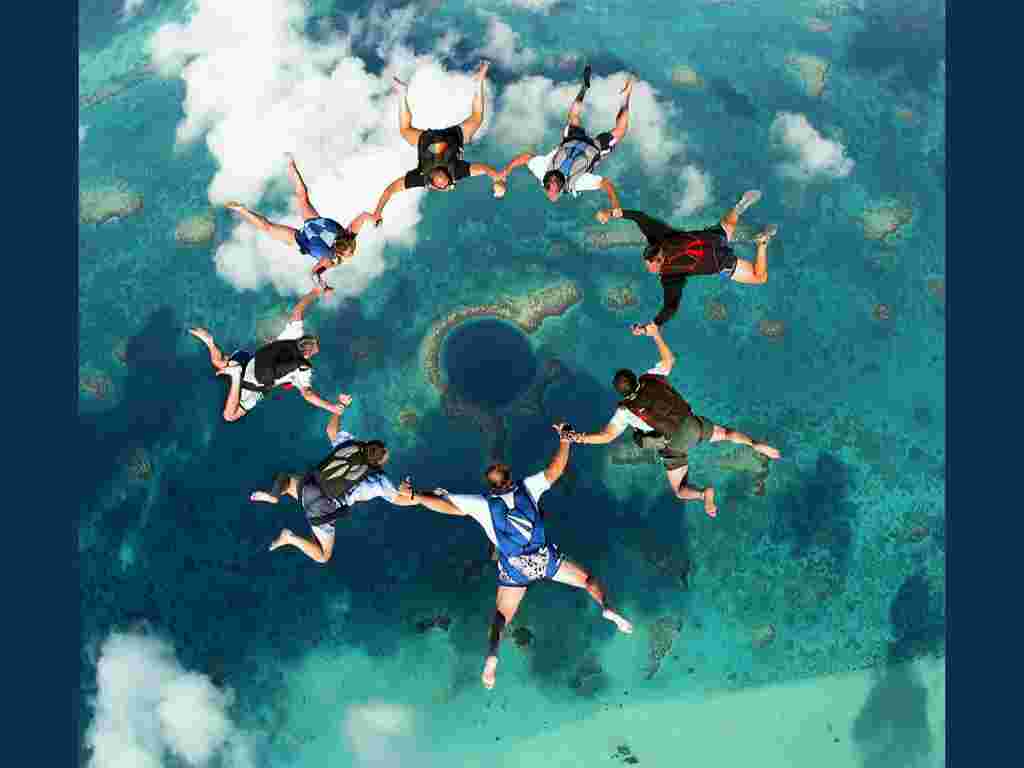 Ever thought of skydiving into crystal clear tropical waters? You get this opportunity here in Belize. You will land in the waters, climb aboard a boat and can move for other activities also. It is the best for adventure lovers and though it is expensive but an amazing one to try once.
Denarau Island, Fiji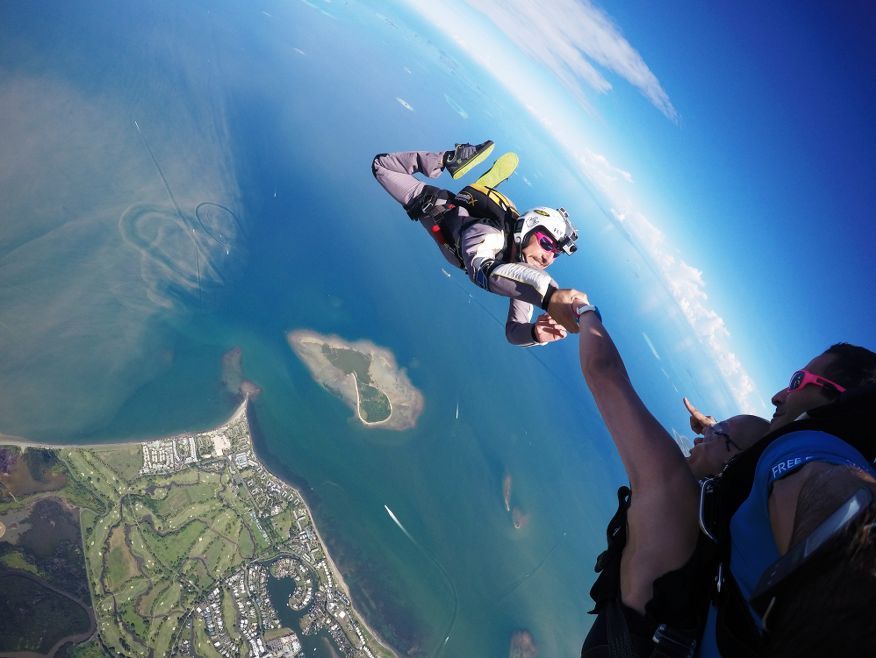 Skydiving from here gives a chance to see the beautiful Fijian Islands and coral reef from the sky. Book a package for skydiving and free falling over the Azure blue ocean here and take your adventure to a next level. You get a chance to jump from as high as 14,000 ft and land on the islands below.