As Durga Puja celebrations have started it's the time of the year when devotees fast, we can hear bells and chanting goddesses name all over. The beautiful pandals and decoration make the city beyond perfect.
The first form of Goddess Durga among the nine is Goddess Shailputri. She in her previous birth was named Sati and was the daughter of Daksha Prajapati. She is said to look after all living things on earth. The goddess is also known as Parvati and Hemvati.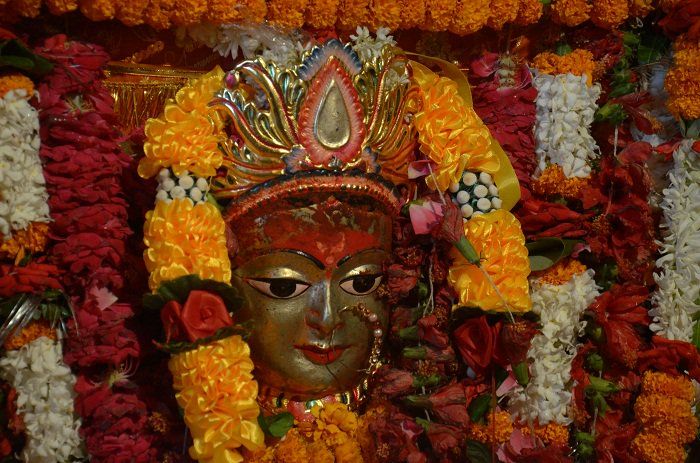 Temple location:
The Shailputri temple is located at A-40/11, Marhia Ghat, Varanasi, UP. It is open from 5 am to 12 pm and then from 3 pm to 10 pm. Arti is performed in the morning as well as in the evening.
About the temple
Shailputri temple in Varanasi is the place where people say that all your wishes come true. Married women visit this temple on the first day of Durga Puja and pray to the goddess for the wellness of their husbands. Red flowers, coconuts and red clothes are offered to Maa Durga this day. For those who want a closer look on how all the customs are performed during the festival, this temple is a must visit one. A grand Aarti is held on the first day in this temple and the prayers are followed by Kathas that tell stories about the bravery and kindness of Goddess Durga. So if you are in Varanasi on the first day of Durga Puja, make sure to be a part of the celebrations at Shailputri temple.
About the idol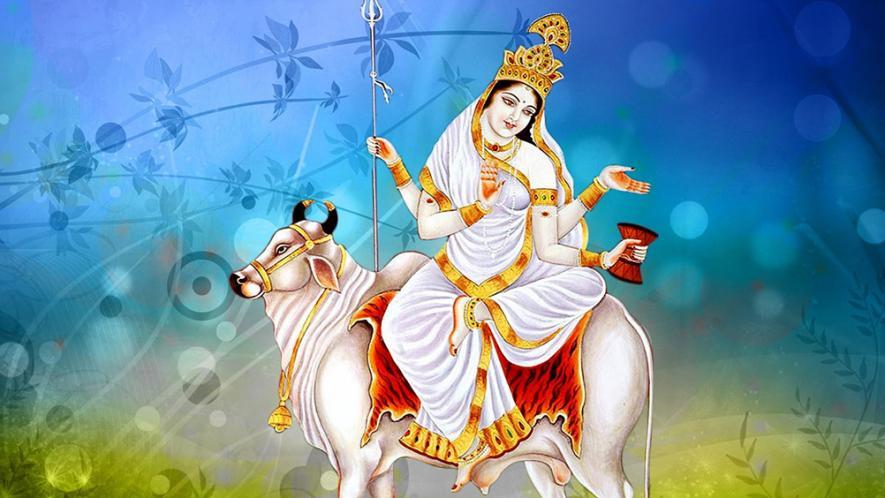 Maa Durga's first form is known as Shailputri. She was the daughter of Himalayas thus got this name. Her vehicle is bull and she carries trident in right hand while a lotus in the left one. Devi Shailputri is worshiped with husband Mahadev. She is the mother of Kumar Kartikey and Ganesha.