Dhuandhar falls are located at Bhedaghat, 28 Km away from Jabalpur and are popularly known as smoke tumble. Water falling on strong rocks creates smoky effect. Here dhuan stands for smoke. You can drive all the way through edgy roads to this place, it is beautifully surrounded with trees and shrubs which ultimately makes it a nature lover's paradise.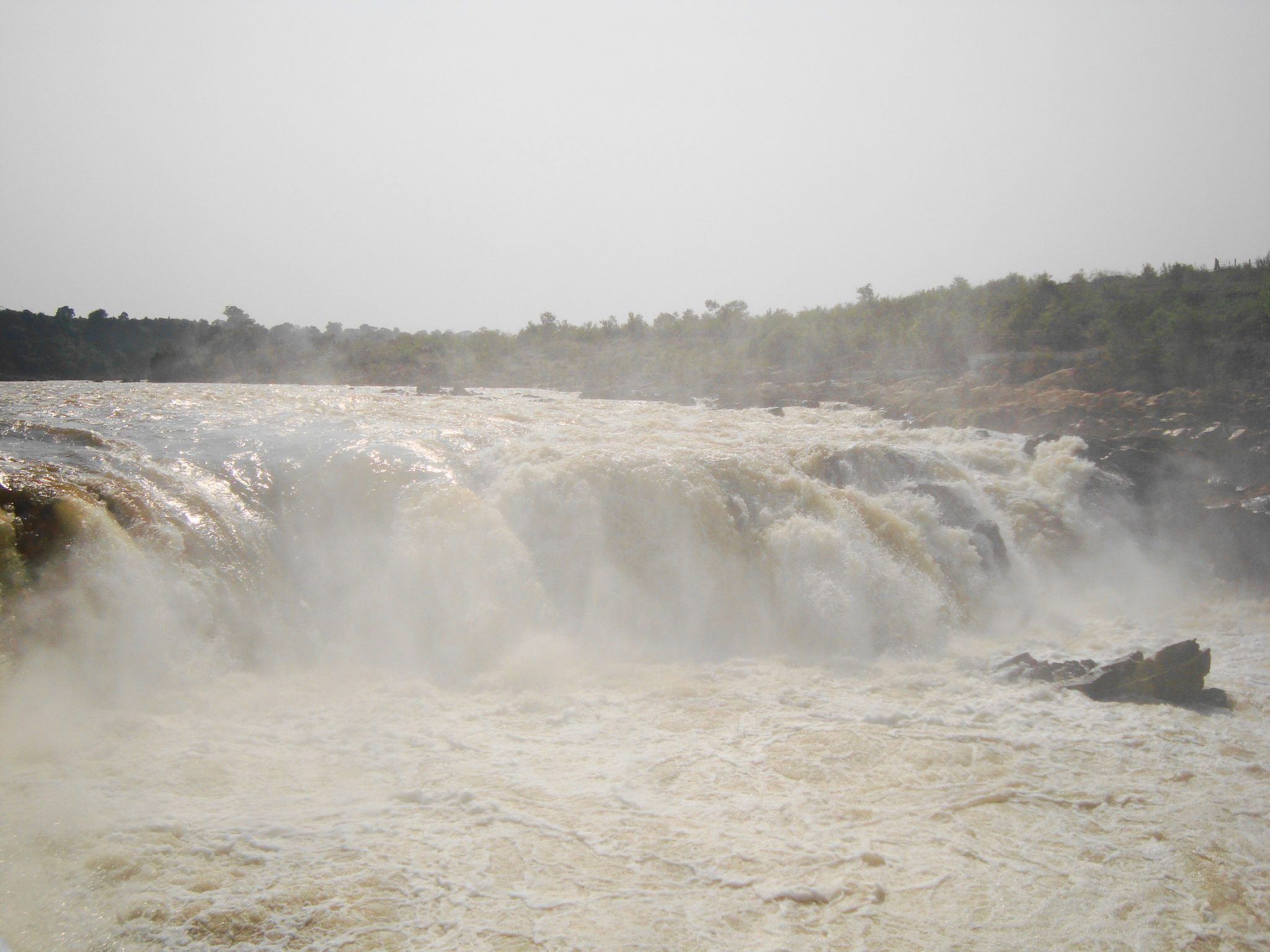 Located at River Narmada, these falls is a photographer's hangout due to beautiful sunrise, sunset and nature's tranquility. Original marble rocks can be found only here. Just within a gap of one kilometer from the falls, the rocks of white shimmering marbles shall make you sit down and watch the master piece of the ultimate architect. These rocks add color to the water including green, blue and sometimes grey too. You can also enjoy boating here, but boating is not allowed during monsoon due to extreme flood situation in River Narmada.
Dhuandhar are also known as mini Niagra falls after Chitrakot Falls in Chhattisgarh. The height of falls is 30 meters. The nearest airport is Amarkantak which is located around 220 Km away from falls. You can also stay in Jabalpur as there are many hotels which take tourists directly to Dhuadhar falls. Here, you can also get yours and loved ones names engraved in marbles of Bhedaghat through local artists. Also, it is advised to take food and water along with as there is no food supply in this remote area.