Shani Shingnapur: guarded by Lord Shani

Posted by: Team TP,

Posted on: 1 year ago

Shani Shingnapur is a small village located in Maharashtra, India. It is situated in Nevasa taluka in Ahmednagar district. This village is named after the god of Saturn (graha), Shani. It is a 2 and a half hour drive from Shirdi.

The most fascinating thing about this village is that, residents here do not have doors in their houses. People who want some privacy put up curtains instead, which is also very rare here. It's a strange concept given the fact that there are so many crimes happening now days. The inhabitants believe that whoever tries to steal, will be brutally punished by Lord Shani dev. This fear in the hearts of the people is the reason why there is no police station in the village.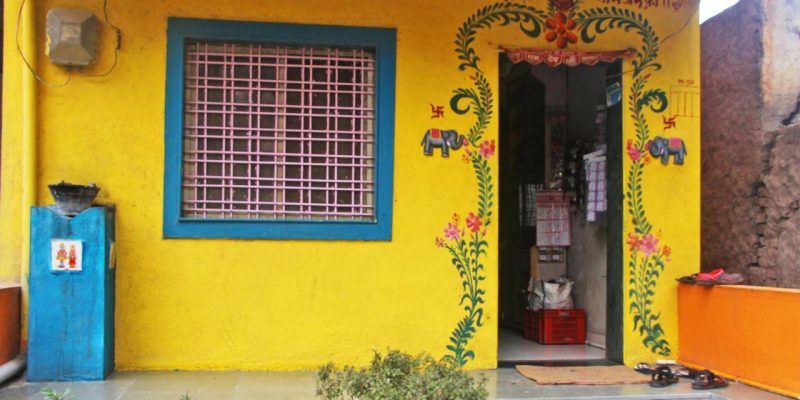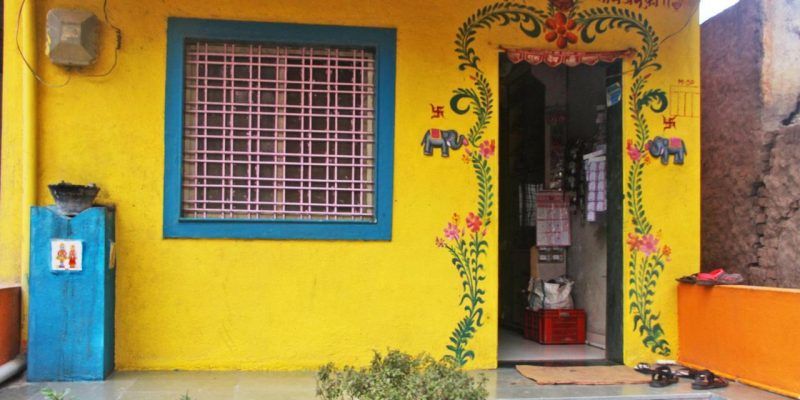 The reason behind there is no door in the village is a very interesting story. History reveals that the Lord appeared on his own in form of a black stone which came in the village due to a flood that had occurred 165 years ago. This stone was stuck to a tree when a villager discovered it and tried to move it. He was shocked to see that when he was poking the stone, it started to bleed. All the villagers gathered to see this mysterious bleeding stone. After this incident, a lot of villagers had the same dream, where Lord Shani claimed that he was the stone himself and instructed the villagers to build a temple for him in this village. But, under the condition that there will be no roof. Witnessing such God like events made the people believe that Lord Shani will take care of them all.
Shanaieshwar Temple is the famous temple that is located in the village. Hundreds of devotees come here to pray Lord Shani. Inside the temple's sanctum,there is a black colored stone, 5 feet in height which is further elevated on a 4 feet platform. It is the only Shani dev temple in the world which doesn't have a sculpture of the Lord, instead is in the form of a stone. People believe that God presence here is greater as compared to other temples of Lord Shani.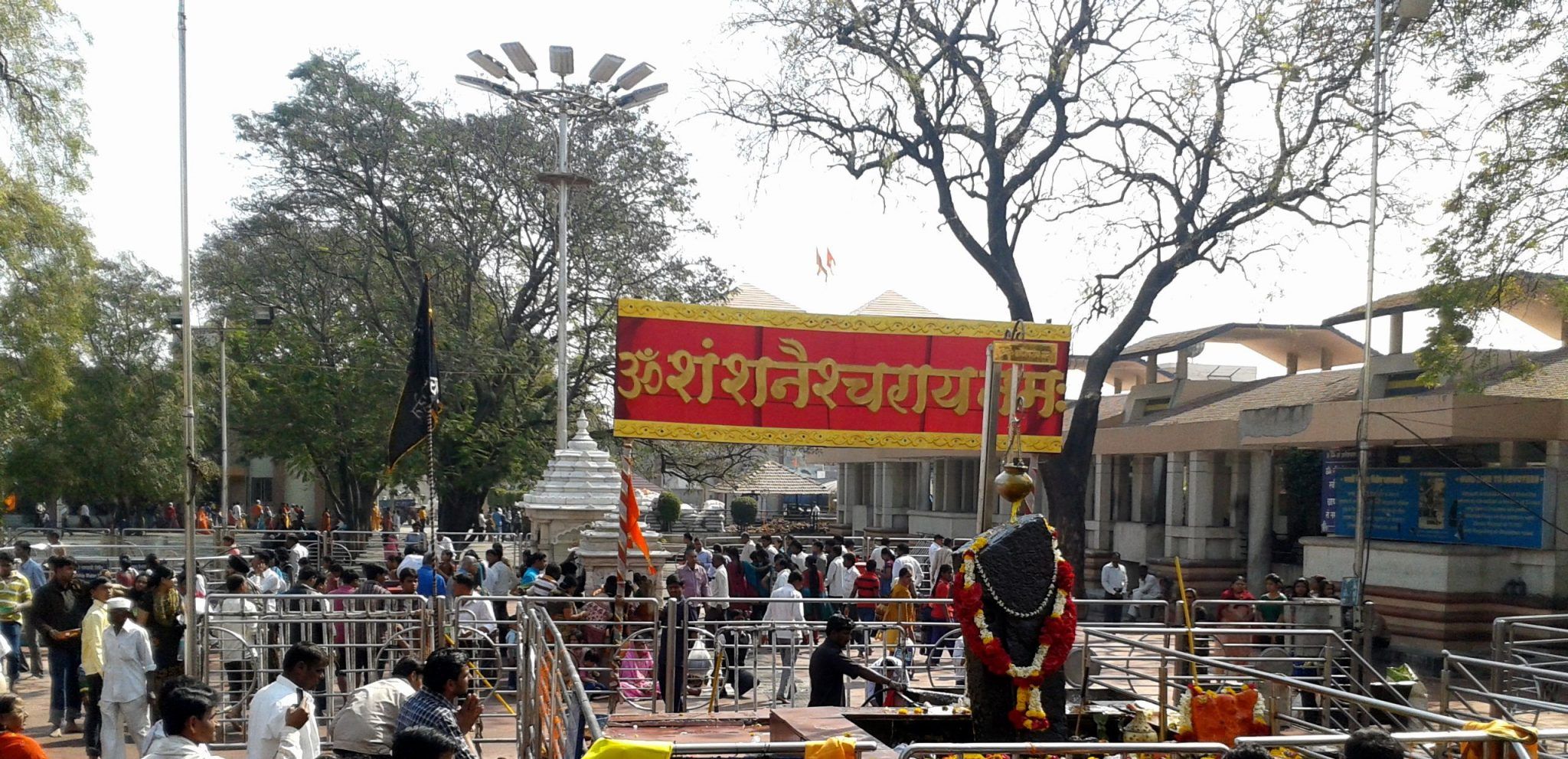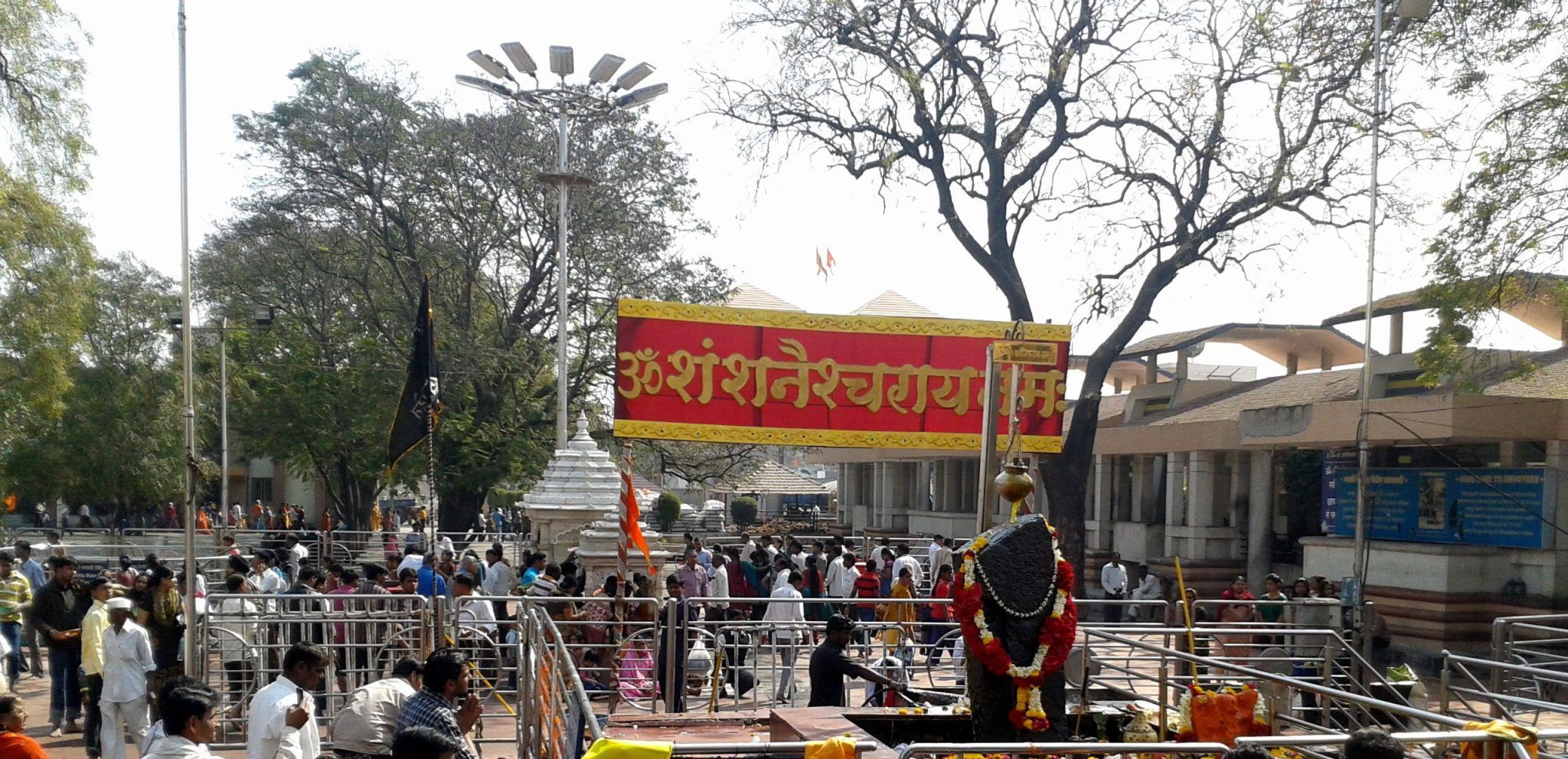 Devotees come to the temple all day long. There is no specific day for the pooja, but it is believed that the no moon day or the amavasya is the most auspicious time to take blessing from Lord Shani. This usually falls on Saturdays.
For the past 400 years, women devotees were not allowed to enter the temple. In 2011, the Bombay High Court passed the judgment in favor of women who could now worship Lord Shani and get his blessings. Also, in order to enter the temple devotees are supposed to be absolutely clean and should wear fresh clothes. Here the devotees come and pour oil on the stone believed to be Lord Shani for their wishes to come true.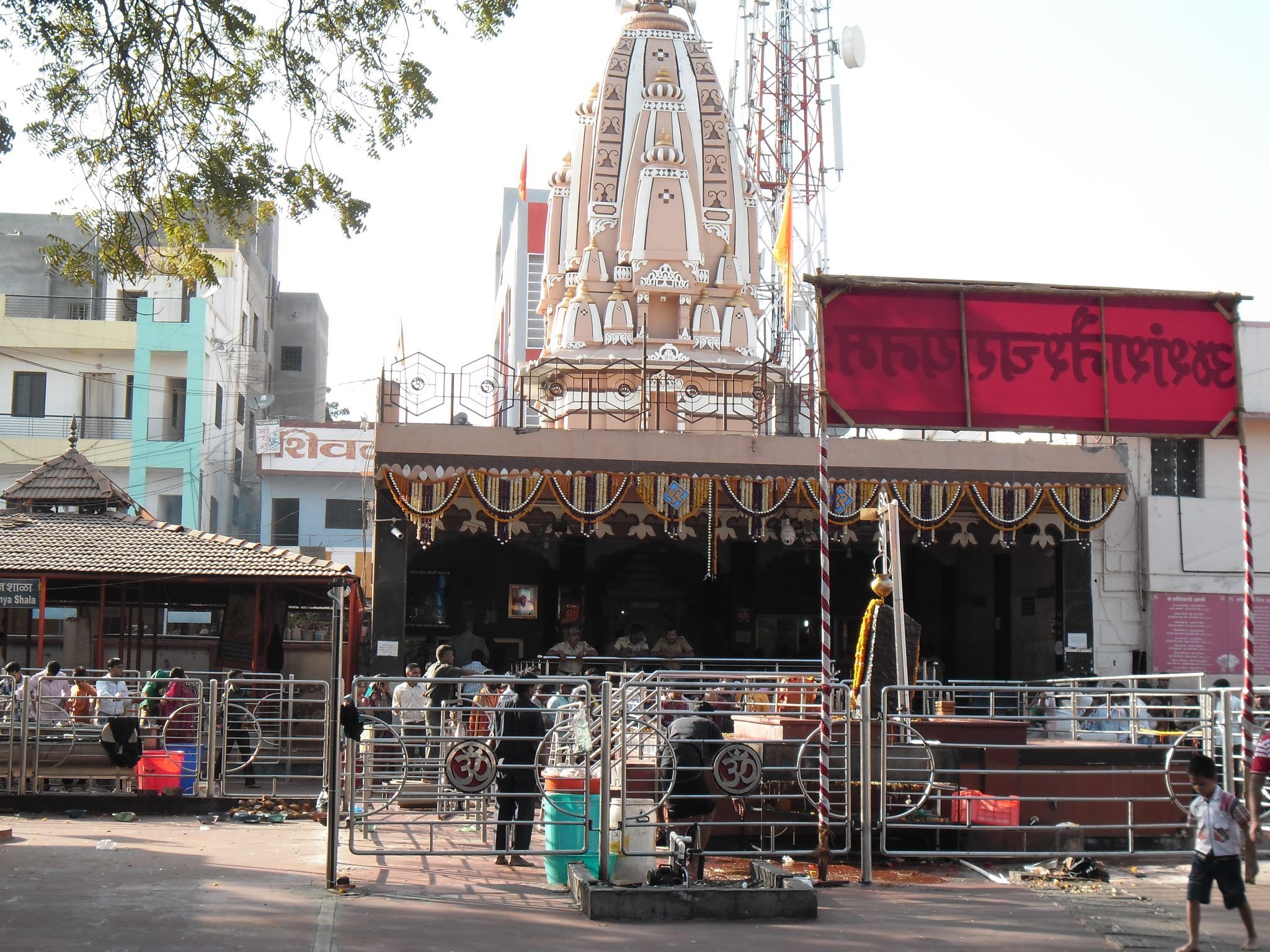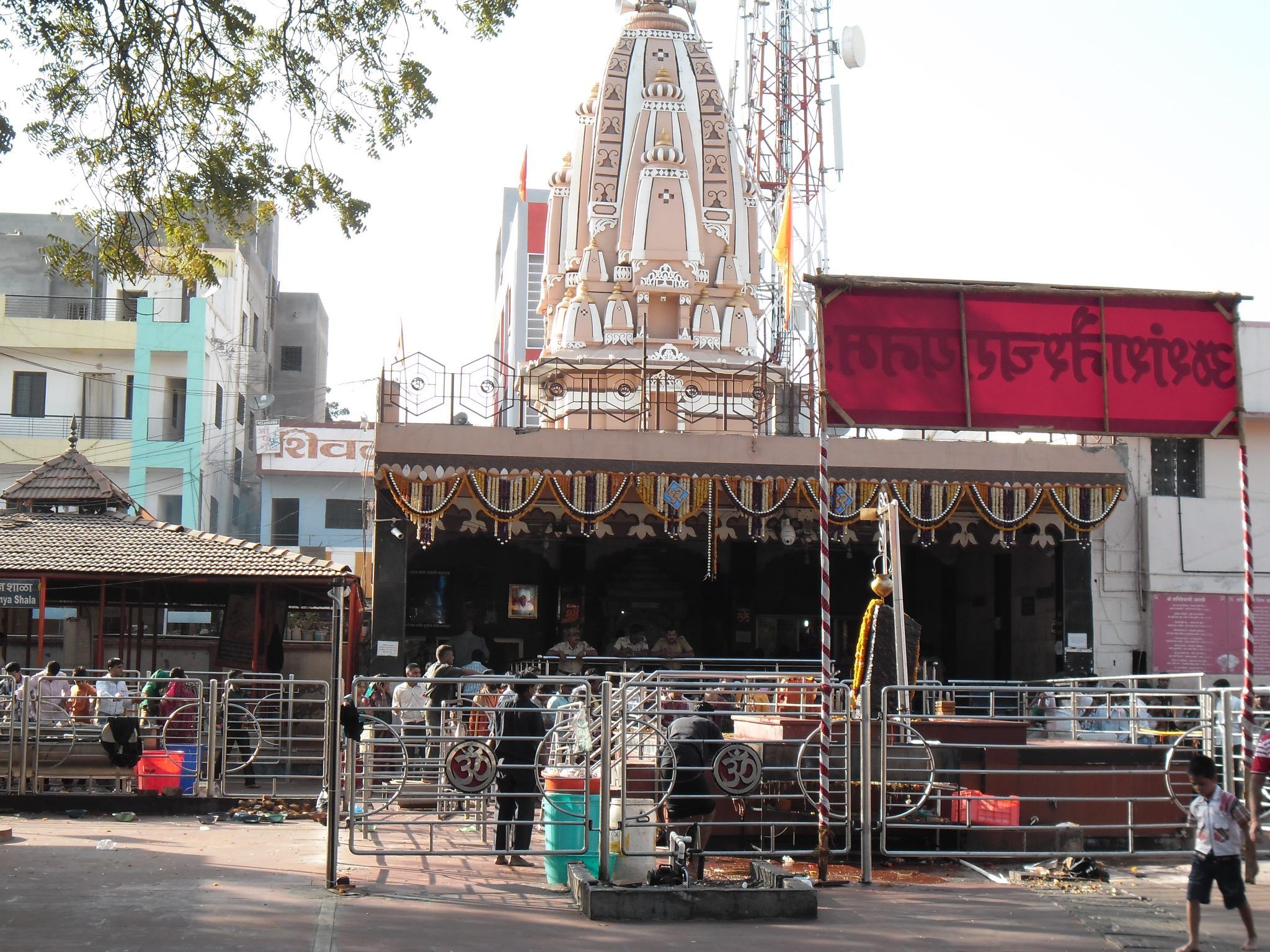 There are a number of festivals that are celebrated here. The temple gets thousands of devotees on every amavasya. The village celebrates Sri Shaneshchar Jayanti, which is the auspicious day on which Lord Shani was born. It is celebrated with a lot of enthusiasm and devotion. Every year, the God's name is continuously chanted from "Chaitra Shuddha Dashami" to "Chaitra Vadya Pratipada.
This unique narrative is why the village attracts thousands of people. It is a Hindu pilgrimage spot where everyone is safe under the spiritual ambit of Lord Shani.
Comments
comments