As the COVID vaccine drive is ongoing currently across the world, the travel sector is quite hopeful that people would likely resume traveling in a proper manner soon. Many countries are now opening up or updating entry requirements for vaccinated travelers as well. And the latest one to join the list is Seychelles. 
According to the latest reports, Seychelles could likely be the world's first country to reach herd immunity, thanks to vaccine donations from the United Arab Emirates and India.
The island might open its doors to all travellers from 25th March, except those travelling from South Africa.This comes as good news for the country, whose economy is heavily dependent on tourism.
Till now, travellers had to undergo quarantine upon arrival in a designated hotel, which will likely not be required from March 25.
Visitors will be required to book accommodation in one of 700 certified tourism establishments, and the said list will be released soon. Reports have it that as long as you have your accommodation booked in these establishments, no travel restrictions will be imposed on you.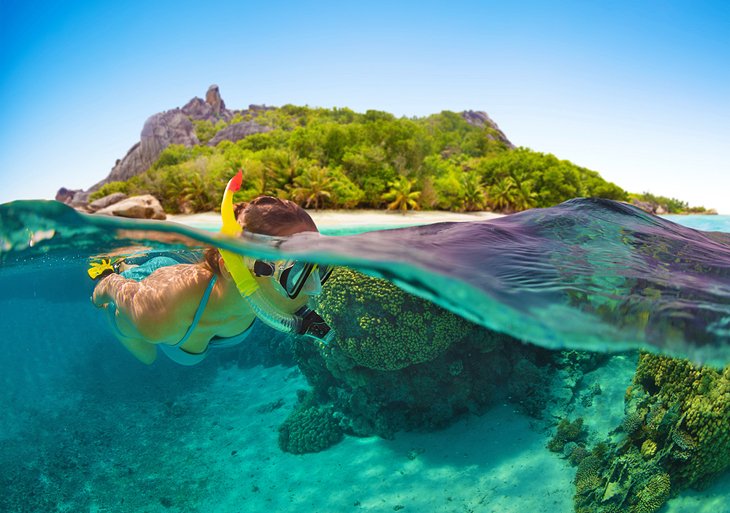 In Seychelles you can enjoy coral reefs, stunning beaches and nature reserve as well. The Seychelles is set to reopen its borders for tourists from all the countries, as long as they have taken both the dosages of COVID vaccine.
Also if you have already received your vaccine shot, and are planning a trip to this place, you need to be aware that you'd have to wait two weeks after your second dose to visit Seychelles.
Other than this, you will also have to upload a vaccine certificate on the country's Travel Authorisation portal before you venture out.