There are already many reasons to visit Santorini in Greece. But now there is another one added to the list that would surely impress you to visit this place. The Santorini Sky is the finest hotel here and has a transparent skydome at the highest point of Santorini.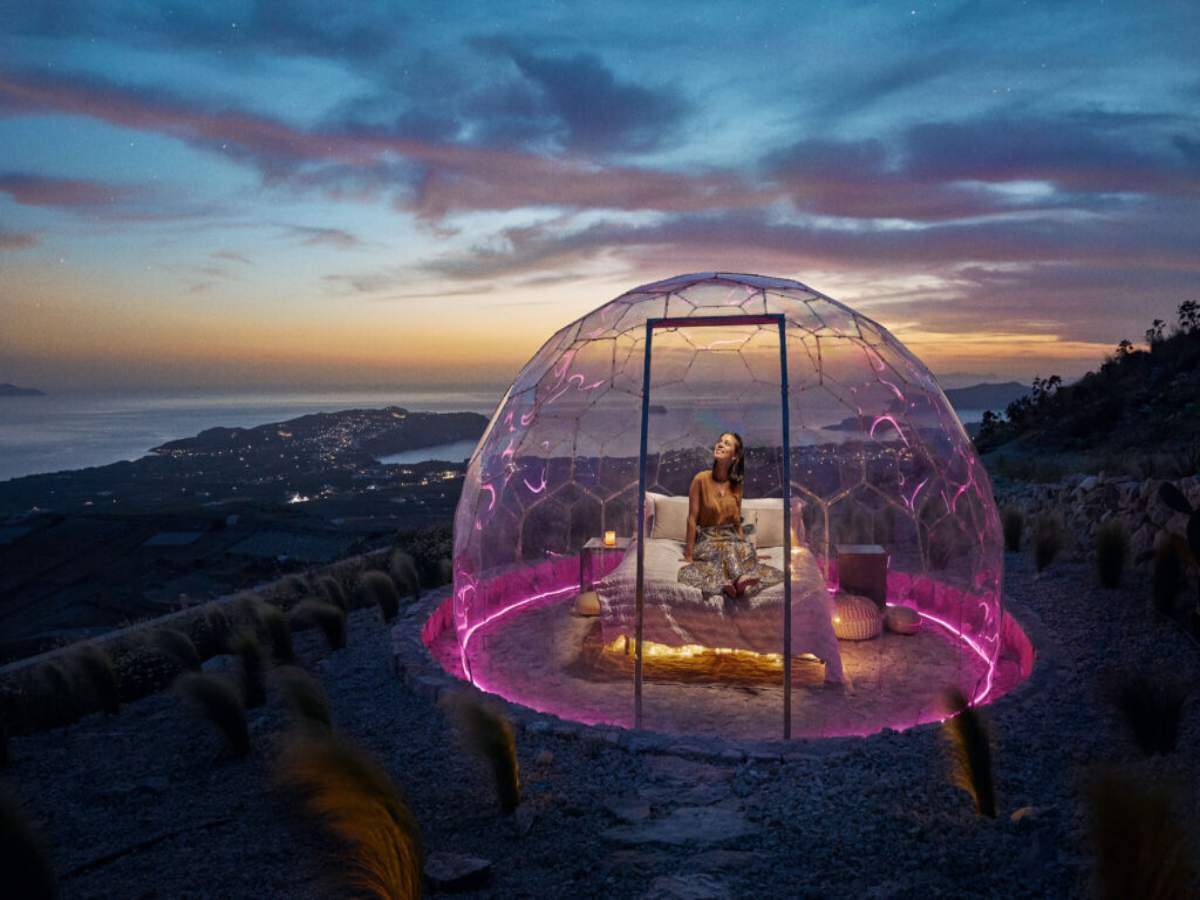 This means now you can experience the sky, its amazing stars, sunsets, and the Aegean Sea. This dome is one of the best experiences to have in your lifetime. It allows you to take in the island's views, watch the sunset, or stargaze while lounging comfortably.
The best part is yet to be revealed, it is open for anyone, not only for the guests who are staying at the Santorini Sky Resort. It is a two-hour experience that is scheduled each day during sunset, to give you just the perfect experience. So it is basically the best place for any special occasion, where you can plan the perfect proposal, birthdays, surprises, photo shoots and much more. This can be a customized experience.
The transparent dome comes with a bed, Bluetooth speakers, and LED lights. You can control the lights as per your mood. This dome can be booked for one night and then you can stargaze.
Price: $120 per couple (INR 8,700)