Sunburn is India's biggest EDM festival which witnesses thousands of people gathering to enjoy performances of hundreds of artists every year. The event has already completed its 11 years and has grown to unimaginable levels. Every year the event has a star-studded lineup including top DJ's from around the world which makes it a paradise for the dance, party, and music lovers.It is truly a fest "for the fans, by the fans, of the fans". This year I attended the fest and here is why I feel everyone must attend it at least once in a lifetime.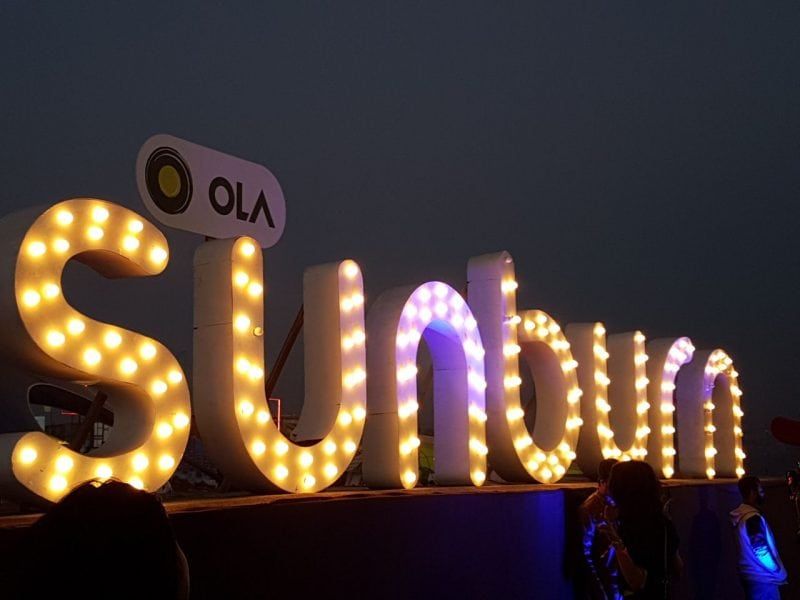 Production scale
You can't believe it until you see it. The sunburn has the best stage productions among the music festivals across the country. You can experience the amazing stage designs, breathtaking SFX, lighting shows lasers, and much more.
At Sunburn festival the party never ends as you can enjoy the after parties too and catch with your favorite headliner too.
  Headliners
The jaw-dropping headliners will surely get you to attend the event. Every year the producers get bigger headliners for the event. From David Guetta to DJ Snake, to now world's no.1 DJ Martin Garrix has performed on the stage of Sunburn. Not only the headliners but, the lineup is also fully star-studded.
 Activities and food

Various food items at Sunburn
There is much more than dance and music. If you get tired of hearing the music or standing in front of the stage, you can enjoy various activities. The activities such as yoga, movie screenings, jugglers, bonfires, golf games and jam sessions and much more at the event. The sunburn takes care of your hunger too, their food lanes with live counters and dining are simply amazing. Guess what, they always have a Ferris wheel also.
Security at any festival is the most important thing and Sunburn organizers take care of it very well. The venue is guarded by hundreds of guards, security cameras, and police force. The cameras keep eyes everywhere as fans are the priority of Sunburn.
 Experience
Sunburn is about the audience and their experience. After a full year of ups and downs, it is the perfect way to enter the New Year with happiness and joy. It is an event where you can relax, enjoy, groove to your favorite tunes and spend time with loved ones. You will forget all your tensions and stress for those four days and they will be the best days of your life. A collection of food, music, dance, drinks, weather, and activities is the perfect start of the New Year. #LiveLoveDance is the mantra.