Rann of Kutch is situated in the Kutch district of Gujarat. It is also the largest district in the country. Bhuj is the administrative headquarters of Kutch. The word Kutch means something which alternatingly becomes wet and dry. Rann of Kutch takes up a large chunk of this district. It is basically a shallow wetland that plunges into water when the monsoon arrives and is dry for the rest of the year.
Rann is a very famous tourist spot. People come here from all around the world to buy its handicrafts. Here people sell beautiful looking embroidery, tie & die (bandhani, bead work, leather work, block painting, pottery, brass bell and much more). It is also known as the White desert where people come to see the splendid marshy salt flats which resembles snow, once the water dries up after the monsoon. Locals say that the salt sand changes its mood with the change in every passing hour of the day. This is because the sand reflects the color of the sky.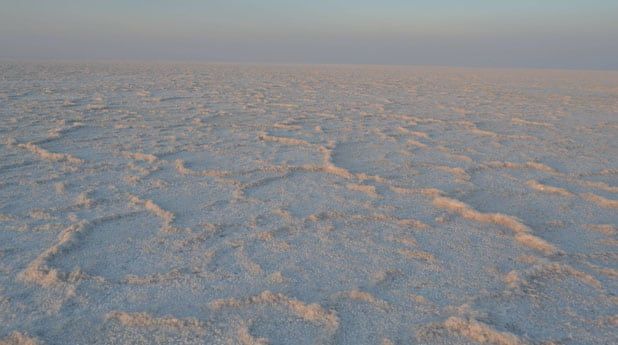 The best time to visit Rann is during the 'RannUtsav'. This usually takes place in between December and March. At this point of time, the entire Gujarat celebrates this festival making it the perfect destination to visit. It is usually held in a small village called Dhordo. It is also called the tent city.
There are a lot of things you can enjoy here. From eating to shopping you can do everything and anything here. If you want to see a jaw dropping view then you should definitely go out for a walk on a full moon night into the desert. The view cannot be described in words. You can also enjoy a fun evening listening and dancing to the Guajarati folk music. Artist perform everywhere in the arena.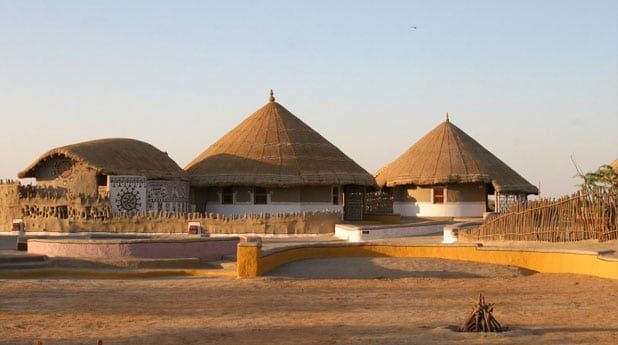 Sightseeing on the back of a camel is a different experience all together. There are different types of rides for children as well. Looking at the beauty from the ground is different from looking at it from up high in the sky. You can take a tour of this mesmerizing landscape on a hot air balloon as well. Taking a walk along the beach is what completes your adventurous trip to Rann. The nearest beach is in Mandvi. A beautiful site where you can just relax.
If you are crazy about shopping, then this is the perfect destination for you. You can get some amazing local items here which display the cultural diversity of this great country.This is also the place where you can eat till you drop. Some local dishes will make you never want to leave.
The nearest airport to Dhordo is Bhuj which is about 85 kms away. Bhujis also the nearest railway station. And the distance between Dhordo and Bhuj is about 80kms. This makes this place easily accessible.
This festival is a must visit if you want to see the rich heritage our country.