On the fourth day of Durga Puja celebrations, Devi Kushmanda is worshiped. She is said to be the creator of universe and in her name 'Ku' stands for little, 'Usma' for warmth and energy, and 'anda' means cosmic energy or universe. This states that it is from her that the universe is made. Goddess Kushmanda presides on the solar system.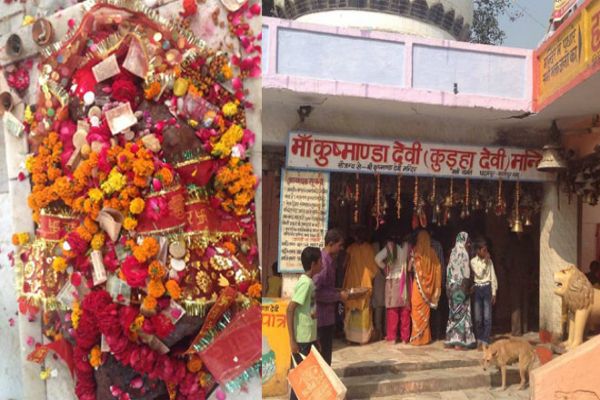 About the idol
Goddess Kushmanda is also called Ashtabhuja as she has eight arms in which she holds weapons like Kamandalu, arrow, lotus, bow, jar of nectar etc. She also carries rosary that gives eight siddhis and nine nidhis. It is said that when there was no universe it was Devi Kushmanda who formed it. She is also named as Adi Shakti.
Significance
It is said that worshiping Goddess Kushmanda even enemies would come to your favor and that all your desires would be fulfilled. She is said to establish harmony in life and rules planet Mercury.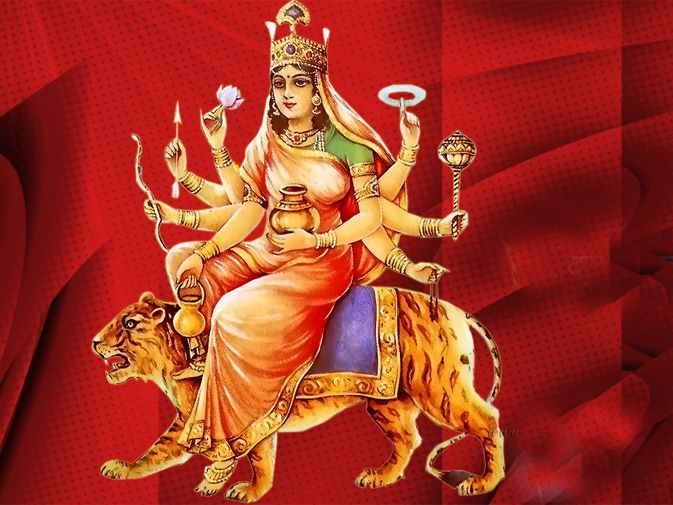 Location
This temple is located in Ghatampur, Kanpur, Uttar Pradesh. The temple is around 40 km away from Kanpur and is around 1000 years old. In the temple the idol of Goddess Kushmanda is placed in a sleeping position. It was built in the 17th century by Ahilya Devi who was a Bengali. The temple is also known as the 'Monkey Temple' because of large numbers of monkeys present around it always.
About the temple
In the Kushmanda Temple in Kanpur there is no priest as only gardener's worship the goddess. It is believed that after Goddess Sati's death, different parts of her body fell at different places on earth including in Ghatampur. There is also a belief that the pond next to the temple never dries irrespective of the weather.