Portugal, is a southern European country located on the Iberian Peninsula. It is the westernmost country of mainland Europe which is bordering Spain towards the North and the Atlantic Ocean towards East. The Ocean plays an important role in influencing Portugal's culture. It has given the country their national dishes like grilled sardines and salt cod; also given it the Algarve's beaches which are a popular tourist destination.
Portugal was a powerful marine kingdom, but today it is a low- key, outgoing and a fantastic seashore, which has millions of people visiting it from different parts of the world. Tourists come here to enjoy the charm of the dreamy beaches, mouthwatering sea food, drinks and fabulous parties. You can also see other beautiful destination here.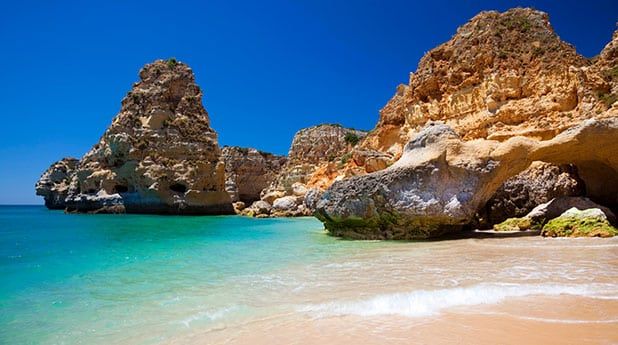 You should start exploring the country by first visiting the capital city of Lisbon. It is the hilly coastal capital which can be explored via its old fashioned funiculars and tramps. When you visit Lisbon, you must visit the beautiful Saint George's Castle. It looks down over the city and is a major landmark. Then you have the Miradouro de Sao Pedro de Alcantara. This is one of the several breathtaking look- out points of the city. From here you can get the perfect view of the St. George's Castle. Other places you can visit are Belem Tower, Padrao dos Descobrimentos, and many more.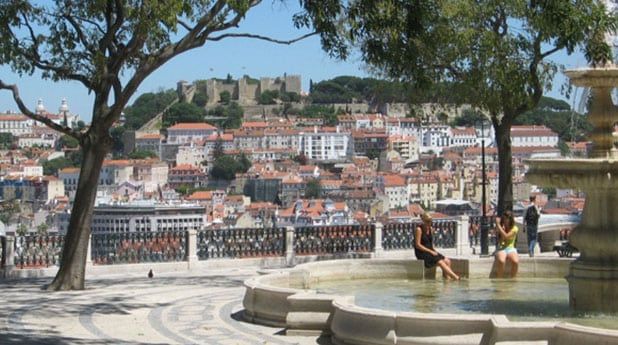 Your next stop should be Porto. This city is popular for its port wine production and stately bridges. Here you have to visit the national monument called the Palacio de Bolsa. It is a neo- classical building which was built way back in 1842. Next is the Church of Sao Francisco. It is the most beautiful and famous gothic style church. Other attractions are Cais da Riberia, Dom Luis Bridge, Porto Cathedral, Funicular dos Guindais, and many more.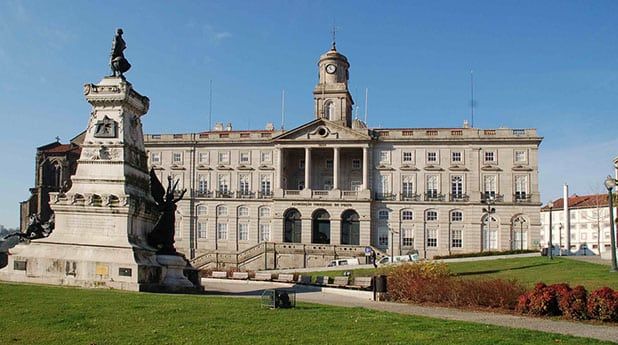 Your trip to Portugal is incomplete without visiting the magnificent Maderia Island. The coastline of this island is made up of sharp cliffs which give a spectacular view over the Atlantic Ocean. You can spend sometime in the capital of Maderia, Funchal. It is a colorful market with amazing architecture and food. You can also witness the street art and some sculptures in Rua de Santa Maria. If you like adventure, then you can take a dive in the Maderia Aquarium. The water has sharks, rays and thousand other fishes. Also in the village of Porto Moniz, there are stunning natural salt water swimming pools.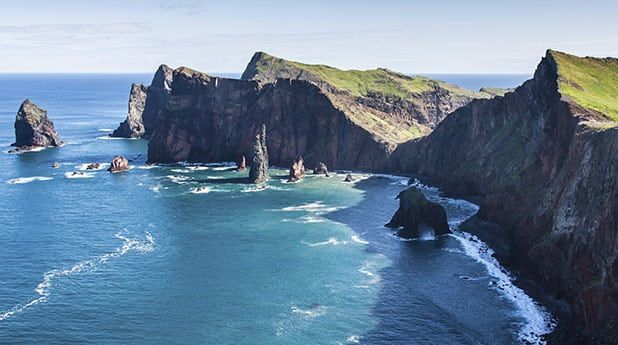 The temperature in Portugal is the warmest as compared to other European countries. Summer and spring here can get sunnier than usual with temperature reaching up to 40°C; winter and autumn are typically windy and rainy with a few sunny days. The temperature falls to 5°C. Some places in Portugal even see snow in winters. The best time to visit this country is during between March- May or September and October.
Portugal also has some of the most authentic seafood dishes. They have yummy food and beautiful restaurants. All this together make Portugal a desired tourist destination.