With the air filling up with the aroma of fruit cake and the markets flooding with Christmas trees, bells, stars and Santa costume Christmas are coming super soon! Christmas is a much-awaited celebration of the year. Here we have the places you can spend your Christmas while enjoying this festival.
Puducherry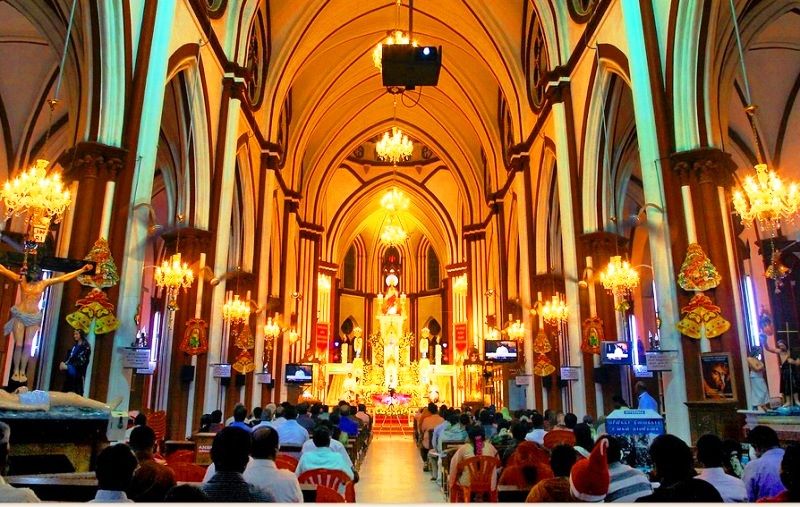 Puducherry has a large Roman Catholic population and this place has its own way of celebrating this joyous festival. Every street is lit with beautiful magical lights making it look breathtaking. The Cathedral of Our Lady of the Immaculate Conception, the Church of Our Lady of Lourdes, etc are a must visit as are decorated beautifully. Puducherry has many gothic churches and serene beaches to make your Christmas the best one. You can also enjoy attending traditional turkey dinner, be going to the church, or be doing some beach hopping etc.
Goa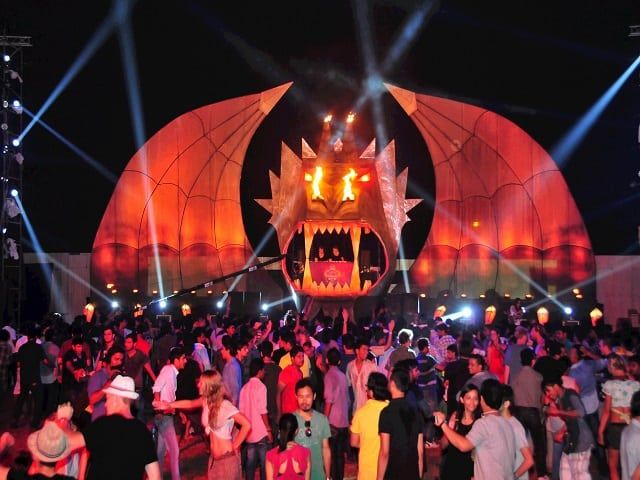 Goa is a state that celebrates all festivals. When it comes to Christmas it is the number one choice because an influx of foreign tourists comes here to spend their Christmas holidays making the town look cheery! This party capital of India becomes lively with decoration of flowers and lights and many restaurants serve traditional Christmas dinners and lunches. Parties to commemorate the festival are organized at beaches like Anjuna, Mapusa and Candolim etc.
Kerala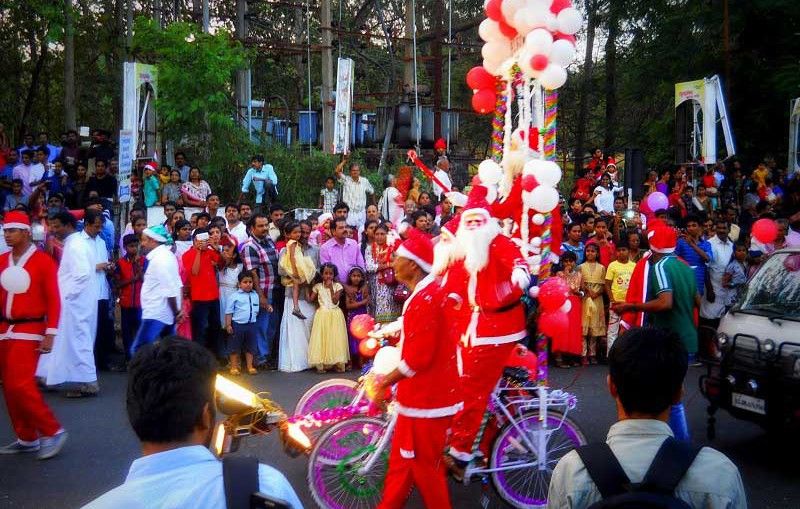 Walking through the streets of Kerala you get fairy tales kind feel with its decorations on Christmas the state woos all! The churches are opened all night and restaurants offer great discounts on various cuisines too. Kerala has gorgeous beaches, backwaters and its beaches along with a great shopping experience. Being in Kerala you can celebrate your Christmas at Trivandrum, Kochi, Kovalam and Munnar.
Mumbai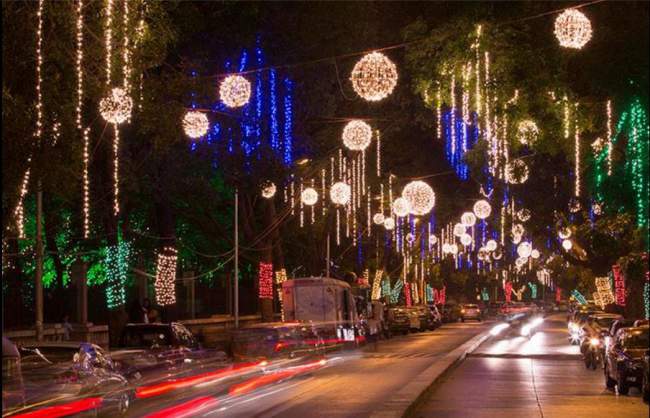 Mumbai is yet another place where you can feel the best of Christmas. With bakeries offering their best desserts and cakes to malls decorated with bells, stars and Christmas trees. December from its starting gives you a wonderful Christmas feel. You can find Churches decorated beautifully to welcome Jesus and the famous ones you can visit are Mount Mary's Basilica, Bandra; Saint Andrew's Church, etc. You can also attend various festivals and parties to enjoy your whole night of Christmas.
Kolkata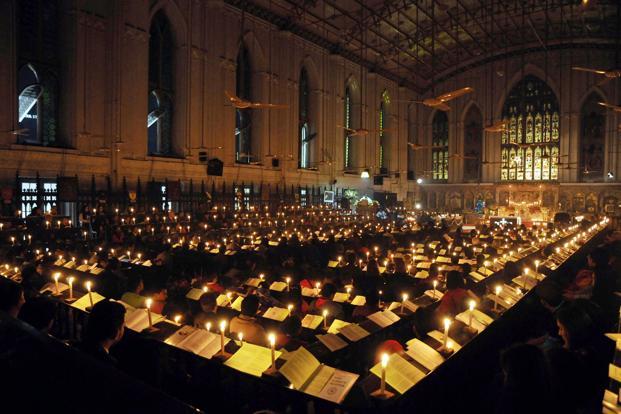 The City of Joy becomes livelier when it comes to the Christmas season. For making your Christmas an extravagant visit the Palk Street where you find people of different religions offering prayers and singing carols. In Kolkata, you also get heavy discounts on various things and great music shows, light and sound exhibition, and the midnight mass at St Paul's Cathedral make this place a must visit