For people around North India, breakfast is an important meal. And Delhi is a city that has a big appetite. This city never falls tired of eating, from street food to stalls and lavish fine-dine, Delhi has everything to offer. However, some places serve just delicious Indian breakfast and are popular throughout the city. From paranthas to bedmi poori and chole bhature, you can relish these mouthwatering dishes. Here is the list of popular spots to make your morning great with delicious Indian breakfast in Delhi
• Sita Ram Diwan Chand
Chole Bhature and Sita Ram Diwan Chand come hand in hand. If you love chole bhature you must try them from this shop tucked in lanes of Paharganj. They serve crispy bhatura with spicy and tasteful chole.
• Jung Bhadur Kachori wala
Kachori and aloo ki sabji is a famous Indian breakfast. Jung Bahadur Kachori wala serves delicious moong daal filled kachoris served with potato gravy topped with green chilli, onion and coriander.
• Kulcha junction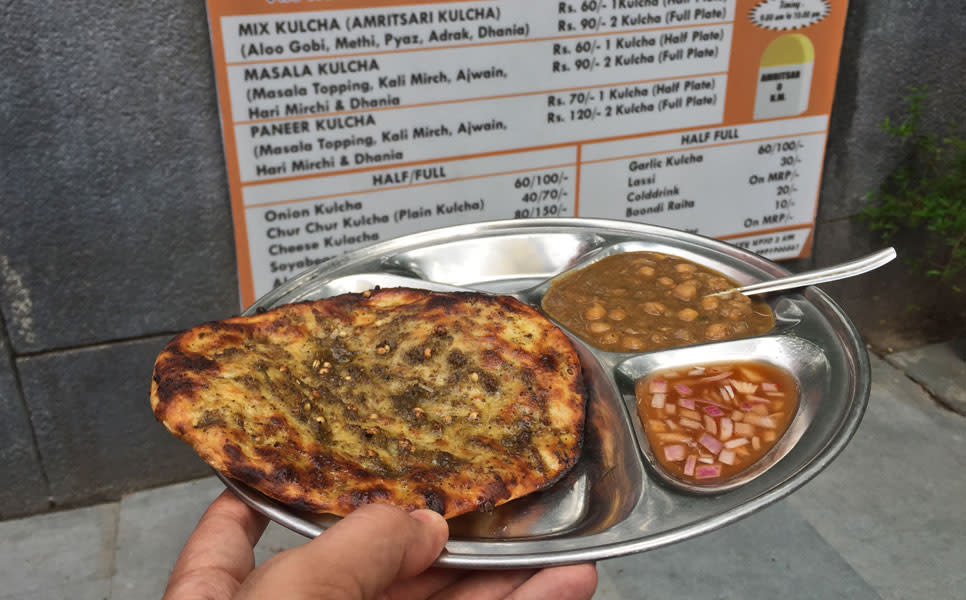 Kulcha junction situated behing Gurdwara Bangla Sahib served tasty kulchas that are crispy on the outside and light on inside. They are served with butter and chole and chutney. If you wish you have a heavy and proper Amristari kulcha, head to this place.
• Shyam Sweets
Located in busy lanes of Delhi 6 Shyam sweets is famous for its mouthwatering breakfast options. The shop offers delicious bedmi poori, kachori, bread pakora and much more.
• Chache Di Hatti
People wait outside the shop in lines for these lip-smacking chole bhature from Chache Di Hatti. They serve two varieties Aloo wale chole bhature and saade chole bhature. The dish is served with onion rings, green chilli, tangy green chutney and also masala.
• Sanjay chur chur naan
Visit this place to relish a yummy plate of heavily stuffed chur chur naan with a glass of lassi. The naans are served with dal makhni, choley, and raita. It is famous for its taste and different variety of naan.