I wonder if some of you might not know of it. You have come across many temples of Lord Ganesha, Goddess Durga and most common is hanuman ji temple. Now there is a new one, VISA Temple. Few years ago, a village called Chilkur near Hyderabad became a pilgrimage as it hosts a temple where aspiring Visa seekers offer their prayers before few days of Visa interview.
Here people practice normal rituals like other temples and make a vow before leaving. If their interview gets successful, they come back to temple and finish the vow which is making 108 rounds of temple.
To your surprise, this is the most crowded temple you'll ever come across these days. This temple gained immense popularity when two software experts got visa after praying here. Lord Balaji of this temple is nicknamed as visa God.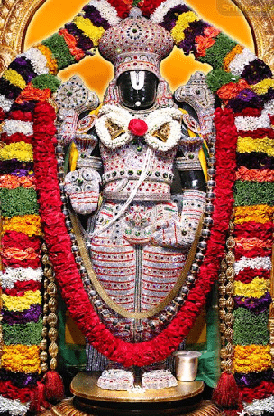 Chilkur is situated around 25 Km away from Hyderabad and looks like any other Indian village of today. It is located in the picturesque bank of Osman Sagar Lake. The style and architecture evidences that this temple was constructed at least half millennium ago, built during the year of Akkana and Madana. The best part about this temple which makes it more unique is there is no entry fee required here unlike other temples. Fee is charged only when people want to make those 108 rounds after fulfillment of their desire.
I don't know if this rumor is true or not but people who have experienced it marked it as a must go temple. I think we all should give a shot to this place. What say?  After all its equally interesting watching hundreds of young people offering prayers in the era of Honey Singh.
*Image Source: Images are taken from popular websites.