Planning a vacation to Mount Everest
Learning the name of the tallest mountain peak from general knowledge books in childhood was one thing, but exploring it as a tourist destination is a different experience altogether. Yes, we're talking about Mount Everest !
Towering at a height of 8850 m above sea level, Mount Everest is Earth's highest mountain. However, it wasn't until 1852 that Radhanath Sikhdar discovered that Mount Everest was actually the highest point on the earth, a discovery which was further confirmed in 1865. The mountain peak has is locally referred to as Sagarmatha, which translates into 'goddess of the sky'.
In order to access Mount Everest from the Nepalese region, Khumbu ought to be your base camp. So the best option for tourists is to first take a flight to Kathmandu. From Kathmandu, fly to Lukla, from where Khumbu isn't far.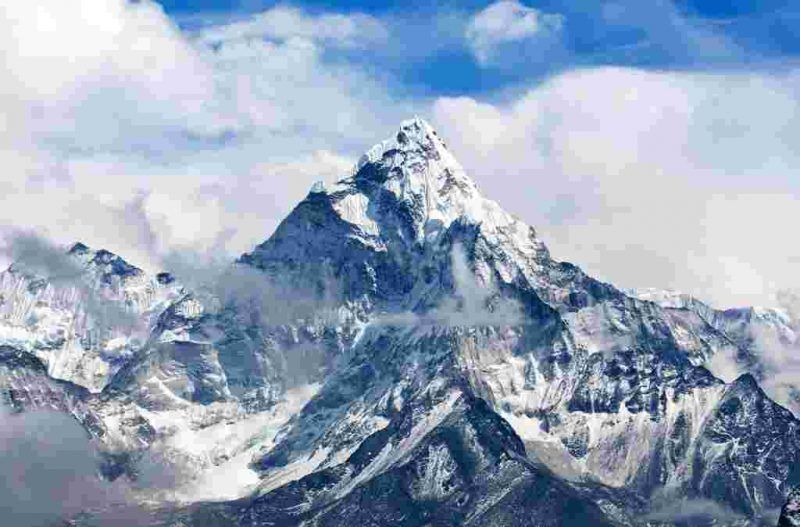 As far as the best or ideal time to visit Mount Everest is concerned, as per travel enthusiasts,the beginning of March to mid May and from the beginning of September to mid November are the best months to visit. April and early May is another excellent period to visit as one can see the lush flora and fauna blooming in the landscape. Peak summers and winters are best avoided. This is because summers tend to get wet with the peaks often getting lost in the clouds. The winters are harsh and chilly, also blocking the travel routes.
When planning a vacation to Mount Everest, be prepared to have an adventurous trip. Also, take some necessary precautions beforehand. Ensure that you wear a good pair of shoes all along. Keep hiking boots if you intend to hike. Keep energy bars or chocolate handy for instant energy boost. Carry a handy first aid kit with bandaids and an oxygen mask in particular. Also, ensure that you keep sipping water to keep yourself hydrated.
The names of Edmund Hilary and Tenzing Norway has gone down the pages of history for their magnificient feat of being the first climbers of Mount Everest. Numerous years down the line, the charm of climbing Mount Everest continues to enthrall people.
Since the international border between China and Nepal runs across the precise summit point of Mount Everest, tourists have the option of exploring the mountain from both the Chinese and Nepalese side. However, tourists should take note of the fact that climbing Everest is a strictly regulated activity. In fact, both countries issue permits for the same. Fully guided trips and packages to Mount Everest are also available.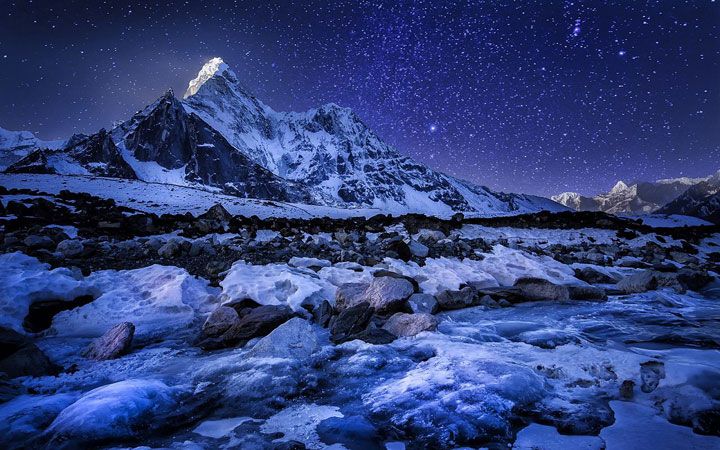 The Mount Everest region, apart from the mountain itself has other interesting attractions to offer too. These are:
• Since it is not possible for everyone to climb Mount Everest, book a seat on "Everest Experience" flight which will take you over the Himalayas and Mt. Everest, providing you with a view from on top of the world.
• Rongbuk Monastery is another important attraction of this area.
• Visit Shigatse valley at the base of Mt. Everest in order to experience ancient ruins and colorful markets.
For the chilly weather, glorious mountain peaks, picturesque shots and the simplicity of Nepalese culture, planning a vacation to Mount Everest will provide you with a complete and wholesome experience!