North-eastern India has diverse culture and traditions along with unique and delicious cuisines. Among all the states offering flavorful regional cuisines, one of the seven sisters Mizoram has a large variety of delicious delicacies. Food in Mizoram is cooked with simple methods and fresh herbs. Making it the best combination of healthy and tasty food. The has a Chinese and north Indian influence. What makes Mizo food irresistible is the traditional style of serving on banana leaves. Check out 5 must-try Mizo dishes:
Bai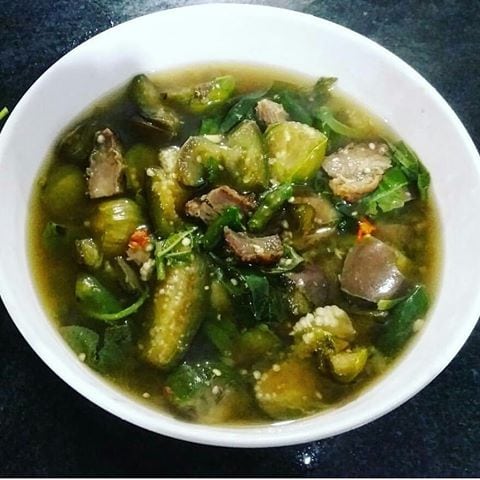 Bai is a popular Mizo dish which is made of steamed vegetables along with pork, spinach, bamboo shoot and spiced with local herbs. This dish is mostly prepared with pork sauce, but for vegetarians, it can be cooked with butter also. It is easily available in the capital of Mizoram- Aizawl.
Koat Pitha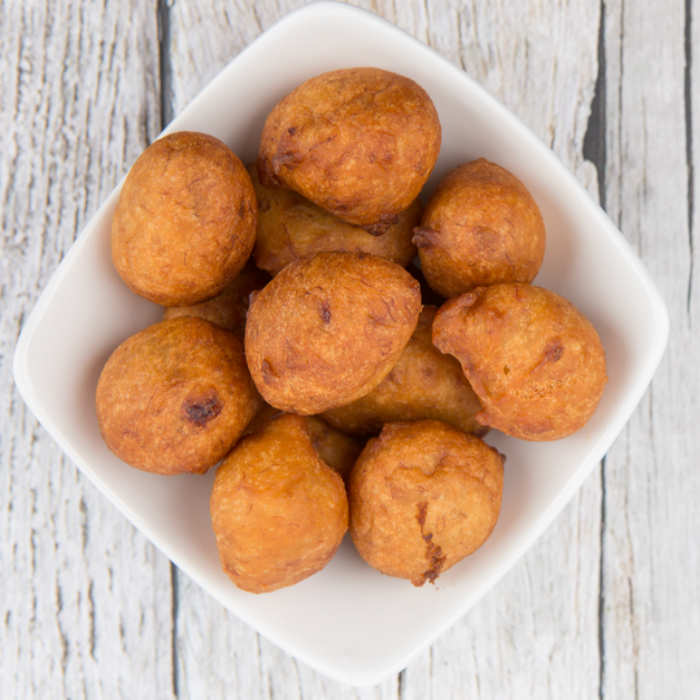 They are deep fried fritters of rice flour, jaggery, and banana. It has crispy outer layer and soft inner layer, the dish makes a delicious dessert and is enjoyed during special occasions in the state. Some people add fish to it considering it as a staple food. Koat pitha is the best to have with Mizo tea.
Misa Mach poora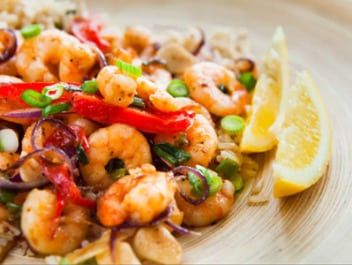 It is grilled shrimp dish and is perfect for you if you are a shrimp lover. Misa mach pora is cooked with shrimps, onions, peppercorns, coriander powder, and pepper powder in mustard oil and a dash of lemon is added to it to give it a tangy taste.
Sanpiau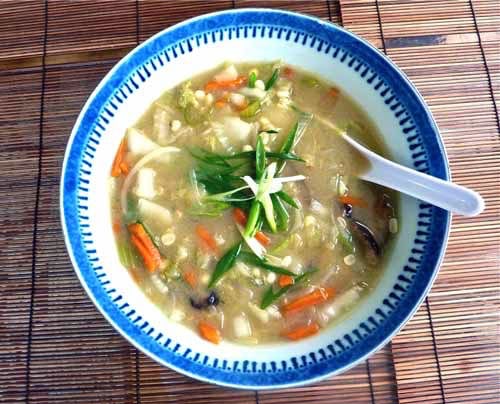 If you are a street food lover then you cannot miss this popular street food of Mizoram. It is prepared with rice porridge and is garnished with fresh coriander paste, black pepper, spring onion, fish sauce and finely powdered rice.
 Bamboo shoot fry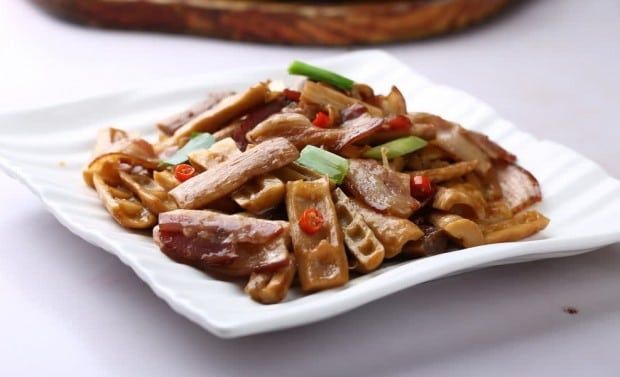 We all know food in North-Eastern India is prepared with adamant use of bamboo. It is a light vegetarian snack that is very popular in Mizoram and is made with fried bamboo tossed with herbs and spices. Sometimes mushrooms and other vegetables are also added to it.
Apart from being the state of stunning mountains, Mizoram is surely a place for people who are open to new tastes. So if you are a foodie person, pack your bags head to Mizoram for great food.