Mirza Ghalib was born in Agra to Mirza Abdullah Beg in December 1797. He was a famous Urdu and Persian poet. The haveli was given to Ghalib by an Hakim who loved his art and after his death, it was auctioned by the government and went in many hands thereafter. A portion of this haveli was finally acquired by Delhi government in 1999 and was reformed to what it looks in present and now the heritage comes under the aegis of Archaeological Survey of India. The LG of Delhi inaugurated the haveli turned museum on 27th December 2000, the birth anniversary of MIrza Ghalib. Before December 1999 the haveli was used as shops but later was made a museum by the government.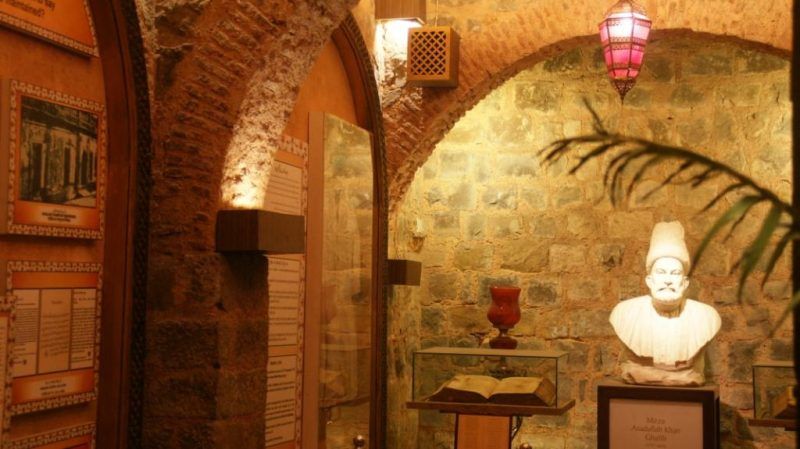 The Haveli is built in the traditional Mughal style and Ghalib lived in the haveli from 1865 to 1869. It displays monuments and objects of that time and you enter the haveli to find a huge portrait of Ghalib's couplets written in his own handwriting hung on the wall. Apart from it, you find Ghalib's letters, handwritten books, utensils, Ghalib's portrait with a hookah and many more things in the haveli that would take you back in the history and remind of its time.The walls of the haveli carry charts written about Ghalib's favorite dishes like "Taley hue Kabab, Bhuna Gosht etc" and his favorite activities like "patangbaazi and Chausar". Ghalib's life was said to be hard as all his 7 children died in infancy, the sorrow of which can be read in his writings. Mirza Ghalib Haveli is the witness of bloodshed happened in the revolt of 1857 and stands with many memories of the ancient time.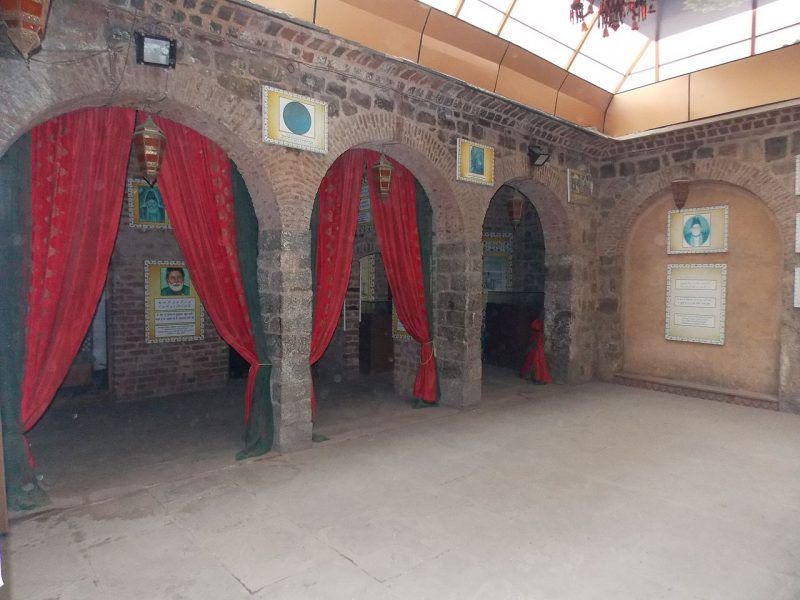 You would be mesmerized to see wooden gateway entrance, the Mughal Lakhori bricks, sandstone floors and chhajjas in the courtyard. It consisted of arched corridors on three sides surrounded by an open courtyard. The haveli is located in Gali Qasim Jaan in Ballimaran, Delhi and has portraits of his fellows namely Abu Zafar, Ustaad Zauq and Momin. To reach the place you need to take the nearest metro station that is Chawri Bazaar. It can be visited between 9 to 5 pm and is closed on Mondays so make sure not visiting the place on Monday.The haveli is situated in the lanes of Chandni Chowk and has many other historic and picturesque places to visit near it namelyJama Masjid, Chandni Chowk, Salimgarh Fort, Kashmiri Gate, St. James Church etc. It can be visited with a mind to cover all these historic places as well.