The opposite of the penis museum, Vagina Museum just opened in London after the campaign raised almost £50,000 ($65,000) from supporters across the globe. The goal of the museum is to end stigma, to highlight cervical health, and to promote feminist and trans-inclusive rights.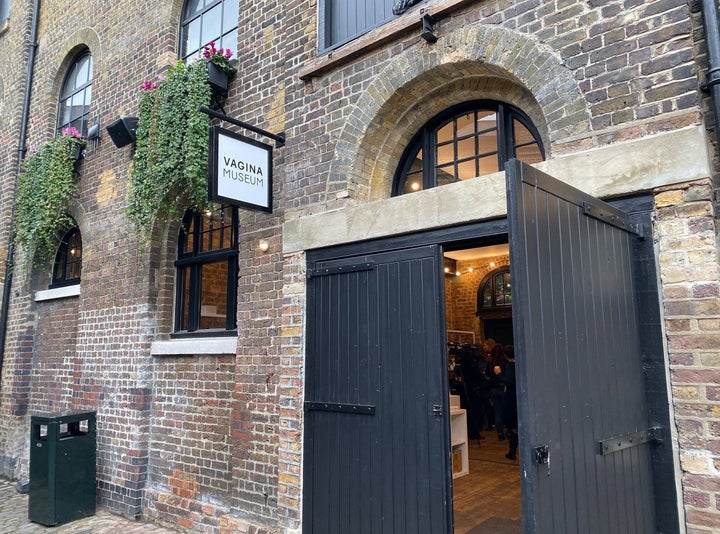 It is located in tiny p premises in London's famous Camden's Stables Market look, from the outside it looks like a small café. The only identity is the black and white sign above the black stable door.
Inside half of the space is given to the gift shop and half is the exhibition. There are the usual books, gift cards, stickers, and badges, as well as a small but intriguing selection of vagina-themed jewelry.
Its first exhibition is Muff Busters: Vagina Myths and How to Fight them, and comprises rows of colored boards declaring myths alongside their corresponding fact.
The Vagina Museum's main motive is driven by social justice and public health initiatives.
The museum has a tampon sculpture covered in red glitter a "glamping" as curator Sarah Creed calls it, is the exhibit's focal point, alongside a set of perky perspex sheets that dissect each aspect of the female genitals.
The exhibition also shows a mind-blowing collection of grim products designed to give women "better" nethers.
One cabinet displays a bar of Virginity Soap – which promises to "tighten and cleanse the intimate feminine area.
Vagina Museum director Florence Schechter says she set the museum up after realizing there was no equivalent of the penis museum in Iceland
The founder of the museum wanted to stigmatize the word itself. "Saying 'vagina' should be like saying 'nose' or 'eyes' or 'mouth,'" says Creed. "It's just another part of the body."