Kerala, a favorite destination for nature lovers with abundance of spice plantation, native wildlife, mountain ranges with tea and coffee empire, has now got an extra piece of cheese to offer tourists and adventure lovers. The most awaited Jatayu Nature Park being set up along M.C. Road at Chadayamangalam, the place where mythological bird Jatayu was said to be fallen from the sky after his fight from Ravana, King of Lanka, will be opened for the public in January. The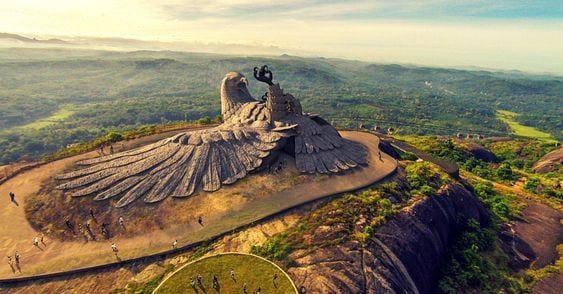 The park, situated in 65 acres, is the first tourism scheme in public-private partnership (PPP) under the Build-Operate-Transfer (BOT) model in the state. The park houses the world's largest bird sculpture: 200 feet long, 150 feet broad, 70 feet tall and with 15,000 sq ft of floor area. A 6D theatre, an adventure zone, a digital museum, a Siddha and an Ayurvedic cave resort are other attractions awaiting visitors in the New Year. The park is also installed with a cable car. The park is being set up with an investment of INR 100 crore in the first segment of the project on a leased land from the State government. The adventure zone is consists of more than 20 games with paint ball, archery, laser tag, rifle shooting, bouldering, rock climbing and rappelling.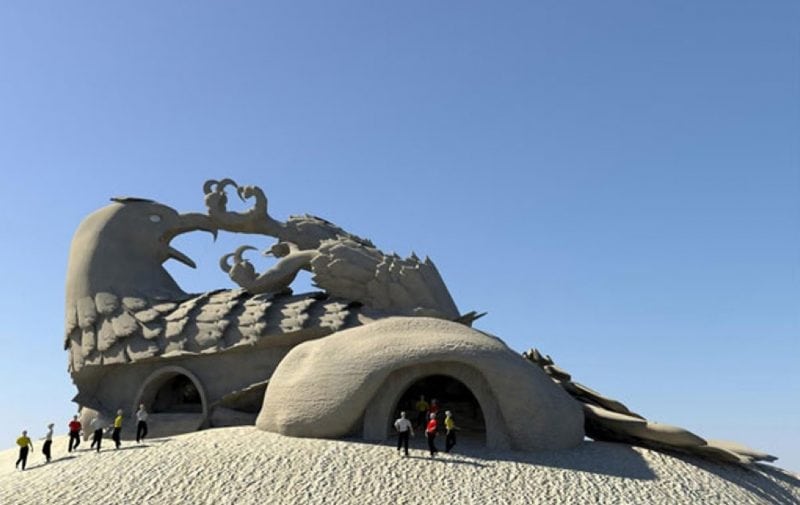 The Jatayu sculpture is developed by Film-maker Rajiv Anchal. He is also the chairman of Jatayupara Tourism Pvt. Ltd. In an interaction with media, he said that, "the park would set a new milestone and will elevate the experience of travelers to Kerala."
Besides, the best thing about the park is that it will support local population and shall commence projects such as rainwater harvesting and renewable energy.
History
According to Legends, in Indian holy book, Ramayana, Jatayu is a vulture who tried to rescue Seeta (Wife of Lord Ram) from abduction by Ravana (King of Lanka). As the Jatayu was very old, it was easy to get a take on him for Ravana. Within minutes, he cut off his feathers. It is believed that, in his last moments he told Lord Ram about the fight and that Ravana has taken his better half to the South.