The bachelor parties or bachelorettes have received a certain makeover down the years! Bachelorette parties have gone from a simple party to celebrate your last days of being single to a full-blown weekend trip full of Pool parties, spas, and a mixture of incredible food and breathtaking views. From just drinking and partying, youngsters have moved a long way to plan trips to exotic destinations within the country, turning them into a peaceful vacation with their girlfriends. Today, bachelorette parties are more intense than ever and full of photo opportunities.
If you're searching for a less rowdy party that's more about recharging your batteries and feeding your Instagram with heart-stopping views, we have listed down some beautiful places you can take your squad for a wondrous hens/bachelor party ever!
1. The Rain by Vista Rooms (Kerala)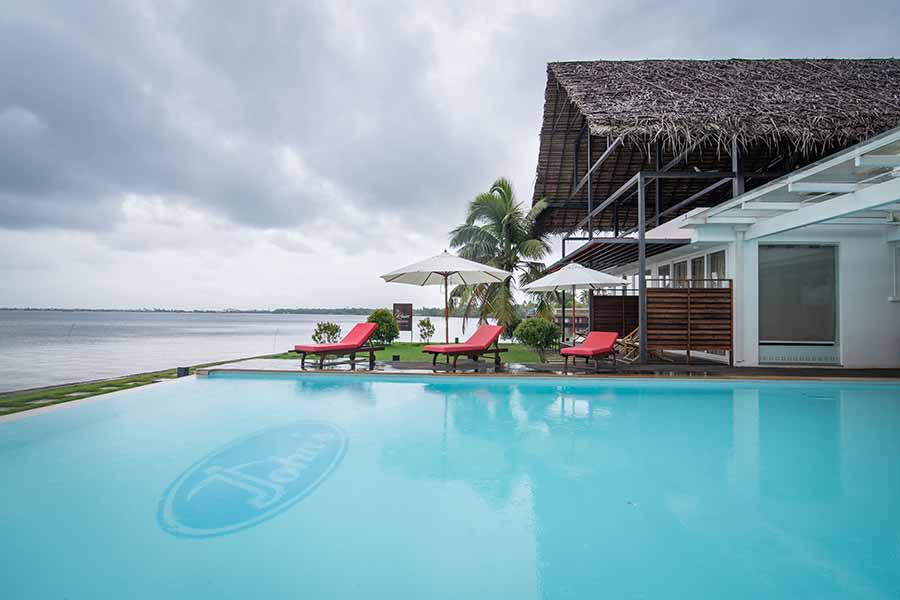 This luxurious villa echoes the beauty of the stunning state of Kerala and is named 'The Rain' since the monsoon is one of the most popular seasons to visit this land. The modern interiors are combined with thatched roofs that give you a true sense of the land. The infinity pool offers a magnificent view of the Arabian Sea. You can even enjoy Kerala's famous Ayurvedic spa and massage services with your girlfriends. And above all, it's beautiful and elegant ambiance is something one can't stop raving about. So, planning a bachelorette? Visit this surreal luxury villa.
2. Fazlani Natures Nest (Maharashtra)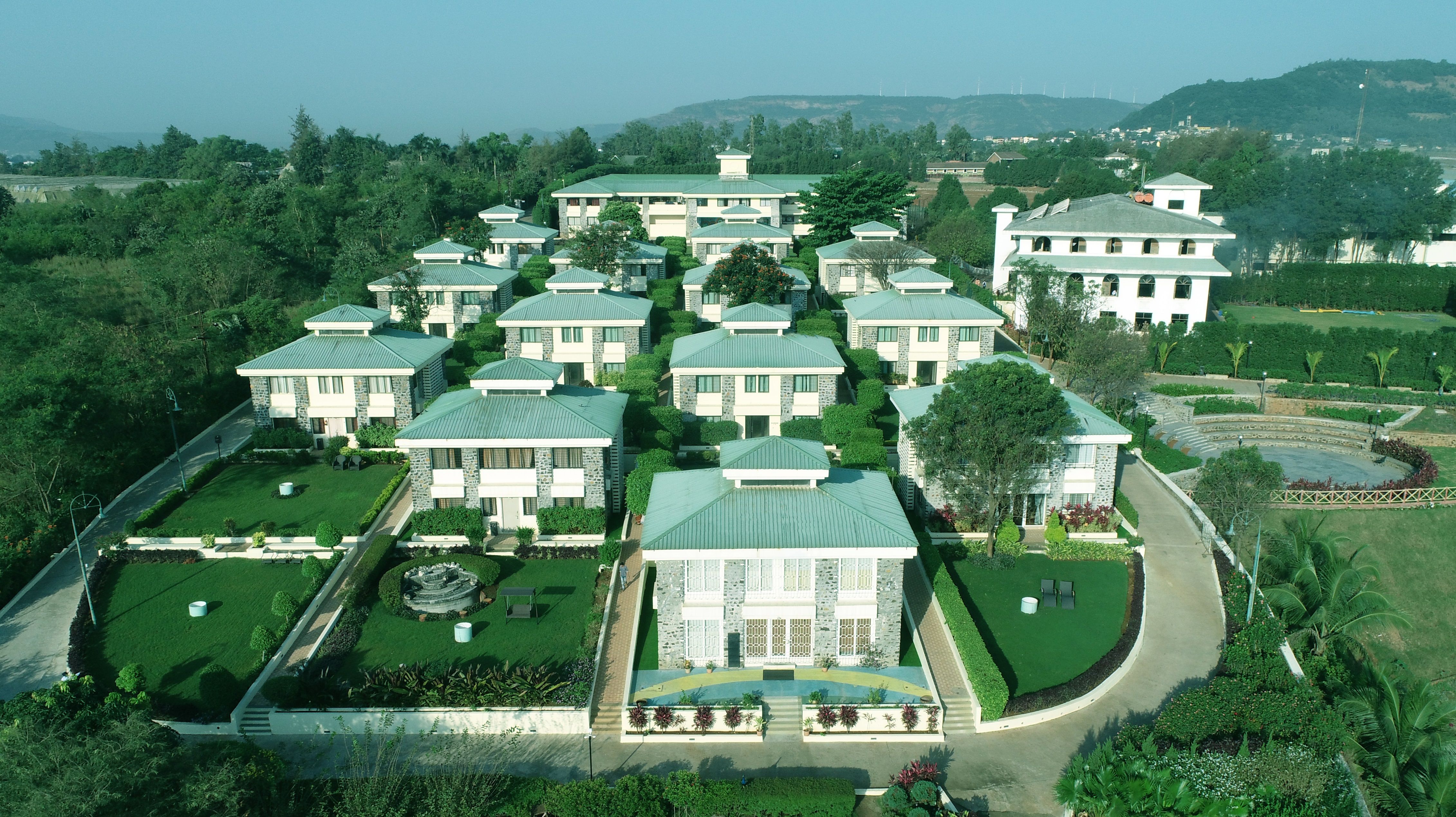 Can't go abroad but want the same feeling in your own country? Then What's better than Fazlani! Nestled within a verdant expanse of lush greens overlooking the azure waters of the Mawal taluka, in Takwe, Maharashtra and strategically located between Mumbai & Pune, Fazlani's Natures Nest is an abode where nature truly comes home. From lush valleys and breathtaking lake views to adventure sports and fun activities, there is something for everyone to explore and experience in this natural paradise.
3. Jungalow by Vista Rooms (Rajasthan)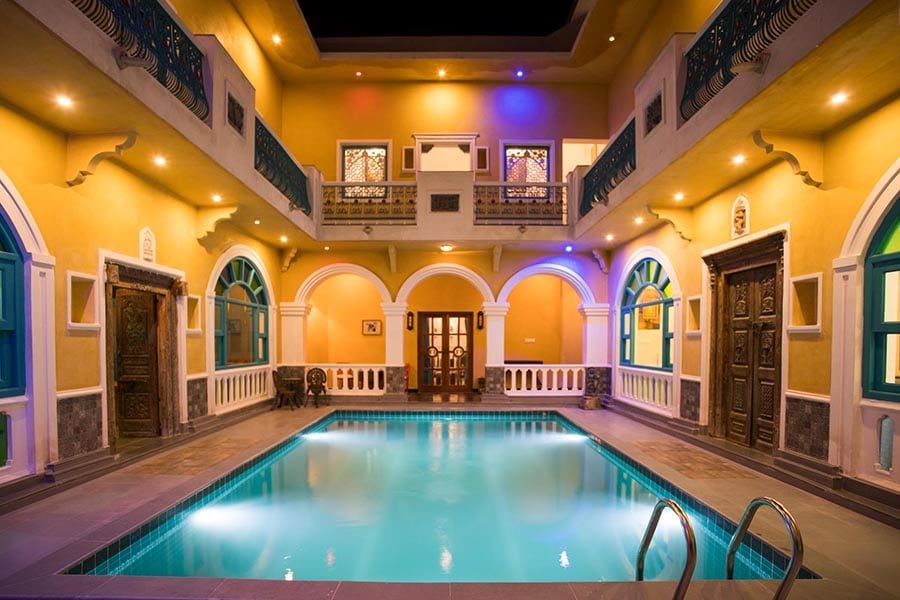 Though Rajasthan is rarely considered a solo destination, but this time it will! With uninterrupted views of the Aravalli Hills, The Jungalow is located in a tranquil, green location in Sisarma Village. This palace-like retreat is surrounded by dense forests and orchards. Persian-style interiors, spacious bedrooms, lavish furnishing and plenty of heritage décor welcome you to this luxurious sanctuary. What's a better way than celebrate your best friend's bachelorette under open skies, at your private pool, or enjoy a drink outdoors as the sun sets over the hills.
4. NayoNash by Vista Rooms (Lonavala)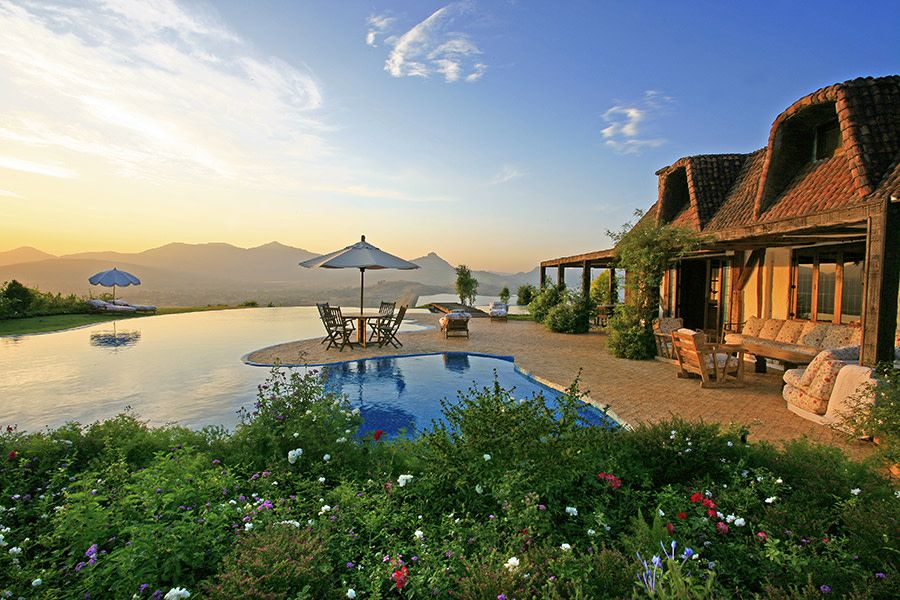 Situated in the hills, NayoNash is a wood-finished luxurious retreat. This stunning property was inspired by artist Thomas Kinkade's painting of a cottage near a pond. Here, a serene outdoor swimming pool replaces the pond. The property consists of 3 units, one for guests to stay in, one near the pool and another that offers a fitness center and games room. With a jacuzzi, spa services, and plentiful comforts, this is an ideal sanctuary. So what's better than discovering nature's paradise at NayoNash.
5. Villa Kinara by Vista Room (North Goa)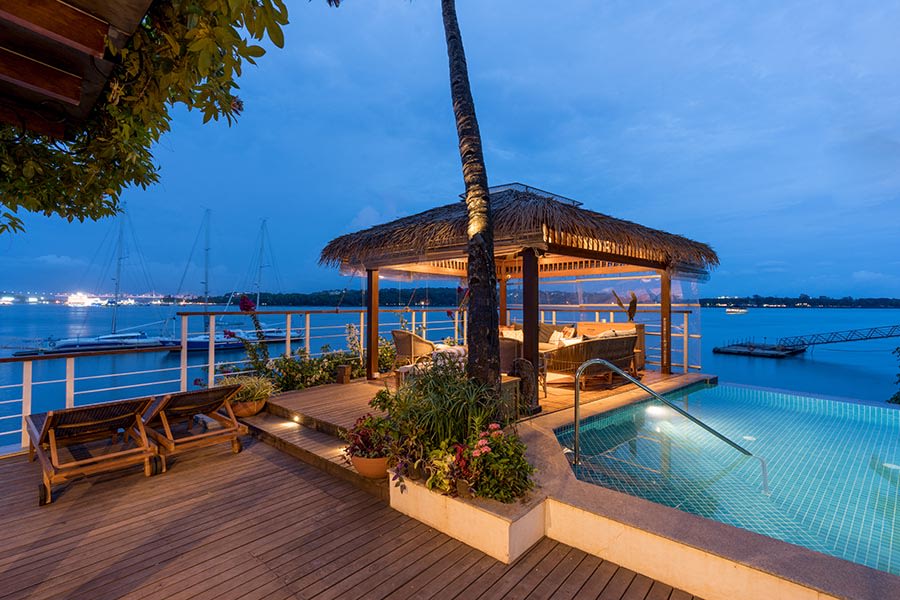 When thinking of the bachelorette party destination, Goa comes to the mind first! Situated in the sleepy village of Reis Magos in Bardez, Villa Kinara promises an idyllic holiday. Aptly named, the retreat offers spectacular views of a river as chirping birds form a background score. In true-Goa style, the modern interiors of the villa are combined with a shack-like exterior, making this sanctuary ideal for guests looking to soak up some sun, go to a beach, rest on cabana chairs and unwind at their private infinity pool. So wait no more, and give your best bud the best memories of her life!
6. Forest Edge by Vista Rooms (Kasauli)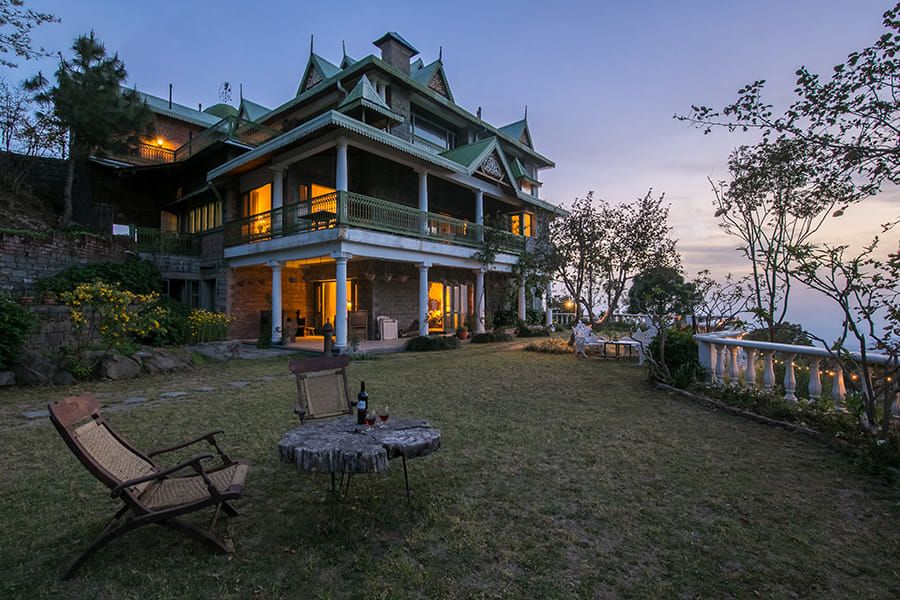 Dotted with dense, timbered woods, Kasauli is perched in the Solan district in the charming state of Himachal Pradesh. Kasauli is famed for its picture-perfect surroundings and magnificent Victorian mansions. One such Victorian-inspired mansion is Meadow on the Ridge, a mere 20 minutes away from the town center of Kasauli. The grounds are divided into 3 structures – the main 2-bedroom villa, a 3 BHK cottage, and another 1 BHK cottage. Get transported back in time at this charming Victorian-era bungalow, surrounded by snow-covered mountains, lush greenery, gurgling torrents and alpine meadows that enhance the unspoiled exquisiteness of the hill station.