Whenever you visit Goa next time do not forget to take a tour to the legendary Paul John distillery in South Goa. In the remote village of Cuncolim, this distillery and India's only Visitor Centre will let you have a whiskey filled afternoon of learning and discovering everything that goes into that bottle of premium Indian malt whiskey.
Open Google maps to guide you to the Paul John Visitor Centre. Once you reach you cannot miss this building. It is a mango yellow façade, the artwork will remind you of Mario Miranda and all the antique furniture collected from Goan homes gives it a charm. The distillery is huge and industrial having unique pot stills, the warehouse is woody and rustic with tall towers holding about 4,000 plus oak barrels.
Throughout the various stages of the tour, you will be greeted with aromas, which will make this visit a beautiful experience.
About the tour:
The tour starts with a short film that prepares you for Paul John's journey into the finest single malts, the tour gets better from here. An expert will be explaining what qualifies as pure whiskey to what differentiates a single malt from a blended scotch. You will also get to know some unexpected facts. For example, some people learned that what we drink whisky back at home, is not even whisky, it is flavored rum.
After this introduction, the walkthrough will begin. Starting from what barley is used to the milling process, distillation and storing, you will witness everything. At one point you will be standing where whisky is made. Then you will get to know how it is imported in white oak barrels that make it warm, gives it woody flavor and golden brown color. It will be a sight to look for.
After learning all the science behind whisky making, you will finally get to taste some of Paul John's unique collection. If you're a true connoisseur, you'll love the tour and tasting of family expressions where you get to try 5 variants: Brilliance, Edited, Bold, Peated and Select Casks Classic. This tasting session cost around INR 1000.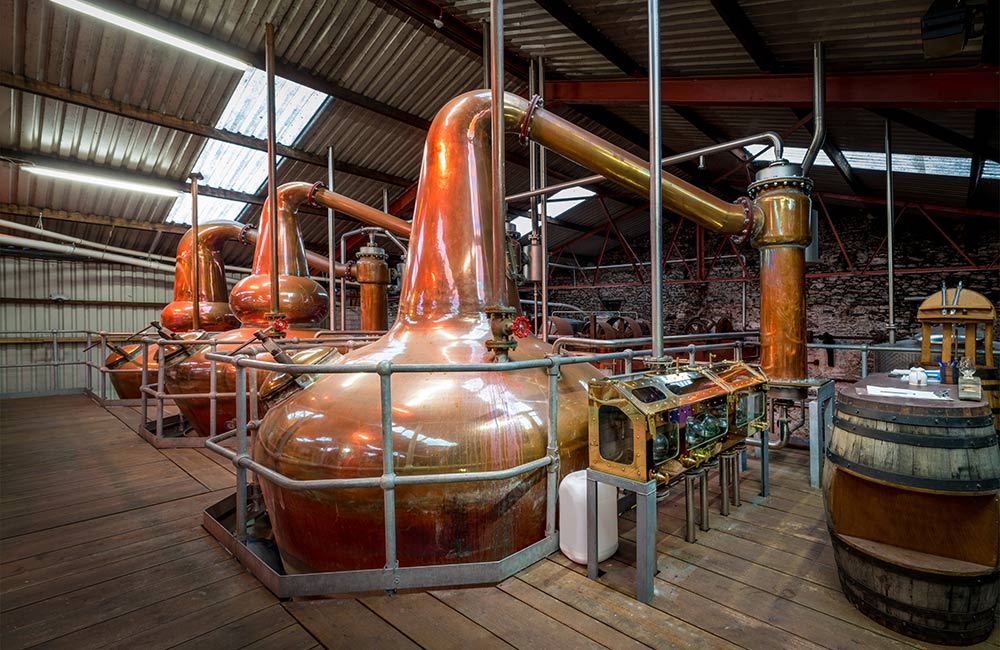 For those who only want to see how single malt is made the tour is only INR 350. You also have the option to take three expressions for INR 650. This is a deal, right?
As per sources, the center will soon have your all-time favorite single malts to its collection. And there is also a café underway.
It is open Monday-Saturday between 11 am and 4 pm.