Many times we crave for varieties and we do not want a regular dinner or lunch. Along with it we also want a pocket friendly place to have an all new experience with delicious taste. Here we have some Buffet system restaurants to end your craving and what is more interesting is that they are less expensive too. Here we have some in budget buffet system restaurants in Delhi to make your parties and hangouts more amazing.
Gulati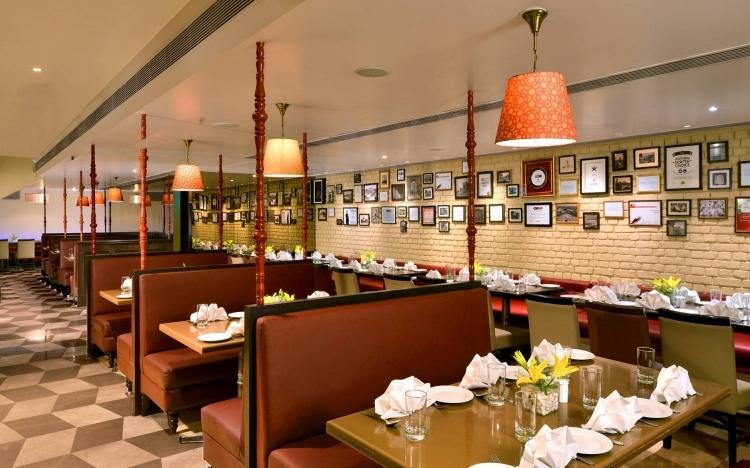 This restaurant is where you would be served with some of the best kebabs, Mughlai dishes and North Indian cuisine. You need to travel to 6, Pandara Road Market to reach to this restaurant. You are charged Rs. 750 per person at this restaurant.
Barbeque Nation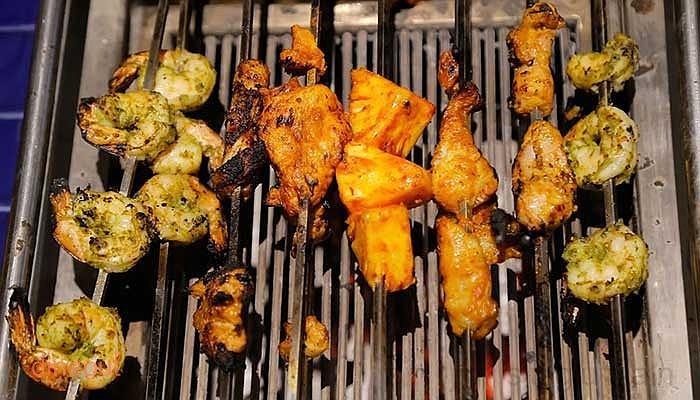 This is again the best to opt for when looking for buffet restaurants. You are served with innumerable vegetarian and non-vegetarian dishes and it would make you go gaga for its taste. You can always find office colleagues on their lunch and dinners here. The most loved are the starters they serve and you need to reach to 2nd Floor, Munshilal Building, Block N, Outer Circle, CP, to taste them. You are charged Rs. 750 approx for a person. It has its chain restaurants being situated in Noida, Delhi, and Faridabad.
The GT Road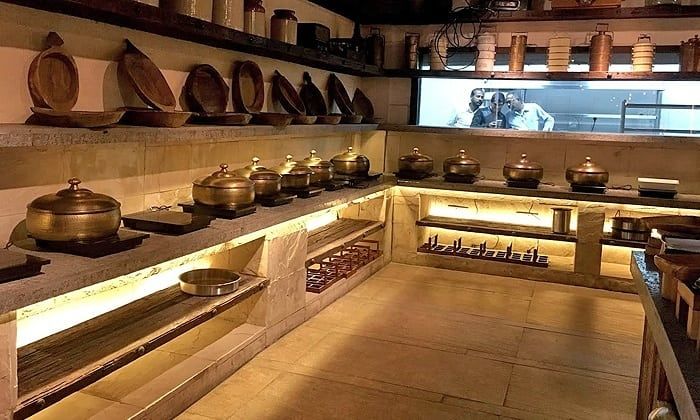 This is also one of the most in budget buffet restaurants to travel to in Connaught Place. The average cost for two here is Rs. 1500. You would love its cuisine that is North Indian, Afghani, Mughlai, Juices, and Kebab. The ambience is also good.
Fresc Co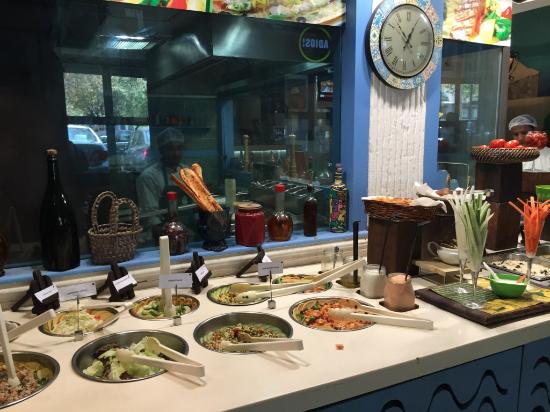 With an elegant ambiance and some varieties to taste, Fresc Co offers you with one of the best buffets. Located in 78, Janpath, New Delhi, the restaurant charges Rs. 800 for one person.
Jungle Jamboree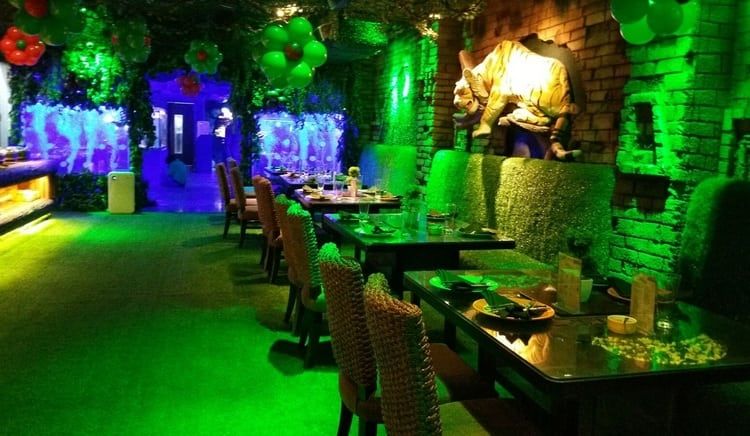 Love theme restaurants? This is where your search comes to an end. Jungle Jamboree, a buffet restaurant has a dark and forest theme making it a picturesque place as well. It is located in Gold Souk Mall, Sector 43 Road, C Block, Sushant Lok 1 and costs Rs. 800 per person.
Informal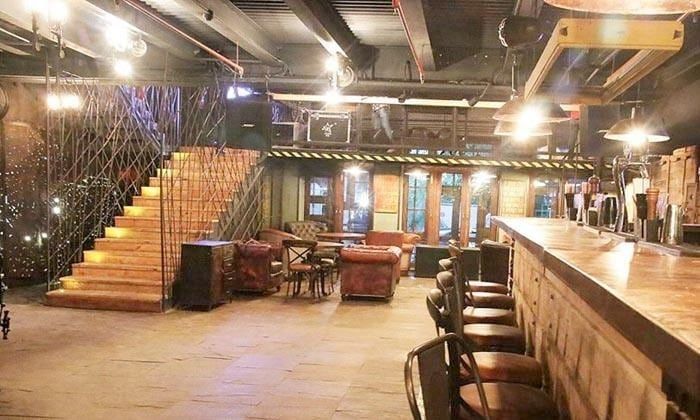 This restaurant is a gem for those who want in budget and varieties of options. It will cost you Rs. 1200 approx for two and serves all Chinese, North Indian, Spanish, and Mediterranean cuisine. It is located in 52, Tolstoy Lane, Near CP, Janpath, New Delhi.
Indian Grill Company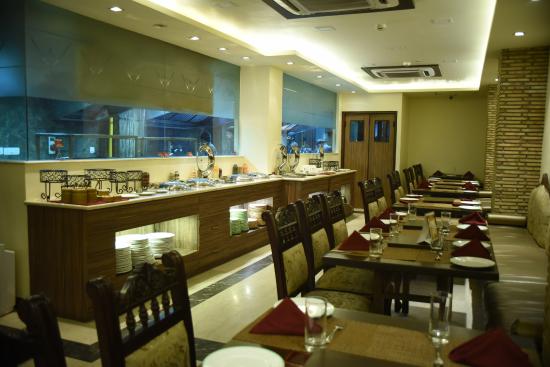 The average cost for two here is Rs. 1300 while North Indian, Continental and Kebab is what is best served here. If you want a buffet with varieties; this will not let you down. It is situated in M-48, Outer Circle, CP, New Delhi.
Pirates of Grill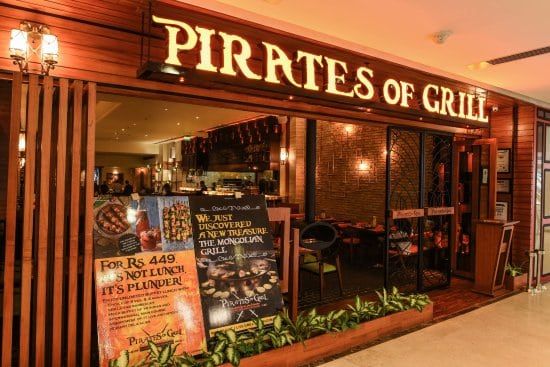 It also has 3 outlets in Delhi-NCR. Pirates of the Grill serves buffet with live barbeque facility. It is famous for its North Indian, Continental, Mughlai, and Asian cuisine. You are charged Rs. 1800 for two people here and Rs. 1500 for two is charged at the Rajouri Garden outlet. It is in sec- 18, Noida, Rajouri Garden and at MGF Mega Cit Mall.
The Barbeque Company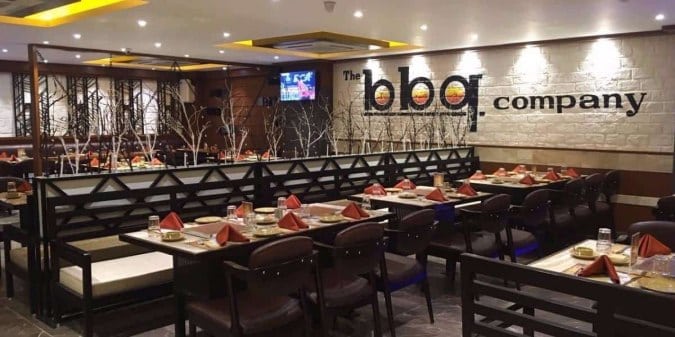 This restaurant also has its chain spread over at various places. It costs Rs. 1200 approx for two at most places and what you would love of this place is their North Indian and Chinese. It has its outlets at Karkardooma, Gurgaon, and Jail road New Delhi.
The Great Kebab Factory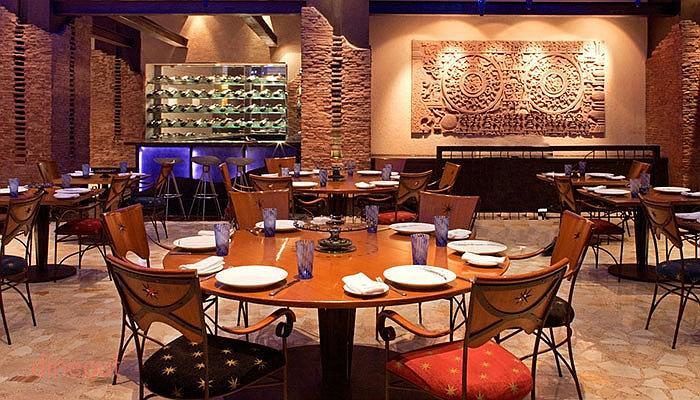 The Great Kebab Factory has 6 outlets spread over at different places. It charges differ at different outlets while you get to have mouth watery kebabs at fewer prices at Sec-18 Noida's outlet and also at MGF Metropolitan mall, Saket, New Delhi. You are charged Rs. 1800 for two people at these places.