Janmashtami is one of the most popular Hindu festivals celebrated in almost every state. It is the birthday of Lord Krishna and every devotee puts in their efforts to do something special for him and seek blessings on this day.
Though many celebrate this festival at their home but some also go out to experience the wonderful evening at the temples. So, here we have listed down the 5 best ones where Janmashtami celebrations are just worth gazing and adoring is:
Prem Mandir, Vrindavan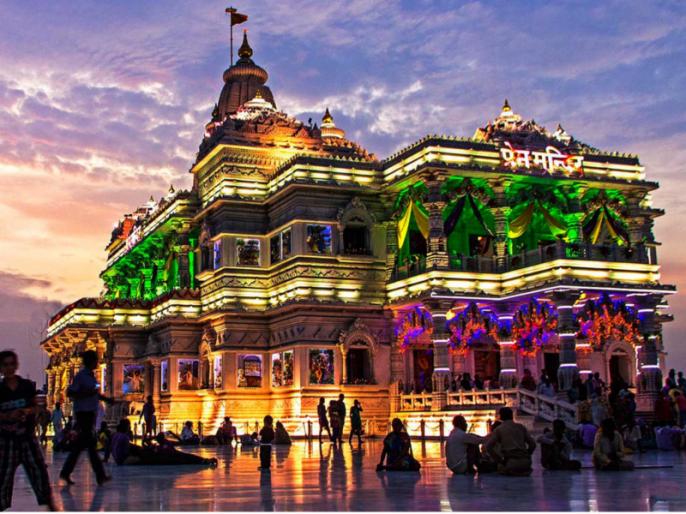 Prem Mandir is one of the most popular Lord Krishna's temples as it is located at the place where he used to play with his friends, danced with gopikas and do mischievous things. Spread in 54 acres of land with striking white marble and intricate paintings all over showcasing the life of Krishna. The lighting of the temple and the musical fountain is something you must not miss here.
Banke Bihari Temple, Vrindavan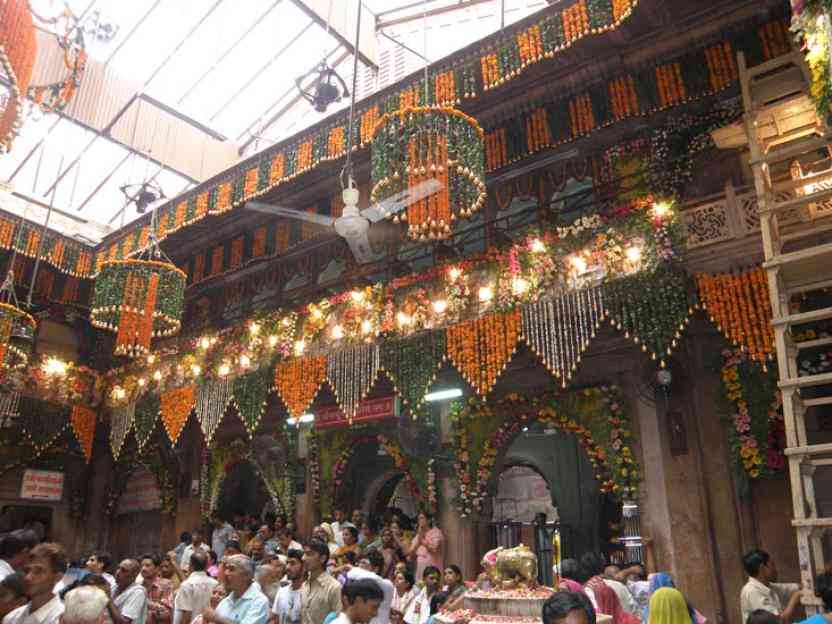 This temple too is situated at the birthplace of Krishna and Janmashtami is the best time to seek blessings here. Thousands of devotees gather here to see the different forms of aarti held during this festival. The temple has a beautiful idol of Krishna made from black stone and is the oldest Banke Bihari temple.
Dwarakadeesh Mandir, Gujarat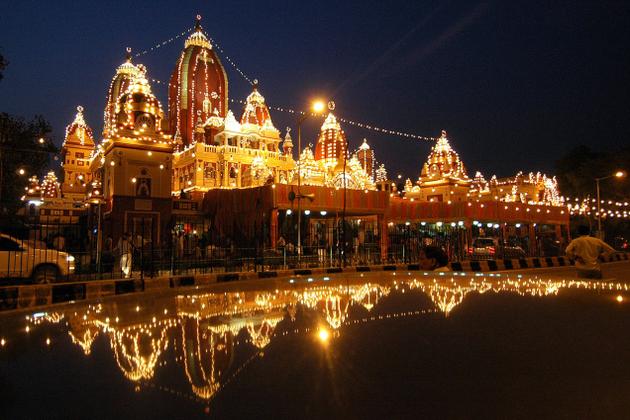 This temple is one of the ancient temples which have its marks in the history of mythology. It is the kingdom of Krishna that got submerged in the ocean at the end of the Mahabharata. They celebrate Janmashtami in a different way and also the entire place is embraced with glittery lights, flowers, and jewels. Their Sandhya Aarti is something you will never forget and will be in awe of.
Govinddevji Temple, Jaipur
Lord Krishna had many names and one of those is Govind, this religious place is situated at the pink city Jaipur and is always gathered with lots of visitors from different cities. It is believed that the idol of this temple looks completely like real Krishna and it was brought by Raja Sawai Jai Singh II, the founder of Jaipur.
ISKCON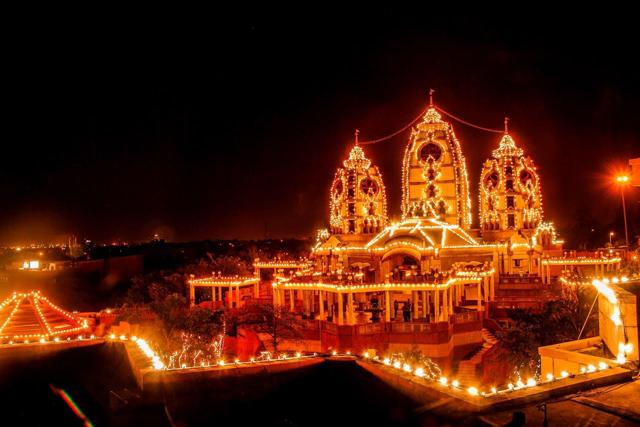 The International Society for Krishna Consciousness (ISKCON) is a famous organization that worships Lord Krishna and also started Hare Krishna Movement in India and across the world. There are almost 850 ISKCON temples around the World having lakhs of devotees. Each year ISKCON's Janmashtami celebrations go beyond imagination and win everyone's heart.