When we talk about vacations, hill stations instantly hit our minds. Manali, Nanital, Shimla and Mussorie, are the famous hill stations which have now become over-crowded, there is a need to explore some new places, India has plethora of hill stations, which are hidden and peaceful.  Let's discuss some of them.
1. PANGOT – Solitude In Himalayas
15 kms away from Nanital (Uttrakhand) the famous hill station, there is an undiscovered yet a beautiful place PANGOT. While driving through the road for it you will cross the forested area of Cheena Peak Range via Snow View Point and Kilbury, which are birding spots. The main features of Pangot are Birds, and the view of Himalayan range. You can enjoy the lovely chilling weather with the beautiful view. Here lies the forest area also, for adventure you can go for a night safari, where you can find the yellow throat Himalayan Marten, leopard, sambhar and barking deer. In summers the temperature can range from 25 °C in Morning/Noon to 12 °C at Night. In Winters temperatures range from 18 °C in Morning/Noon to 8 °C at Night. Carrying a light jacket & a sweater is recommended.
2. KHEERGANGA – A trek to remember
In northern India state of Himachal Pradesh lays a beautiful trek KHEERGANGA in Parvati Valley. Kheerganga's skies and greenery are a delight for the eyes. While you enroute Kheerganga you will cross waterfalls and bridges. It is a 14kms trek, which starts from Barshaini and Tosh, You first need to get to Bhunter and then to Tosh from where you can start your trek. Accommodation is not a problem you will get reasonable rooms there, the food is also available at budget friendly prices. Once you reach at the top you can have natural hot water spring, what can be better than this after trekking 14 Kms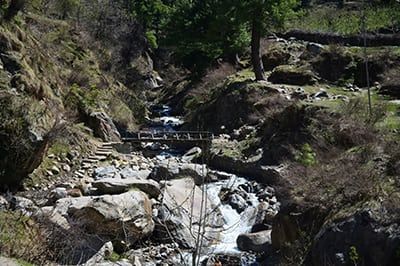 3. Tirthan Valley – A heaven.
Tirthan valley is an untouched and mystified beauty, lying 3 kms from the entrance of Great Himalayan National Park, The Valley is situated at 1600 Meters besides the Tirthan River. It is a paradise for nature lovers and a perfect spot for relaxation in wild. This valley is known for fishing in chilling waters, and river crossing. You will get a pleasant climate even in summers; the best time to visit is spring. Tirthan valley is great for those holiday makers who seek adventure as well as peace.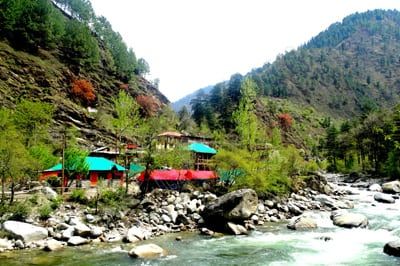 4. KHIRSU – Wonder Experience
Khirsu is a hill station in Pauri Garhwal (Uttrakhand).It is situated at an altitude of 1700mts above sea level.Khirsu offers panoramic view of the imposing Himalayan range; it has plenty of apple orchards and has some species of birds. Accommodation is available at affordable prices. You can go for a nature walk .Rejuvenate your mind and soul with the environment of Khirsu.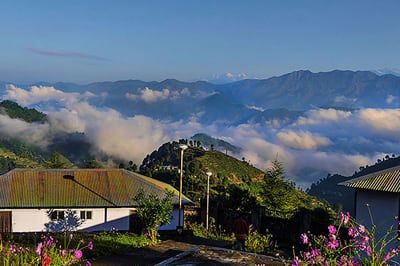 5. MALANA – A solitary village
Malana is an ancient village of Himachal Pradesh, a side valley of the Parvati valley in northeast Kullu, Located at a height of 3029m, in the vicinity of Deo Tibba and Chandrakhani peaks, It is isolated from the rest of the world and they have an entire culture of their own and are quite strict about their customs. it is a perfect getaway away from the hustle bustle of the cities. You will get a view of snowcapped mountains of Pravati valley, the clear flowing Malana River with the pure fragrance of the Cannabis plant. It is famous for the 'Malana cream' – a drug that comes from these valleys. To reach Malana you can take a personal cab from Village Jari to Malana (23 km).The last 4 km's are an easy trek into the Malana Village. The best to visit is May-August.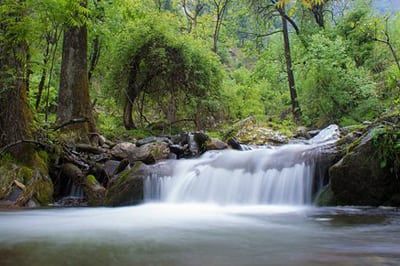 Escape the ordinary destinations and spend your vacations visiting these peaceful and beautiful less crowded destinations.