From ancient heritages to modern restaurants, Delhi has all cultural, historical and economical importance. Delhi is rich in culture and heritage. Many of its aspects are hidden and you just need to explore them, to get an all new wonderful place.
Haveli of Mirza Ghalib
Located in old Delhi the Mirza Ghalib haveli offers and insight of Mirza Ghalib's lifestyle and is an epitome of beauty of the Mughal era. The walls of the haveli carry portraits of the poet and the haveli also portrays his statues, clothes, paintings, books, quotes etc. The personal life of Mirza was not that easy as all 7 of his children died in infancy. His sufferings have been portrayed in his poems and stories. The use of Mughal Lakhori bricks, sandstone and wooden entrance gives it a look of 19th century period.  It can be discovered when someone is Crossing Chandni Chowk through the Gali Quasim Jan near the Ballimaran corner.
Delhi War Cemetery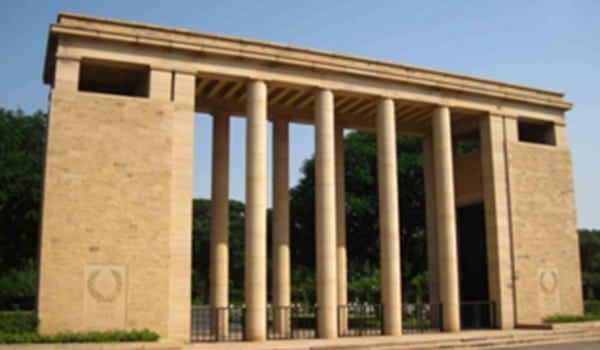 Delhi war cementery was created in 1951 to ensure the maintenance of the cemeteries. It has graves from many cemeteries in Northern India which includes graves from cantonment cemeteries in Allahabad, Cawnpore, Dehra Dun and Lucknow. It is a wonderful place which many people would be unaware of, so can be tried if you want to know more about the graves and their history. It is located in Delhi Cantonment, which could be reached by taking the Ring Road in the direction of Nariana from Dhaula Kuan and continuing towards Brar Square traffic junction.
Bhool Bhulaiya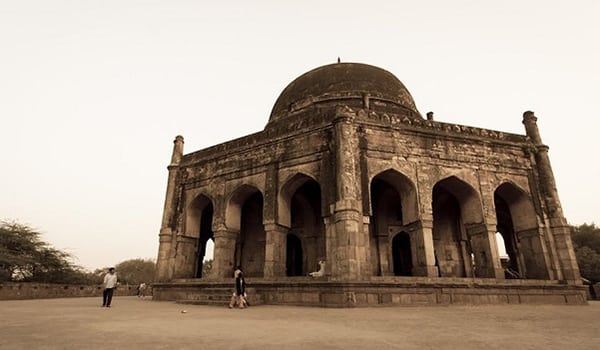 Bhool Bhulaiya or Adham Khan's tomb is also the tomb of his mother Maham Anga. Adham Khan was the general of Mughal army and was punished to death by Akbar for killing Ataga Khan, his general. Bhool Bhulaiya is located in the back of Qutub Minar, Mehrauli, Delhi. The structure is surrounded with woodlands and the place is exciting to visit and enjoy in the Bhool Bhulaiya form structure. Thus, one can try the place if she/he wants to try for something interesting and adventurous.
Bharadwaj Lake of Asola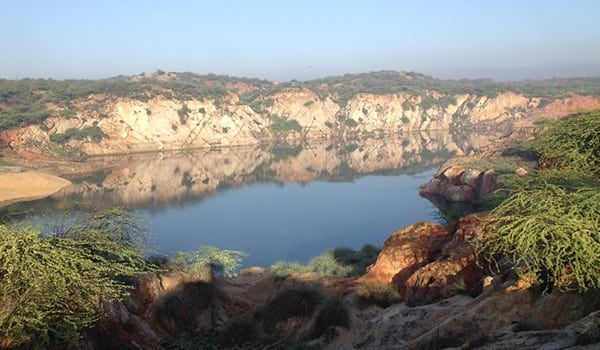 Delhi is surrounded by a large, surviving remnant of Aravali hills. This forested Delhi ridge comes under the protection of Asola Wildlife Sanctuary. It is hard to accept that such a beautiful lake exists in Delhi as trekking not being City's Forte. The soothing and glorious effect that it gives to your eyes compels you to visit the lake again and again and admire its beauty.
Jahaz Mahal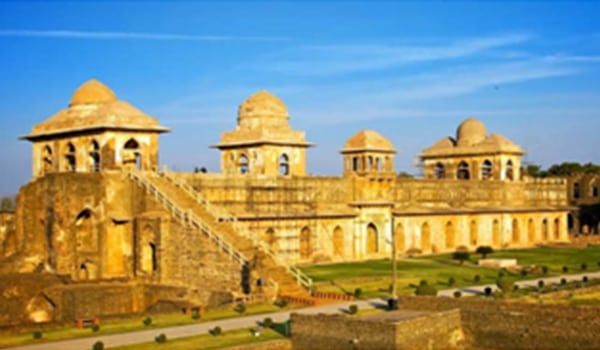 Located next to Hauz-i-Shamsi in Mehrauli , Jahaz Mahal is a nice place to visit. It got its name as it gives a reflection of a floating ship. The main reason for building Jahaz Mahal was to give accommodation to pilgrims from Afghanistan, Iran, Iraq, Morocco and Turkey who came to Delhi to visit Muslim shrines. The palace has towers in the corners and squinches in different chambers.  A small mosque is also located in the palace.
Cathedral Church of the Redemption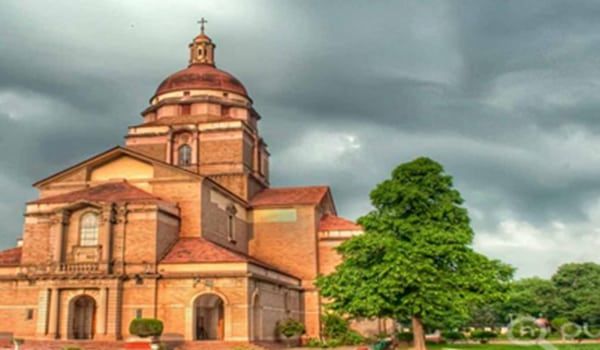 Cathedral Church also known as Viceroy Church is one of the most famous church of India. It was used by the British Viceroy and is located near to Rashtrapati Bhawan and Parliament House. The church is there since eight decades and is a heaven for meditation and peace.