We have seen couples giving saplings as a return gift to promote plantation of trees. But have you ever got one as a Prasad? Now the gurudwaras in Delhi will be offering saplings as Prasad to mark 550th birth anniversary year of Guru Nanak Dev.
The Delhi Gurdwara Management Committee (DSGMC) has decided to promote tree plantation in schools and colleges across the city by distributing samplings as prasad.
President of the committee Manjinder Singh Sirsa said: "The DSGMC has launched a mega drive to plant one lakh trees at all gurdwaras and Sikh educational institutions,".
The DSGMC is affiliated to nine colleges in Delhi University and IP University where it will be mandatory for all freshers to plant 10 trees in the present academic session. As per reports students will be marked for this project and it will be included in their annual results.
"It is mandatory for all fresh students at nine colleges affiliated to the Delhi University, managed by the Committee, to plant 10 trees from the current academic session to celebrate Guru Nanak Dev's love for nature," Mr. Sirsa said.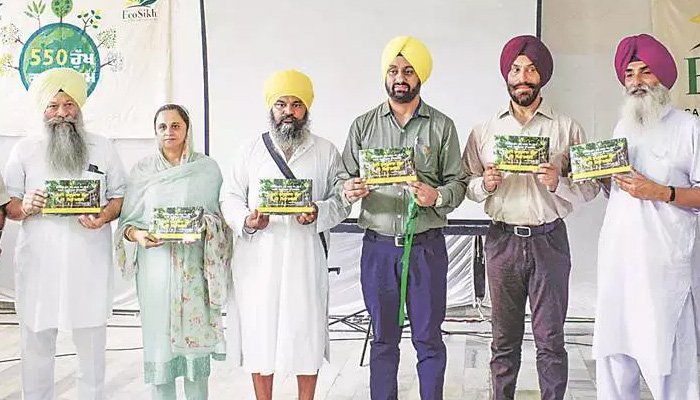 This decision will encourage the Sikh community to protect the earth from environmental threats. Through this move over 55,000 new environment-friendly species will be planted. The Committee will also ensure free distribution of saplings and plants mentioned in the Gurbani.
"This is for encouraging the Sikh community to protect planet earth from threats posed by climate change and global warming. With this move, around 55,000 new environmental friendly species are likely to be planted this year by fresher students who got admission in the nine colleges," he said.
He added: In the past five years over two lakh saplings were planted through these efforts.