People of China are well known for inventing creative things with newer ways for travelers and citizens. And once again they have come up with something unique, they have made possible floating under a tunnel of hanging flowers, which seems like a dream come true. Visit China and you can float under a ceiling of flowers on a glass water slide.
What is it?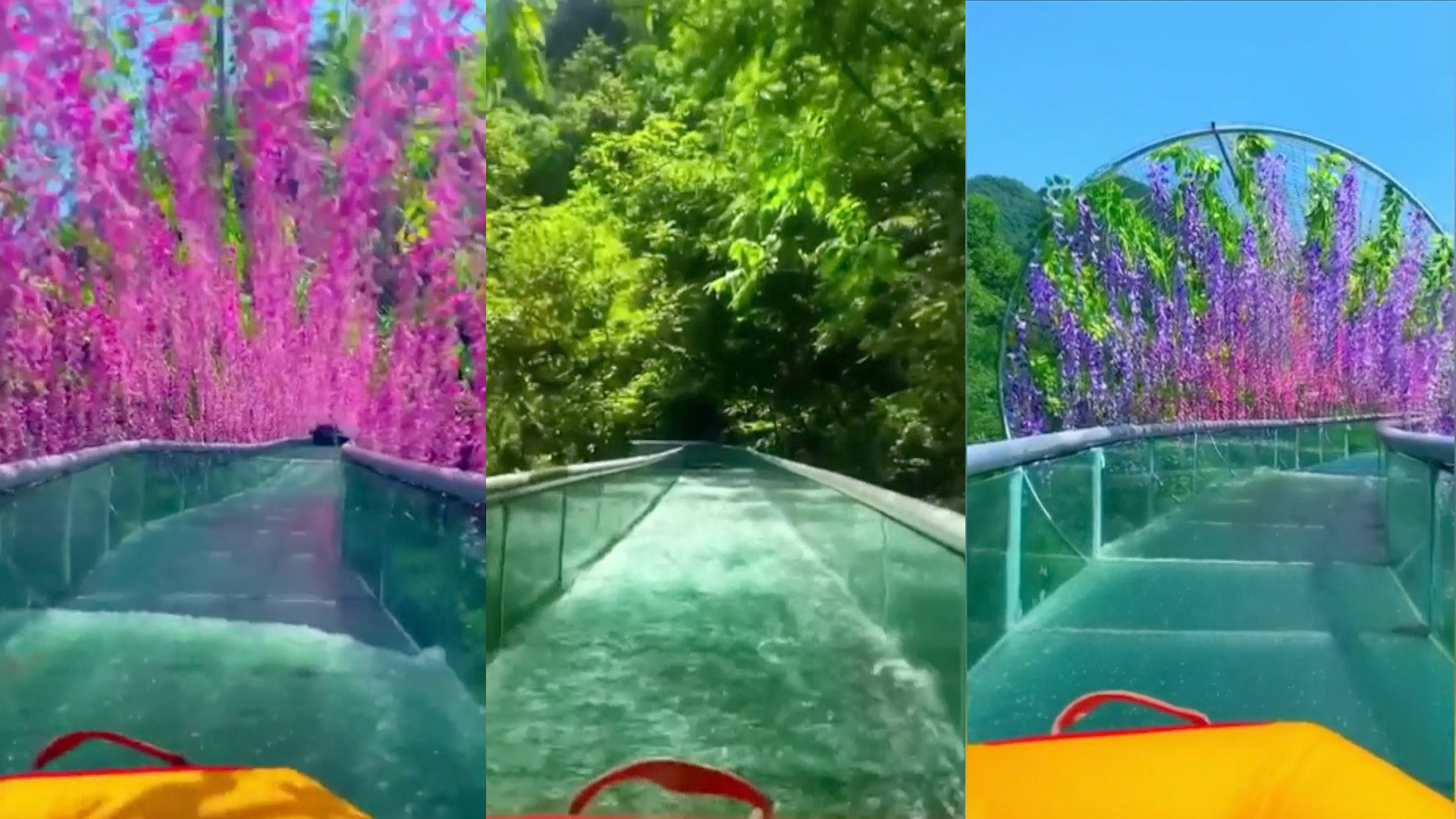 The newly opened glass water slide in China is attracting people's attention ever since it was open to the public in Central China's Luanchuan County on 30th June.
At this water slide, visitors can experience the 1800-meter long slide, located at a height of 66 meters on Mount Laojun with beautiful flowers hanging overhead. The whole structure of the slide is built up with steel frames and transparent tempered glass which has S and C-shaped turns. The curves increase the adventure of the mystical ride.
About the ride:
To take this ride tourists to sit on a floating boat and slide smoothly under the countless flowers hanging over the slide. The boat will take riders through a gorgeous tunnel of hanging flowers corridors and you can enjoy the beautiful jungle scenery.
Watch this video to get a sneak peek into this mystic ride:
You need to book your tickets to China today. This fairy tale water slide ride is worth taking.
Address: Mount Laojun, China.