I remember the first time when I went to this magical place. We haven't got any means of conveyance so we reached there by walking a distance of almost 5 Km. While moving to the Dargah crossing narrow scented streets, we met shopkeepers who offered us free shoe keeping service. Trusting on them, we went ahead and finally entered into this world famous Dargah. At that time I never felt anything about the fame of this place as I have started getting a sense of peace in spite of all the background sound. The live music played there was simply awesome.
Dargahs do not have religious bars and that makes them the best place of worship. We also noticed the tomb of famous poet Amir Khusro in the Dargah complex. Thousands of people of different places of India can be seen in this ancient shrine offering prayers for the well being of self and society.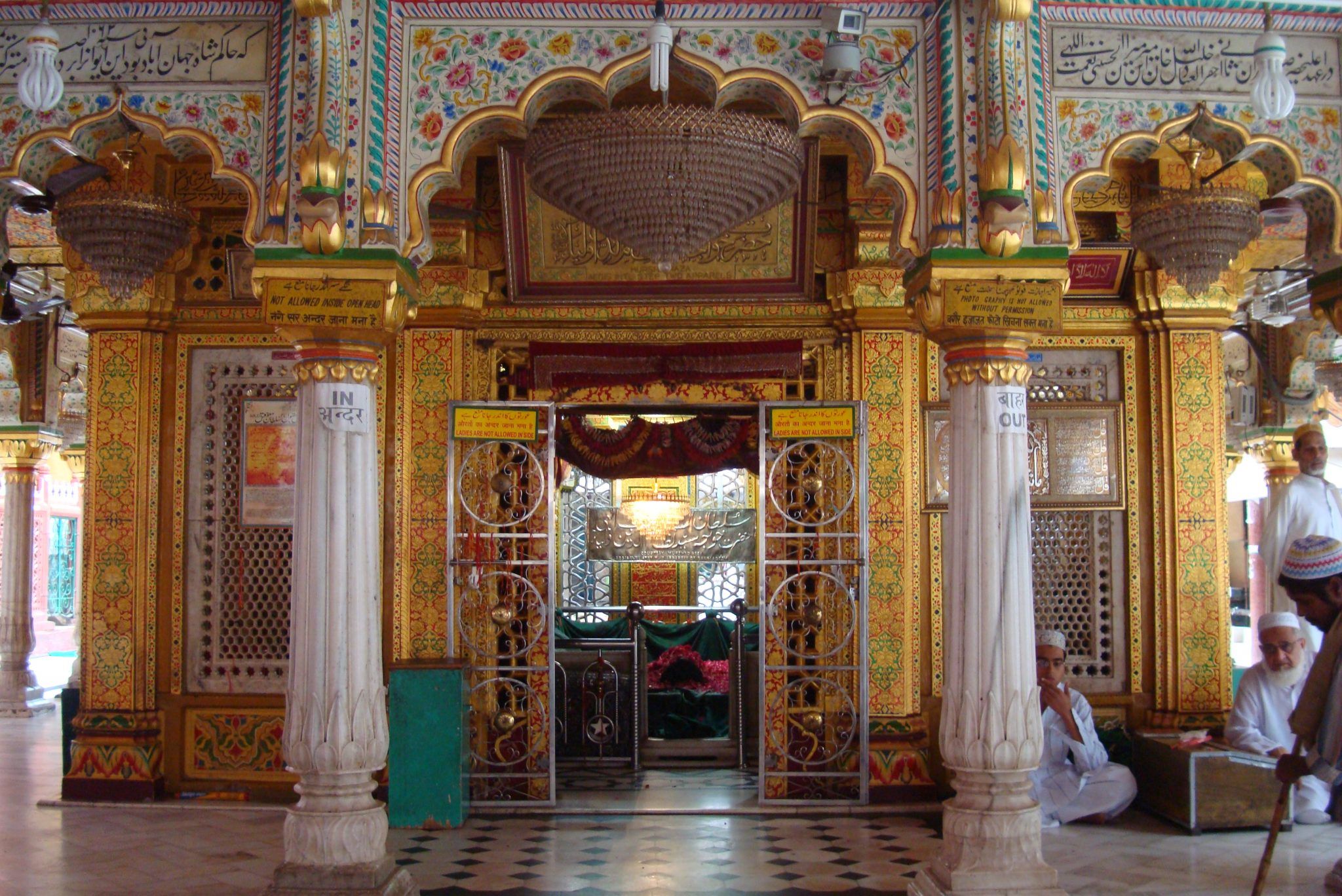 The structure is square shaped surrounded by pierced walls different for men and women. Women are not allowed to enter the main shrine. We tied red threads in those pierced walls and offered rose petals. This Dargah is open for all 24*7 but I recommend visiting on Thursdays as there is special and traditional Qawwali performance held this day with lots of colorful lights.
Hazrat Nizamuddin Dargah which is located close to Hazrat Nizamuddin Station is memory of sufi saint Syed Mohammad Nizamuddin Auliya. He spread the word that loving is realizing god in real sense. For him, love for god is equals to love for humanity. I never wanted to return from Dargah until I have to when my friends forcefully took me out and unexpectedly we got our footwear back from that crowded market after four hours. Lol! I go there whenever I feel so. Oops I forgot . . . If you are a non-vegetarian foodie then surrounding area of Nizamuddin Dargah is paradise for you. Comment below if you're planning a short trip to Nizamuddin Dargah. Share your experience as well.
*Image Source: Images are taken from popular websites.