Known as the Cultural capital of Maharashtra, Pune is said to be rich in Music, Literature , Arts and famous for the love of food. Mastani is a famous drink of Pune, chopped with ice cream and dry fruits. Moving forward to culture, Pune encompasses both traditional and modern perspectives. When it comes to food, Pune has many specialties and diversifications:
There are many things that you would love to eat once you visit Pune.
Vada Pav
As many of you must have tasted before in the streets of Pune. When we talk about street food of Pune, the first option that comes in mind is Vada Pav. The Vada is stuffed with spicy potato fillings and is fried in gram flour batter which is further served with hot and peppery garlic chutney which gives it a mouth watering effect.
Pav Bhaji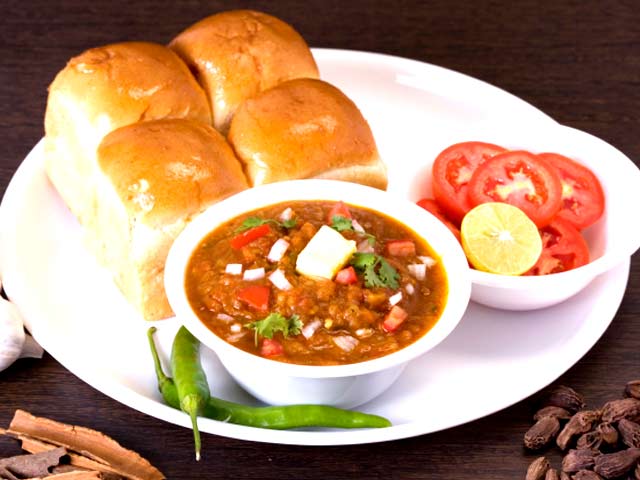 The dish originated in 1850s for the textile mill workers in Mumbai. Pav Bhaji mainly consists of Pav that is a loaf of bread and Bhaji that is a mixture of several vegetables served in thick form. The vegetables consist of minutely chopped potato, onion, tomato, cauliflower, cabbage and coriander. It can be found at almost every next street food shop in Pune where it is served with baked Pav, dashed lemon and green chilies in Bhaji which is as tasty to eat as it is to see.
Pani Puri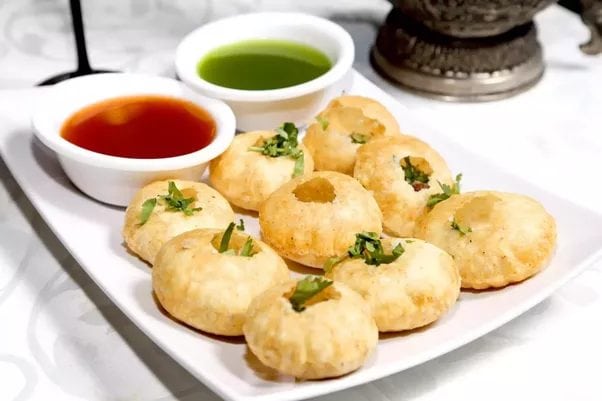 Pani Poori/ Golgappe is the most famous street food not only in Pune but all over India. Tiny puris made of Semolina and flour stuffed with chopped potatoes, Chana, Moong, sweet chutney and spicy pani is loved by every age group. The spicy pani and the mint flavor that it gives is what make pani puri tastier.
Sev Puri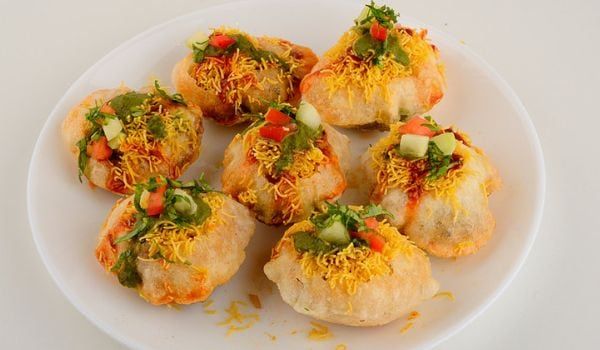 Sev Puri is another tongue tickling chaat snack . As its name shows sev topped on Papadis with chopped potatoes, mixture, chutney, chana and lemon sprinkled over it. It is flavorsome and pungent snack that gives you an overwhelming experience with its peppery taste.
Dahi Puri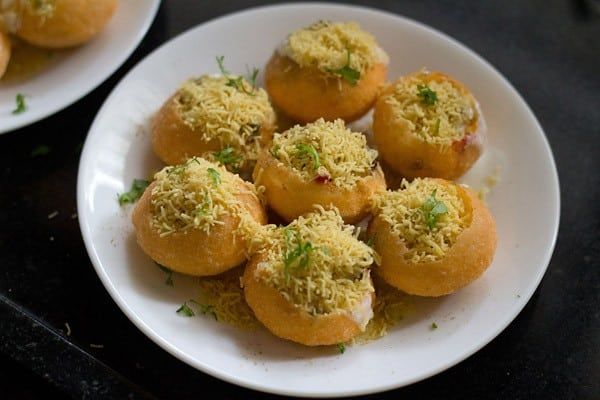 Originated from the idea of Pani Puri, it has just slight difference from it. It is loved by the people as it has dahi filled in its puris with potatoes, chilies and chutney to add to the flavour. It is healthy which also makes it a much wanted street food dish.
Bhel Puri
It is a type of chaat which has tangy tamarind sauce as its main ingredient. Known as Jhalmuri in Kolkata this puffed rice dish is decorated with onion, coriander and lemon juice. Mixed with sauce that gives it a mouth watery taste which is famous between students.
Misal Pav
It consists of cooked sprouted daal, served with chopped onion, sev, farson on top of it along with bread. Misal Pav or Missal Pav is the all time favorite street food of Pune people and what makes it more desirable amongst people is that it carries low calorie and is best for weight watchers.
Chaat Papri
It is a very strong spicy mix and has different forms as you move from place to place. Mainly it is made of crispy pancakes made of fried flour base with yogurt.  Chaat Papri can be of fruits like banana, guava, pineapple, and apple, the flavor pomegranate, lemon, black salt and green chilly can be added. It is one of the best snacks to sooth your taste buds.
Sabudana Vada
It is yet another famous snack of Pune which best matches when served with masala chai. It has deep fried Sago potato served with spicy green chutney to add to the flavor. It best suits when had in evenings and rainy season. Also known as Sago Vada, its best part is that it is crunchy outside and soft inside.