EID is just around the corner and Delhi is the perfect place to enjoy Eid in the most foodlicious way. And, of course, biryani is a must eat on EID, its smell is magical. It is amazing that how a rice dish can have so many elements and is cooked with so much attention. In Delhi every street and corner sells biryani, so for those who are searching for places to enjoy delicious biryani, check out the list below.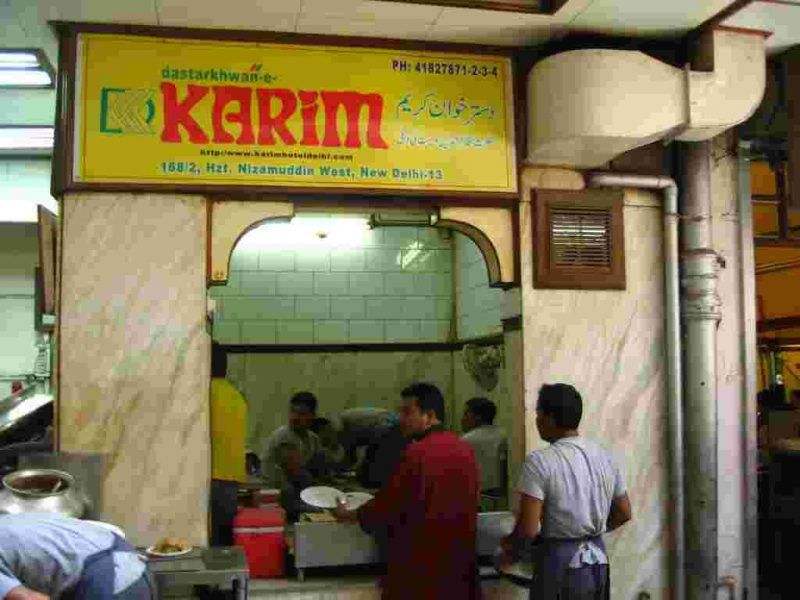 Karim's delicacies are very famous and no one can come back from Chandni Chowk without eating food from this shop. Their Chicken and mutton biryani are world famous and people just love it. It has the correct amount of spices and fragrance and taste that wants you to have more. You can also have some korma to eat with the biryani, it makes it double yummy.
Address: 16, Gali Kababian, Jama Masjid, New Delhi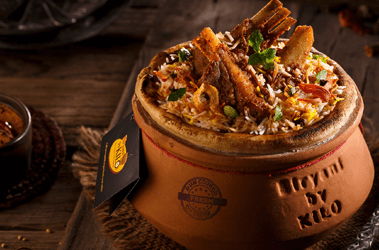 They are serving it just as their name- in kilos. It is a home delivery chain with kitchens in Noida, Gurgaon, Dwarka and Shahpur Jat. Their Hyderabadi Chicken Biryani and Luckhnowi Biryani are amazing. The chicken is cooked with a mixture of spices that makes it juicy and tender, the Biryani here is slow cooked in sealed handmade clay handi and is served in the same utensil. Every biryani is served with salan. You will surely love the flavor and taste of their biryani.
For home delivery, you can visit their website.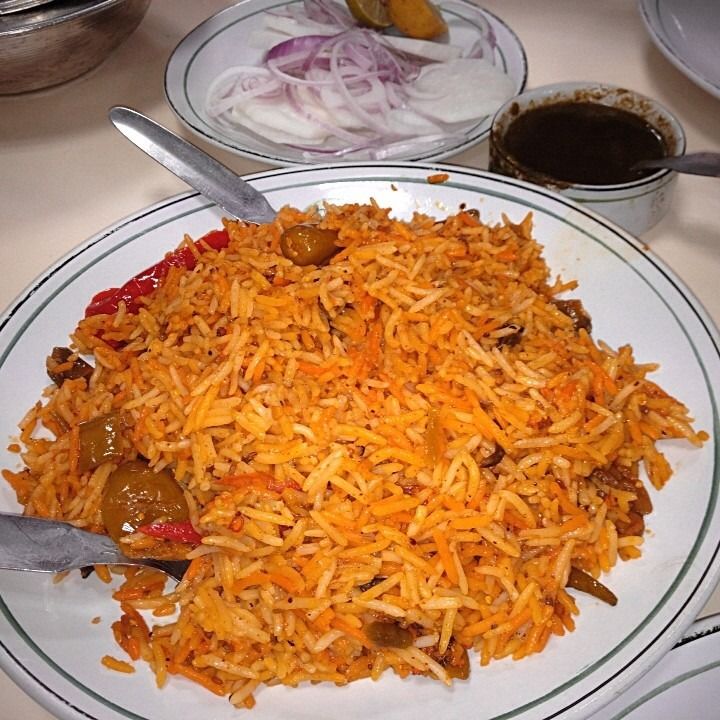 It is one of the finest Mughlai restaurants in Delhi, the food served here is amazing and their biryani is to die for. Any dish you pick from their menu it is going to be tasty. Their food is very addictive so go their empty stomach to have more of their dishes.
Where: 8, Jama Masjid – Matia Mahal Road, Matia Mahal, Opposite Gate 1, Jama Masjid, New Delhi.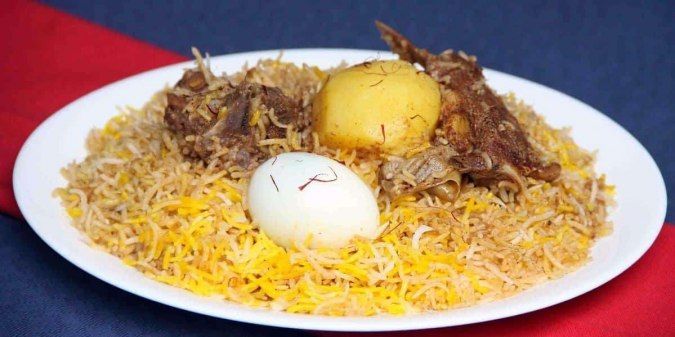 Kolkata Biryani House serves the spiciest biryani in town. If you love non-vegetarian food then it is a must try for you. The Kolkata style biryani is made with mild flavored rice, meat, and potatoes, the taste of their biryani is unmatched to any other biryani in the city. This biryani stands apart because of the addition of attar, kewra and boiled eggs. They only take home delivery orders.
Address: 49, Ground Floor, Market 1, Chittaranjan Park, New Delhi
They serve simple biryani, the basmati long grained rice that is fragrant and the chicken is perfectly tender with visible spices and thickly chopped green chilies. For mutton biryani the meat is cooked with spices in the same water that is used to cook the rice this gives the biryani a distinct and exceptional aroma. There are two varieties to choose from Chicken and mutton biryani.
Address: Shop 3, BA-141-A, Jail Road, Janakpuri, New Delhi
Where are you going to eat biryani?