Uttar Pradesh has a protected area called The Dudhwa Tiger Reserve. The protected area is spread across the district of Bahraich and LakhimpurKheri. It also consists of the Kishanpur Wildlife Sanctuary, Dudhwa National Park and Katarniaghat Wildlife Sanctuary. The area includes 3 big forest remains which are controlled by agriculture.
It is spread across an area of 1,284.3 square kms. Its altitude ranges from 110 to 185 meters. Nepal is towards the north- eastern border with the Mohana River. Here you notice that the area is a massive muddy flood plain which is crossed by a number of streams and rivers towards the south- east direction.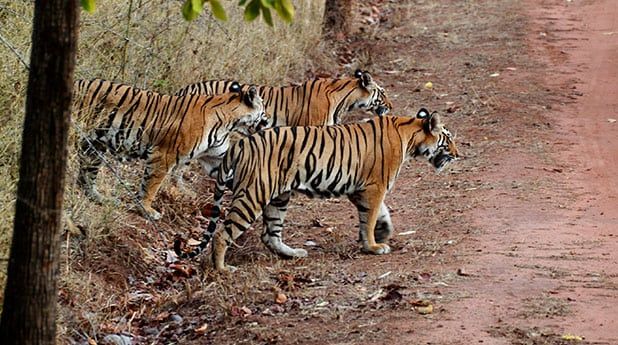 The Kishanopur Wildlife Sanctuary and Dudhwa National Park, in the year of 1987 were brought together as a "Project Tiger" and renamed as Dudhwa Tiger Reserve. Later in the year of 2000, The Katarniaghat Wildlife Sanctuary was added. The reserve is a popular tourist spot as it adjacent to the Indo- Nepal border. It exemplifies the beautiful forests and lush green area along the Terai region.

The flora and fauns of the park is widely diversified. As the reserve is located near the Indo- Gangetic plains, it has some of the best Sal trees in the world. When visiting, you can also spot different animals like tigers, sloth bears, rhinoceros, cheetahs, elephants, barking deer, wild pig, black bears and many more. There are about 400 different species of birds and 90 fishes. Unlike other wildlife parks like Jim Corbett or Kaziranga Park, people visit Dudhwas more as it is not very commercialized and protects the sanity of the forests. It gives you a more natural feel as compared to the other parks.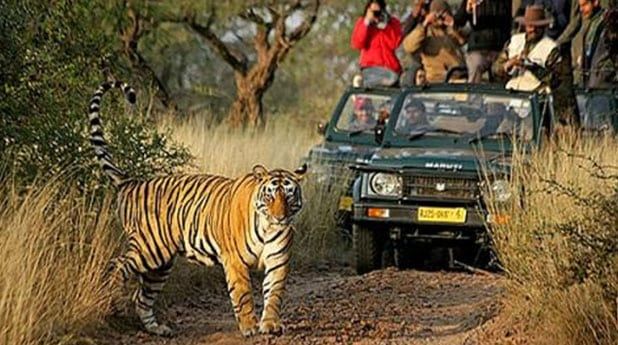 If you want to see the park in the best possible way, then do take the Dudhwas National Park Safari. The forest officials do not provide with such safaris, hence they are booked with private companies and beforehand. They provide you with a Jeep safari with a guide to take you around the forest. You can also try the elephant safari here.
The best time to visit Dudhwa National Park is between the months of November and May. The month of May here gets a little too hot, so plan a trip somewhere in March or April. December to February, it gets really cold here.
If you are a wildlife buff, bird watcher or a nature lover, then this is the perfect vacation destination for you. Visit Dudhwa with your family or friends and enjoy the beauty of Mother Nature and its creatures.