As we all fight the coronavirus pandemic, Dubai used drones to deliver the most important message in the current situation that is #StayHome. They are using drones to sanitize the city. This also brings less use of manpower and the use of amazing technology to fight the spread of Covid-19.
Dubai Municipality is currently running a massive sterilization program and nooks and corners of the city are sanitized. The program will run till 5 April and they are doing a great job. The sterilization starts with a warning siren at 8:00 pm every night and lasts until 6:00 am the next morning.
Have a look at the pictures: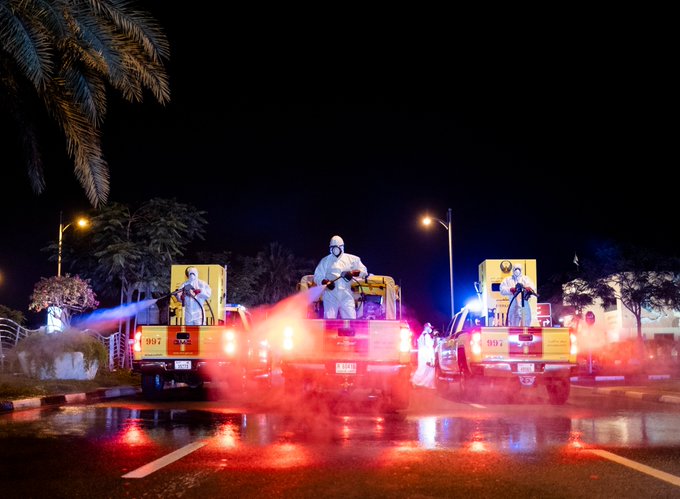 We can't be more thankful to the people who are cleaning up the cities to keep us safe.
What else is Dubai doing?
In order to prevent the spread of coronavirus, the Dubai RTA has released a set of new rules. Check them out below:
• All passengers have to wear a face mask while traveling through all public transport including taxis.
• Residents having fever and flu are advised not to travel by public transport.
• Taxis and limousines are now restricted to only carry two passengers at a time, to ensure social distancing
• Passengers must sit ONLY in alternate seats in metros, trams, and buses
• People must maintain a safe distance in public transport and places.