As the World Health Organization declares coronavirus a pandemic, the Government of India has suspended all tourist visas and e-visas granted on or before March 11. Many countries around the world have been revising their entry policies. India has also made some changes to their travel policies. Check them out below:
All visas for travel to India stand suspended from March 13 to April except diplomatic, official, issued by international organizations, employment, project visas.
Indian nationals are strongly advised to avoid all non-essential travel abroad.
There will be a 14-day quarantine on all travelers, including returning Indian nationals, arriving from or having visited China, France, Germany, Iran, Italy, South Korea, and Spain.
International traffic through land borders will be restricted to designated checkpoints equipped with screening facilities.
Air India, too, has announced the cancellation of its flights to Qatar.
The people returning from China, Hong Kong, Republic of Korea, Japan, Italy, Thailand, Singapore, Iran, Malaysia, France, Spain, and Germany are asked to stay at home. And their employers must provide them with Work from Home.
All these orders will remain in force until further orders.
Travel bans by international countries: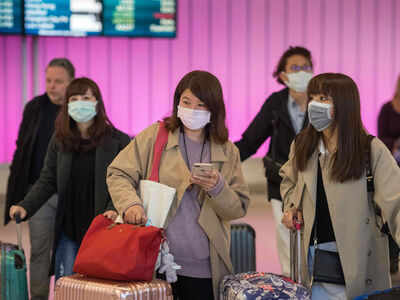 The US ban only applies to the 26 countries in the Schengen Area free movement zone: Austria, Belgium, Czech Republic, Denmark, Estonia, Finland, France, Germany, Greece, Hungary, Iceland, Italy, Latvia, Liechtenstein, Lithuania, Luxembourg, Malta, The Netherlands, Norway, Poland, Portugal, Slovakia, Slovenia, Spain, Sweden, and Switzerland.
Beijing announced a 14-day mandatory quarantine on all international travelers arriving in the Chinese capital.
Passengers arriving as tourists are not allowed to enter via airports in the following areas: Alessandria, Asti, Lombardy, Modena, Novara, Padova, Parma, Pesaro and Urbino, Piacenza, Reggio Emilia, Rimini, Treviso-Venice, Verbano-Cusio-Ossola and Vercelli.
Other than Indonesian nationals and residents, passengers and airline crew who have been in China, or affected regions of Italy, South Korea and Iran in the past 14 days are not allowed to enter or transit through Indonesia.
Passengers who have transited through or been in China in the last 14 days are not allowed to enter or transit through Australia.