As the spring is coming and winters are fading away, like every year the gates of wonderful Mughal Gardens have been open for the public to experience the floral diversity in India. This year the Mughal Gardens are opening from February 6 to March 14 from 10 am to 4 pm. These beautiful gardens are inspired by the gardens in Jammu and Kashmir. Here are all the details about the garden below: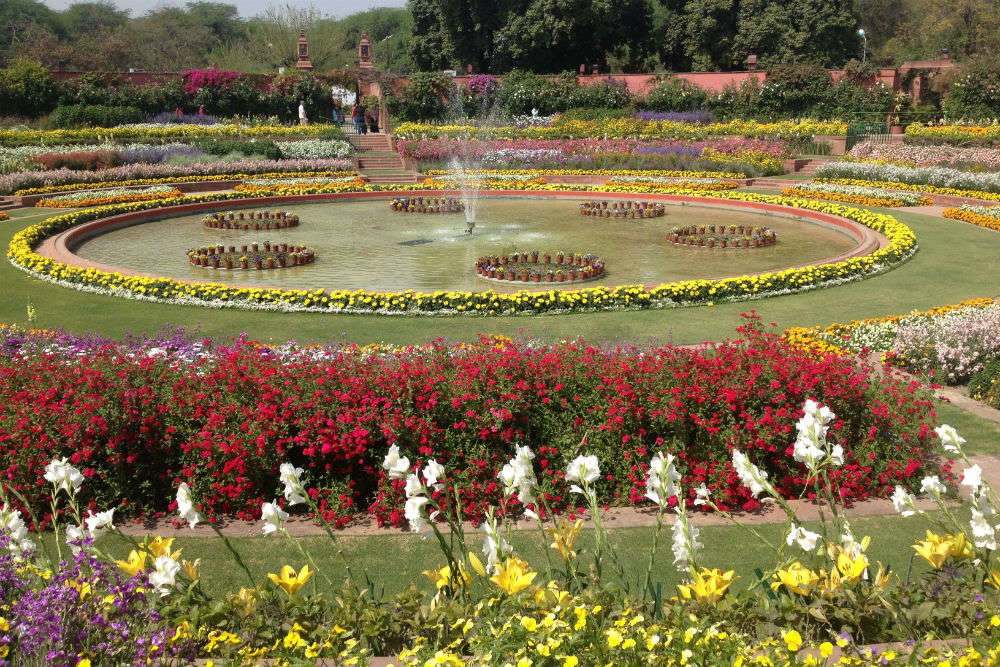 In order to mark the setting of spring, The President inaugurates the annual event, 'Udyanotsav' at the Rashtrapati Bhavan. The Mughal gardens are one of the best rose gardens in the world displaying 138 varieties of roses. Over 10,000 Tulip bulbs and 70 different kinds of about 5,000 seasonal flowers can be seen in the garden.
Dates: Till Sunday, 8th March
Where: Mughal Gardens – Gate No. 35, Rashtrapati Bhawan, President's Estate
Timings: 10 AM – 4 PM (Closed On Mondays)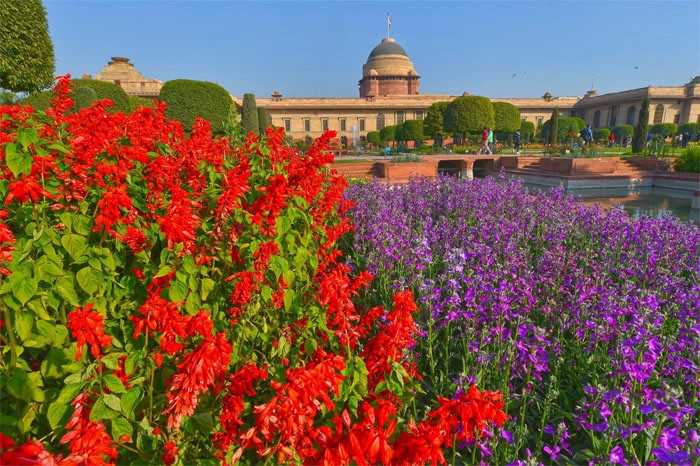 Nearest metro station:
The nearest metro station to reach the Mughal Gardens is Central Secretariat
Major attractions:
The garden is divided into six sections:
1. Rectangular Garden
This one is the Central Lawn and is the main venue for the annual 'At Home' ceremonies hosted by the President of India on Republic Day and Independence Day.
2. Long Garden
The 12 feet high walls of this garden are covered with climbers like a flame vine, trumpet vine, Lassan bel and Jasmine that add fragrance to the garden. Walking through the walls, one can see the China Orange trees or Kumquats that have been planted.
3. Circular Garden
You will see a bubble fountain at the center of this garden. The pond has Lotus flowers and is edged with calendula and marigold
4. Herbal Garden
It was established in 2002 by Dr. APJ Abdul Kalam, Herbal Gardens consists of around 33 medicinal and aromatic plants. The herbs of the Herbal Gardens of Rashtrapati Bhavan are being made available for use in different Ayurveda and Unani therapies for the AWC.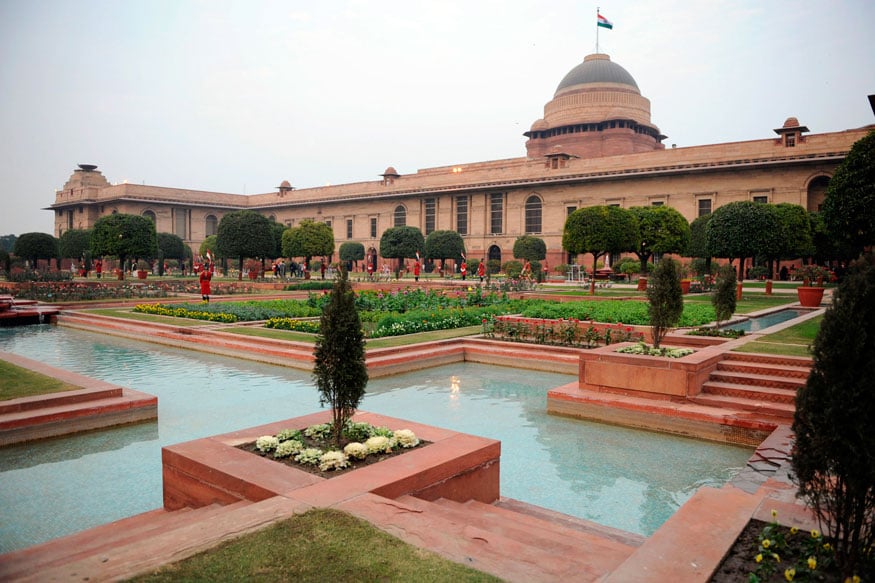 5. Spiritual Garden
The garden is house to as many as 40 different plants and trees can be found here, including Khair, Bamboo, Sandalwood, Heena, Sita Ashoka, Butter Tree, Temple Tree, Kadamb Tree, Paras Peepal, Fig, Date palms, Krishna Burgad, Jasmine, Reetha and Shami amongst others.
6. Musical Garden
The Musical Garden has three large water fountains that demonstrate digital electronics, electromagnetism, hydrodynamics, and hydrostatics. The music is digitized and the audio system fed through computerized program controller.