After Barack Obama and his wife Michelle Obama's week stay in this resort made it famous. The Anushka Sharma and Virat Kohli wedding have catapulted the Borgo Finocchieto into the limelight. Here are a few details about the most luxurious and beautiful holiday resort of the world.
Introduction and history:
Borgo Finocchieto is the second most expensive holiday resort in the world. It is situated in Tuscany, Italy. The resort is an 800-year-old village which was reconstructed. The restoration has preserved the original features of the village like Cotto floors, ceilings and stone walls. It was a farming village of the Tuscan families for centuries. From the 17th century the noble Manor house now Borgo Finocchieto was a country retreat for noble families.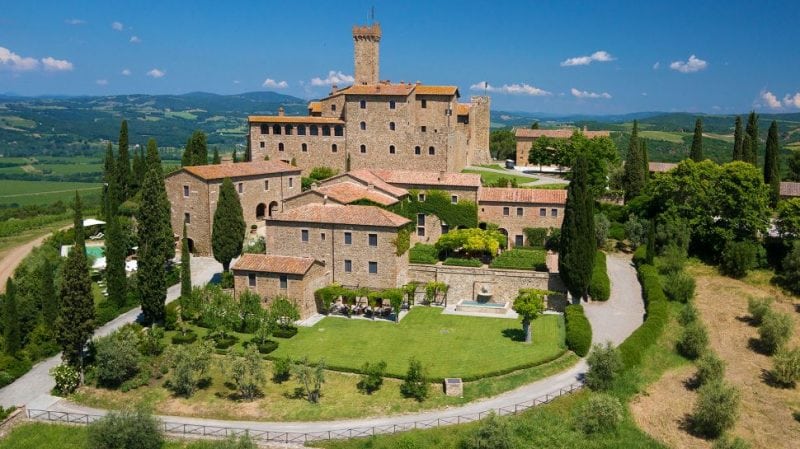 It is constructed by the Borghesi and now it is owned by John Philips, he purchased the property in 2001. He teamed with local architects and a crew of builders for the reconstruction of the Borgo. It took almost ten years for reconstruction to create this wonderful structure. Borgo Finocchieto means orchard of fennel, the yellow-flowered perennial herb. It is also known for its wild fennel plants.
Borgo Finocchieto is on the edge of a ridge in the area of the confluence of two major Tuscan rivers, the Ombrone and Arabia. It is positioned at one of the highest elevations (246 meters) in the area and gives a parallel view of the countryside. From the highest window of the resort, one can even see the town of Pienza and its white church tower.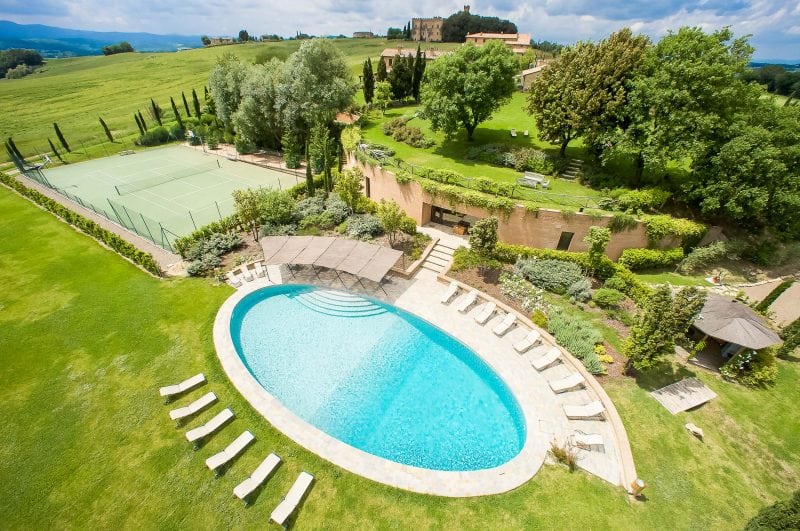 How to reach:
Nearest Airport: Florence Peretola (FLR or LIRQ)
Other Accessible Airports: Pisa (PSA), Rome (FCO), and Milan (MXP).
By car: You can use Google Maps and navigate to Borgo Finocchieto
Rooms:
The resort has 22 bedrooms spread across a manor house and four farmhouses. Each of the bedrooms has a king size bed and en-suite bedroom with extra features like a Private balcony, fireplace, sitting area and dressing room. The bedrooms are divided into four different farmhouses:  Suites in Manor house are very spacious, beautifully decorated, comfortable and elegant. Every suite has a private sitting area, bathtub, and an iPod docking station. The master suite has a fireplace, oversized bedroom, and steam Jacuzzi.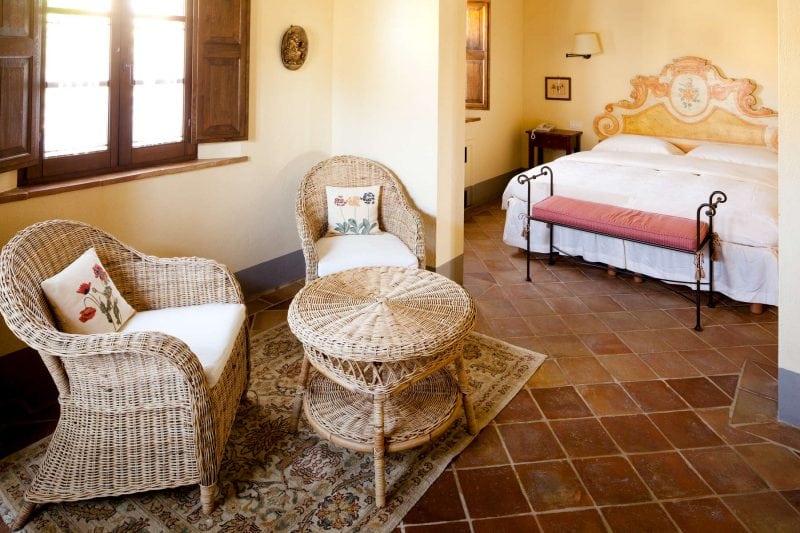 The Flippivilla's are spacious with features like Kitchen bar, dining area and iron woodstove surrounded by sofas and banquet sitting. It accommodates four guests and has a private terrace as well.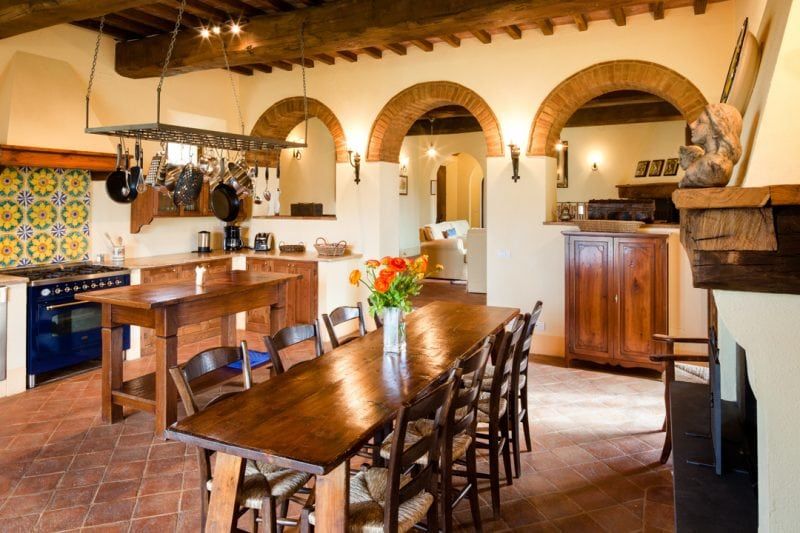 Santa Teresa is a private house with four bedrooms that accommodates eight guests. It has all the amenities. Its dining room offers a view of grounds and Tuscan hills. The upstairs bedrooms provide an outstanding view of Montalcino and Val D'orcia.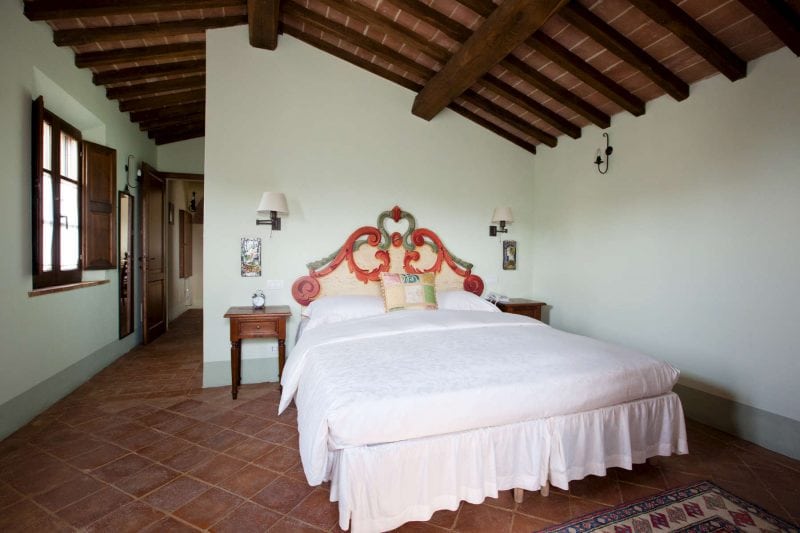 Colussi Villas are in the center of Borgo Finocchieto's main Piazza. They have a comfortable living and dining area. The French doors open to a private terrace overlooking Buonconvento and the sunrise.
Activities and places to visit:
While your stay at Borgo Finocchieto, you will be surrounded by its secluded beauty and also Tuscany's rich cultural heritage. The Borgo's enviable location means it offers many activities such as walks and bike rides. You can also take a day trip to nearby Montalcino, Pienza, Siena, and Florence for tasting the finest wines. You can also visit museums and churches to experience Renaissance art and architecture.
Food and wine: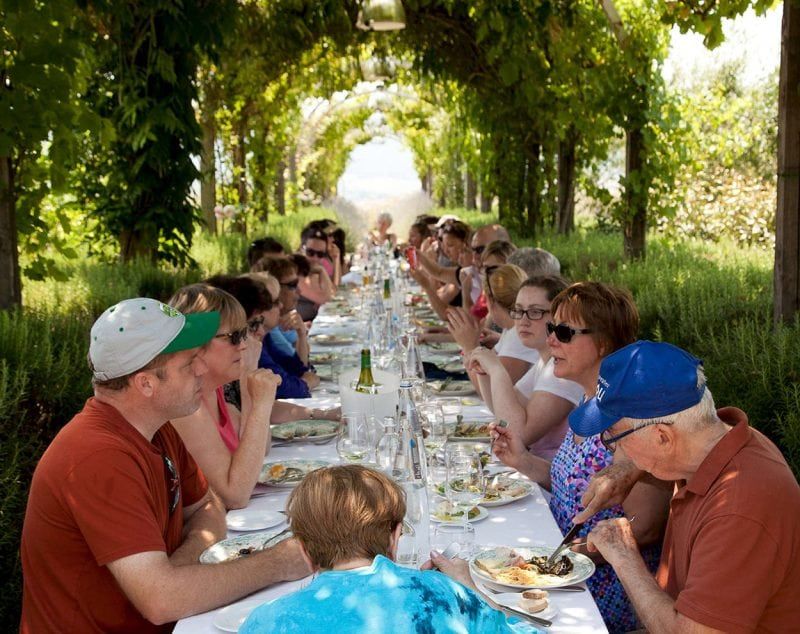 Borgo's guests can enjoy lunches on sites and special style buffet. They have a delightful tradition to have aperitivo with cocktails and other beverages before dinner. You can enjoy three meals Tuscan and Italian meal dinner, prepared with freshest and finest ingredients. Experience Tuscan cuisine with a twist here cooked by specials chefs. Borgo provides you with the opportunity to savor best Italian wines. It is situated near Italy's most revered wine region.
Price:
Your one week stay at this place can cost you a whopping amount of Rs. 1crore. And one-night stay costs approximately Rs. 11 lakhs.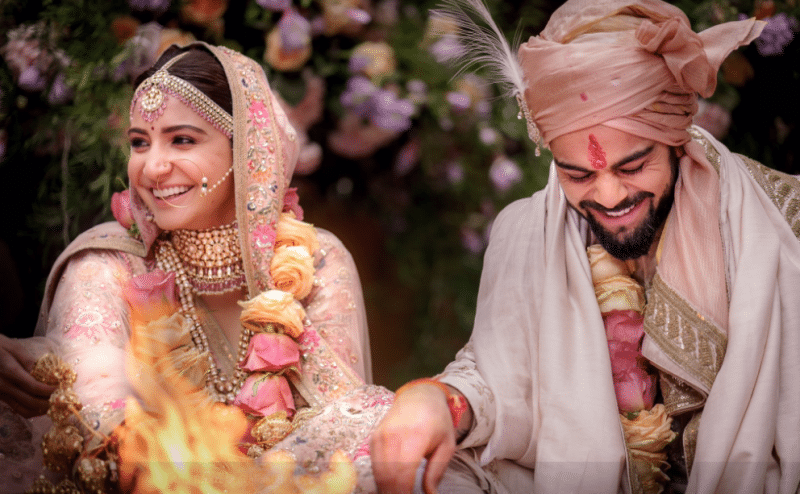 In Borgo Finocchieto you will have a wonderful experience with its breathtaking views and Jewel like hilltop towns. Their experienced staff and extraordinary services will make your trip more easy and comfortable. It is a resort that one should visit once in a lifetime.